Beyoncé 'Selena' Appearance Is Blowing Fans' Minds
Selena: The Series part 2 is now streaming on Netflix, pursuing the story of the Tejano superstar's life and career.
The second installment of the Christian Serratos-led drama follows Selena Quintanilla's rise to fame, becoming one of the most successful female Latin artists of all time, and ultimately her tragic death at the age of 23.
The first season brought viewers up to 1990 when she released her second album as a solo artist, Ven Conmigo, and now Season 2 explores events that took place from then until 1995.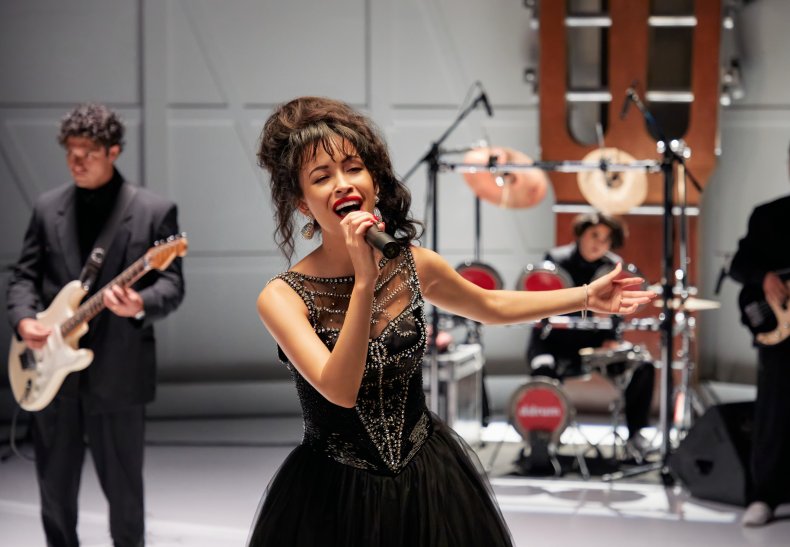 Despite the tragic ending, the series maintains a fun edge, evoking the joy the singer brought to her beloved fans.
And funnily enough, one of those happens to be Beyoncé, yes Beyoncé Knowles.
Many viewers were surprised to see the icon portrayed as a youngster in the series along with her sister Solange and mother Tina.
In episode 6, the young "Crazy in Love" singer is seen encountering Selena in her hometown of Houston, Texas, and being overcome with admiration for the performer.
The star-struck pre-teen, played by actress Giovanna Bush, is told by her mother: "Beyoncé Knowles, you better learn not to be afraid of people if you ever wanna be famous too."
The moment has come as a surprise to Beyoncé fans who had not been expecting the appearance.
"pause they wrote miss tina and childhood beyoncé into the selena script," reads one tweet.
While another added: "Adding the moment Beyoncé and Selena crossed paths in the series was cute. A lot of folks don't understand the influence Selena had on us Texans. Spanish speaking or not. We loved her."
"Y'all...you will NOT believe who this is supposed to be!!!" said another.
And the best part is—this encounter actually happened. Maybe not precisely how it was portrayed on the show but a young Beyoncé did meet Selena at the Galleria mall in Houston.
Beyoncé had spoken about the encounter in an interview with MTV's tr3s.
"But I didn't say much to Selena because I wasn't a celebrity and I just saw her and said 'hello' and kept it moving. Definitely, growing up in Texas, I heard her on the radio," she says in the clip on YouTube.
"I think she is a legend and I admire her. And she was so talented. So I'm very happy that [I met her] even though she didn't know who I was. I'm still excited that I got that opportunity."
Selena: The Series part 2 is streaming on Netflix now.