Beyoncé and Solange's Proud Mother Recreates Their Album Looks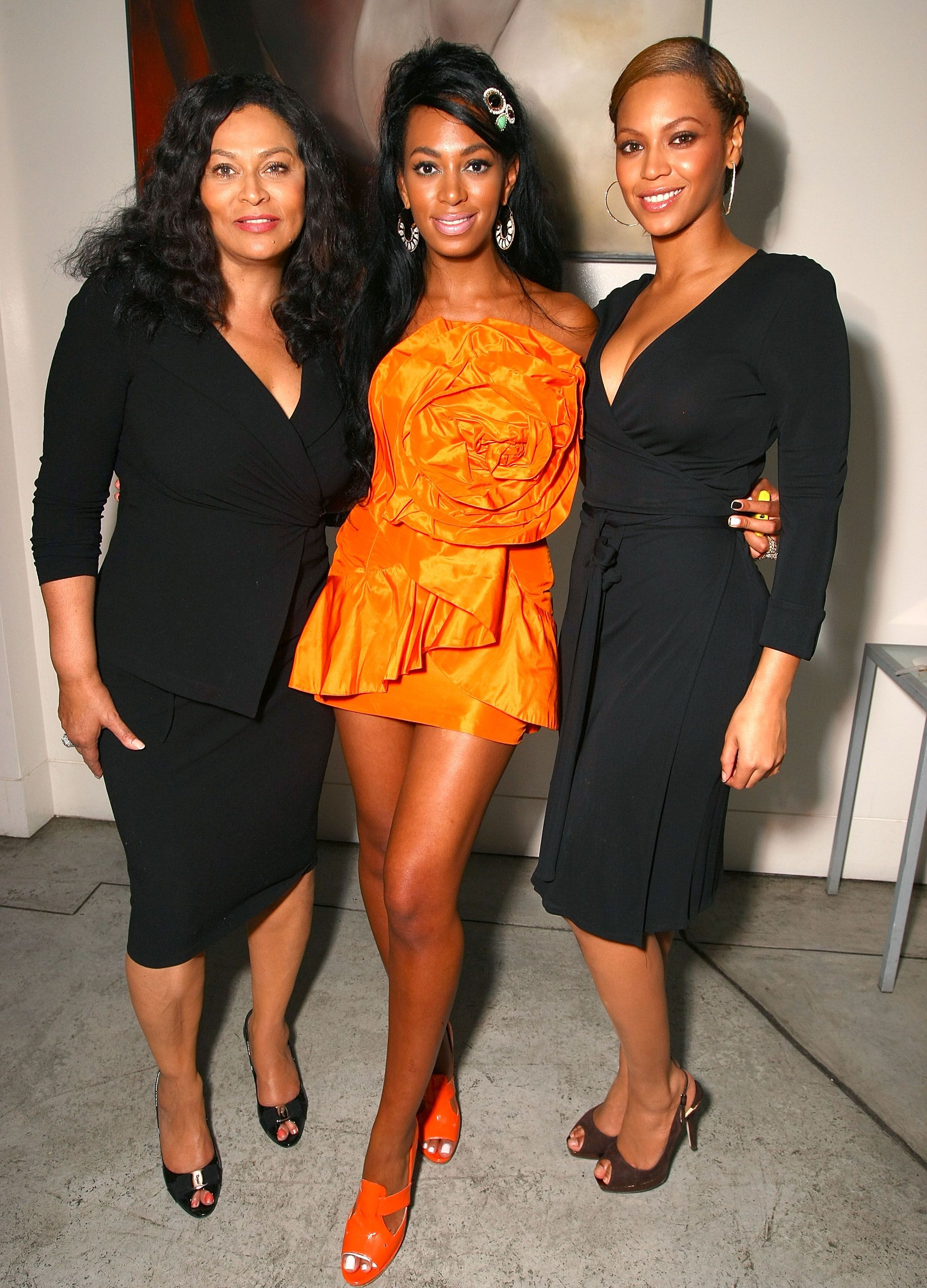 Beyoncé and Solange's mother Tina Lawson is one proud mom.
Lawson has honored both her daughters' successes in the charts in 2016 by recreating their most notable looks in support of their latest albums: Lemonade in Beyoncé's case and A Seat at the Table in Solange's.
Lawson's tribute comes a month after Solange earned her first No.1 on the Billboard 200 album chart with Seat, her first studio album in eight years. By topping the chart, she and Beyoncé joined an exclusive club of musical siblings to earn No.1 records in the same year (Janet and Michael Jackson both had No.1 hits in 2001).
Lawson first shared a picture of herself dressed as older daughter Beyoncé, clad in an all-black ensemble, a black fedora and her hair parted into two braids. That look takes its inspiration from the superstar's "Formation" music video released in February as the first single from Lemonade.
Next was Lawson recreating Solange's album cover for A Seat at the Table, sporting multicolored clips in her hair:
Both Knowles sisters' albums were met with widespread acclaim upon release and some critics noted a similarity in the themes of womanhood, sexuality, race and oppression in the lyrical content of both records.
Solange said the connection between the two records shouldn't be a surprise because "we have the same mother and the same father. We grew up in the same household, and so we had and heard the same conversations."
Over the weekend, Beyoncé and Lawson showed moral support to the younger Knowles sister as she performed on Saturday Night Live.