Beyoncé as Storm in 'Black Panther 2?' Marvel Fans Aren't Too Keen
Beyoncé is reportedly in talks with Disney to work on three upcoming movies, including Black Panther 2—but Marvel fans aren't so sure.
The Homecoming artist made her Disney debut with 2019's The Lion King reboot and she looks set to expand her resume with the entertainment giant further.
According to a rumor from The Sun newspaper, Beyoncé is reportedly in talks to sign an £80 million ($100 million) deal for three major projects.
The U.K. newspaper's source said: "Beyoncé has become a major player for Disney and is the perfect fit for their brand. She's worked on a number of projects for them, including voicing Nala in the reboot of The Lion King, and now they're keen to secure her for more projects."
The source added: "Disney have put forward a deal worth around £80million ($101 million), which will secure Beyoncé for three major projects, including the Black Panther sequel."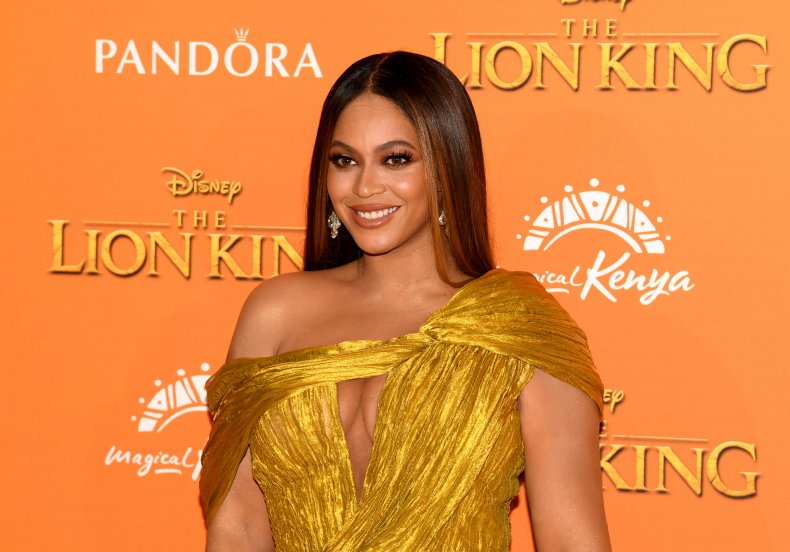 Other potential projects mentioned were voiceovers for Disney+ documentaries. Disney fans will recall Meghan Markle's debut with the company for the documentary, Elephant, earlier this year.
The Sun, however, is not usually an authority on entertainment industry trade news, so best take the rumors with a large pinch of salt. Senior Film writer for Variety, Matt Donnelly has also dismissed the rumors, saying his sources tell him there is no Beyoncé deal on the table.
He tweeted: "Despite overwhelming excitement at the prospect, sources tell me there is no big Disney film deal for Beyonce, and she will not contrib to the soundtrack for #BlackPanther2. As a self-professed proud member of the Disney family, it's likely she'll work w them again at some point."
Newsweek has contacted Disney for clarification.
Despite the rumors appearing unfounded, it hasn't stopped fans speculating on who the superstar singer could play. Among the rumors circulating online are that Beyoncé could be lined up to be cast as superhero Storm in Black Panther 2.
The weather-controlling superhero, real name Ororo Munroe, was first introduced in 1975 as one of the first black comic book characters. She is the most famous black female superhero, and is usually seen as a member of the X-Men, being previously played by Halle Berry and Alexandra Shipp in Fox's movie series.
Marvel finally got the film rights to the X-Men back in 2019 following Disney's $71.3 billion acquisition of 20th Century Fox, meaning a Storm appearance in the Marvel Cinematic Universe (MCU) is pretty much a certainty.
But many Marvel fans don't seem impressed with the idea of Queen Bey playing the iconic role, with many tweeting that the 38-year-old wouldn't be the right fit.
One person wrote on Twitter, "Beyonce is a terrible actress and the MCU casting her as Storm is a terrible decision," while another posted, "I DO NOT want to see Beyoncé play Storm. I don't want to see her in Black Panther at all, really."
Others online said they would rather a darker-skinned black actor play the role, to match the comic book character's complexion.
One person wrote: "I'm not even kidding, if Beyoncé ends up playing storm, we need to boycot the movie. Why is it so hard for a Dark Skin woman to be cast as a dark skin character?"
As for Black Panther 2, little is known about the sequel apart from the fact that Chadwick Boseman will be reprising his role as King T'Challa and the project is still in the early stages of development. Ryan Coogler, writer and director of the first movie, will be returning as well, with the film currently due to be released in May 2022.