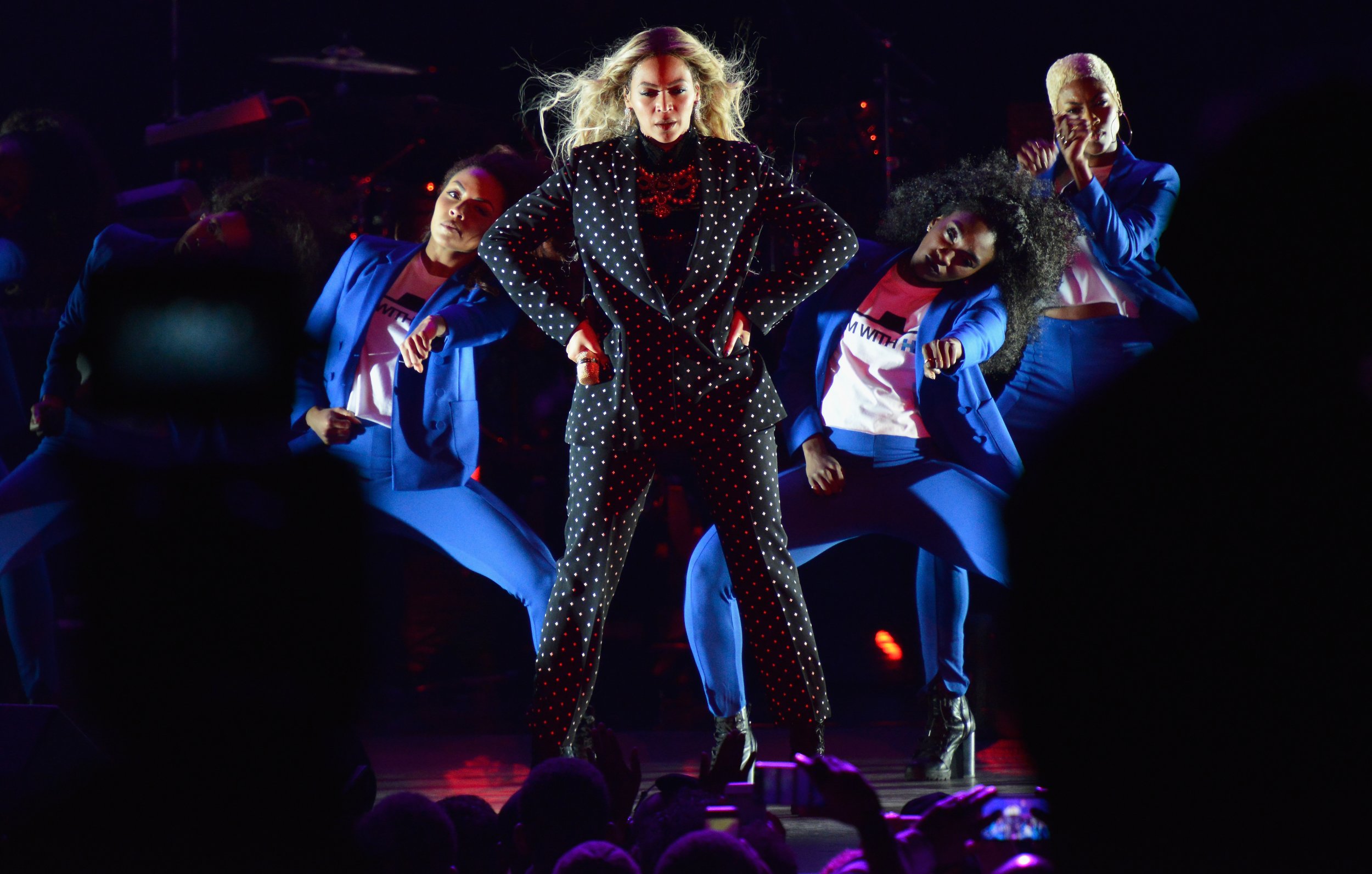 Last February, Beyoncé released "Formation," generating a million memes and likely as many dollars. A year later, the singer was hit with a lawsuit seeking some of those dollars.
The estate of New Orleans bounce artist and YouTube star Messy Mya, aka Anthony Barré, claims that a sample in "Formation" was taken from one of his viral videos without permission. Messy Mya was shot and killed in November 2010.
Related: Beyonce is pregnant with twins
"Formation" uses his "I like that" phrase from his video "A 27 Piece Huh?" According to TMZ, Barré's estate initially reached out to Beyoncé about the sample, but never heard back. It's not clear if this occurred before or after the song was released.
The song also samples a portion from his video "Booking The Hoes From New Wildin." In it, he says, "What happened at the New Wil'ins / Bitch I'm back, by popular demand."
The former sample can be heard at 1:00; the latter, in the first few seconds of the song.
Barré's estate is seeking $20,000,000 in damages and back royalties. Beyoncé has not yet commented on the lawsuit.
Read more from Newsweek.com:
- Zara Larsson on Hiding from Beyoncé and Male Oppression
- How Beyoncé's Pregnancy Pictures Challenge Racism
- Pregnant Beyoncé to Perform at Grammy Awards: Report