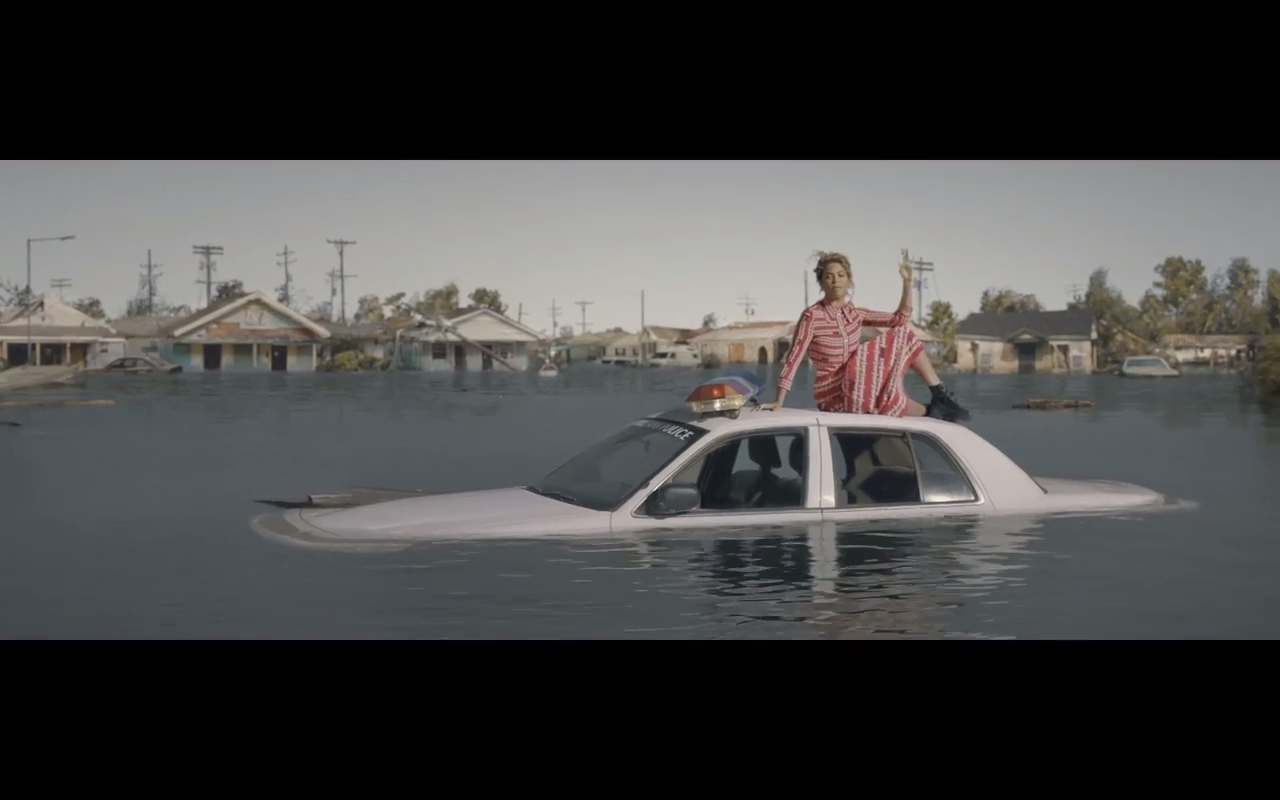 Beyoncé isn't just the queen of music: She's also the reigning monarch of the surprise release. Remember when publications were scrambling to release their best-of lists in mid-December 2013, and then she up and dropped her self-titled album, complete with videos?
Now, the day before she's set to perform along with Coldplay during the Super Bowl 50 halftime show, she has released a new song, "Formation," without so much as a warning. Rolling Stone reports Beyoncé was said to have been rehearsing the song during preparations for the halftime show, but it's unclear whether she'll be performing it tomorrow night.
The empowerment anthem, which is available to download free of charge on Tidal, finds Beyoncé touching on subjects of police brutality and overcoming self-doubt, flexing potent lines like: "I might just be a Bill Gates in the making" and the coda "I slay / All day." And, like a true Texas girl, she has no problems admitting that she's "Got hot sauce in my bag / Swag."
The Fader reports that there's already "Formation"-specific merchandise available at Bey's online store, including baseball caps reading "hot sauce" and a sweatshirt reading "I twirl on them haters," the latter of which is a phrase this writer may be imminently tattooing on her body.
As always, the video's choreography and costuming is stunning, innovative and fresh. Check it out below.