Beyoncé Thought She'd 'Never Be the Same' After Giving Birth to Twins, Singer Says in 'Homecoming' Doc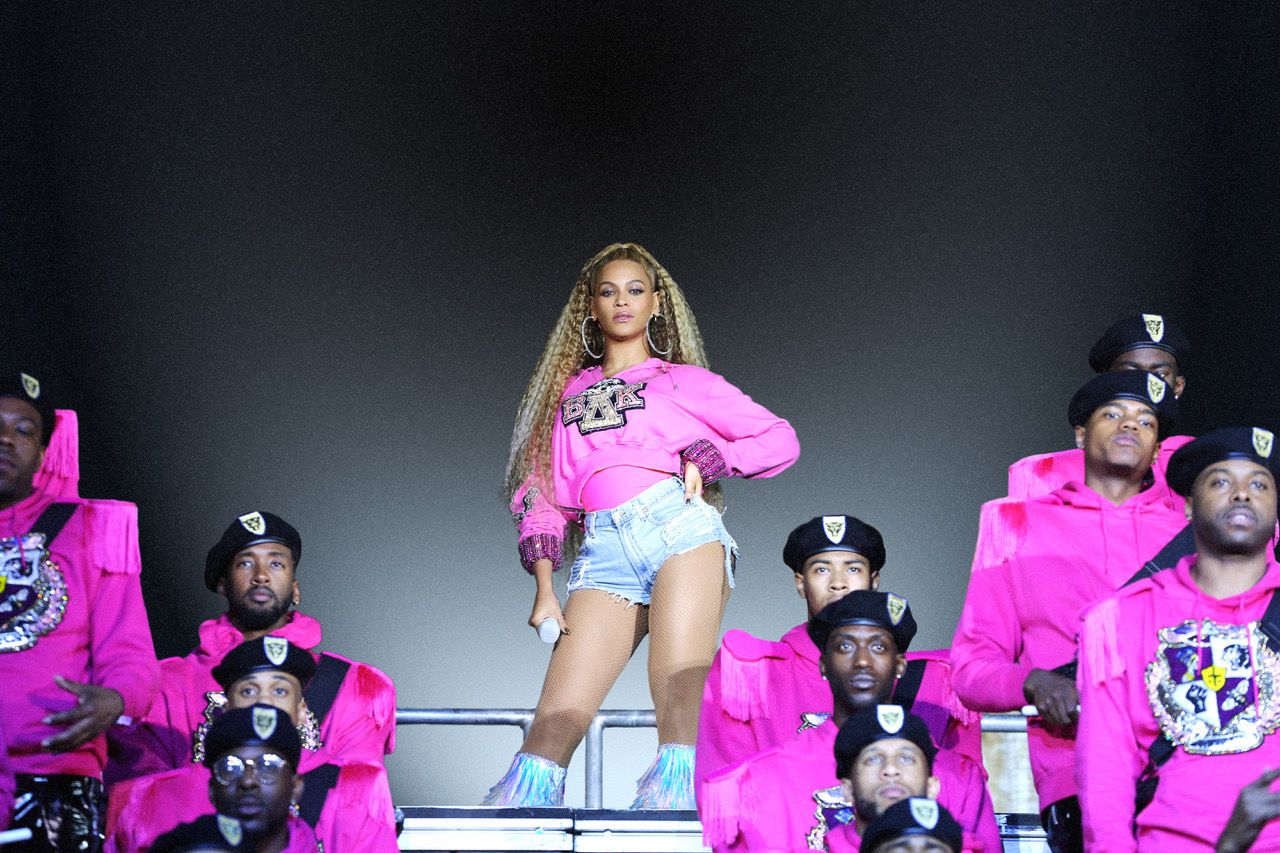 In her Homecoming documentary for Netflix, Beyoncé opened up about struggling post-pregnancy when preparing for her headlining performance for 2018 Coachella.
Homecoming, out Wednesday, gives an intimate look at the singer's journey to her historic Coachella performance. While the BeyHive gets to relive Beyoncé's show-stopping moment at the California festival, they also learn about the hardships the singer faced leading up to taking the stage, including her unexpected pregnancy with twins Rumi and Sir Carter in 2017. The 37-year-old "Formation" singer was supposed to headline Coachella in 2017, but her pregnancy altered her plans.
"I got pregnant unexpectedly and it ended up being twins, which was even more of a surprise. My body went through more than I knew it could," she said. "I was 218 lbs the day I gave birth. I had an extremely difficult pregnancy. I had high blood pressure, I developed toxemia, preeclampsia, and, in the womb, one of my babies; heartbeat paused a few times. So I had to get an emergency C-section."
Homecoming showed footage of Beyoncé's first post-pregnancy choreography rehearsal. She described the experience as being "hard."
"There were days that I thought, you know, I'd never be the same. I'd never be the same physically, my strength and endurance would never be the same," she began.
"A lot of the choreography is about feeling, so it's not as technical. It's your own personality that brings it to life. And that's hard when you don't feel like yourself," she continued to explain. "I had to rebuild my body from cut muscles. It took me a while to feel confident enough to freak it and give it my own personality. In the beginning, it was so many muscle spasms. Just internally, my body was not connected. My mind was not there. My mind wanted to be with my children. What people don't see is the sacrifice. I would dance, and go off to the trailer and breastfeed the babies, and the days I could, I would bring the children."
The Grammy winner restricted her diet to help herself return to normalcy. She met her "goals" by halting her consumption of bread, meat, fish, carbs, sugar and alcohol. This limited diet did make her "hungry," she admitted in the Netflix documentary. She realized she had to "take care" of her body because she had a husband and children.
Beyoncé gave a glimpse at her pre-Coachella diet in March 2018 when she announced her plans to adopt a vegan lifestyle. "44 days until Coachella!! Vegan Time," she captioned an Instagram photo of a vegan-friendly meal.
Homecoming is now streaming on Netflix.