Beyoncé Portrait by Tyler Mitchell Finds a Home in Smithsonian National Portrait Gallery's Permanent Collection
Beyoncé will be forever immortalized in the Smithsonian's National Portrait Gallery. The award-winning singer's iconic American Vogue portrait will soon become a part of the museum's permanent collection, according to Tyler Mitchell, the young black photographer who captured the stunning image of Beyoncé for Vogue's September 2018 issue.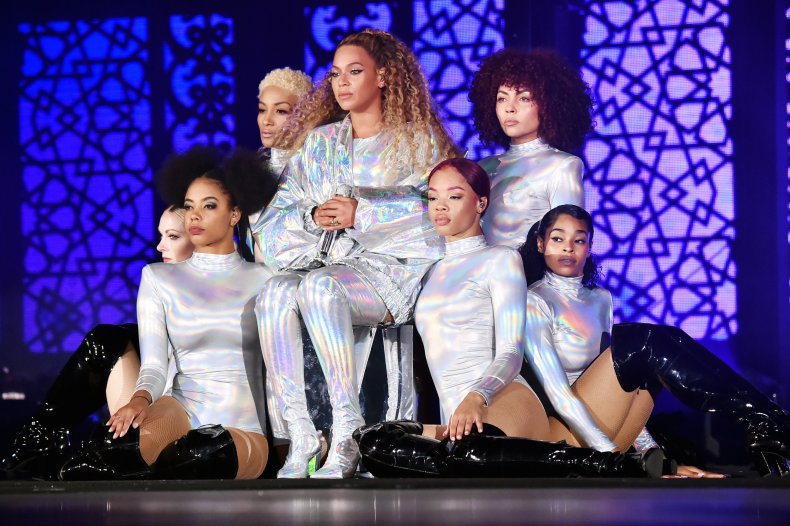 Mitchell announced the grand honor in a message on Twitter on Tuesday. "A year ago today we broke the floodgates open. Now I'm glad to share this picture is being acquired into the Smithsonian National Portrait Gallery's permanent collection," he wrote alongside the photo.
Hand-picked by Beyoncé herself, Mitchell became the first black photographer to ever shoot for the magazine in its 126-year history. He was only 23 years old at the time when he photographed the Vogue cover and a full spread, including the Smithsonian's newest collectible of Beyoncé dripping in gold.
The singer and actor donned a Valentino dress and crown-like Philip Treacy hat in the portrait.
The national museum shared in Mitchell's excitement over the acquisition, writing on Twitter, "We're just so crazy in love with her that we had to do it!"
Dr. Leslie Ureña, the museum's Associate Curator of Photographs, also noted in a statement the organization was "delighted to acquire this magnificent portrait of Beyoncé."
Beyoncé's September 2018 cover shoot marked a particularly historic moment for Vogue magazine in more ways than just hiring its first black photographer. The issue was also the first time editor-in-chief Anna Wintour has ever let someone other than herself take full editorial control over the cover and feature, a job Beyoncé reportedly took on for that particular issue of the magazine. She also notably didn't participate in an interview but rather wrote her own essays to go alongside the photos.
In her writings, Beyoncé noted the importance of using her superstar platform to open doors of opportunity for more creatives of color like Mitchell. "Until there is a mosaic of perspectives coming from different ethnicities behind the lens, we will continue to have a narrow approach and view of what the world actually looks like. That is why I wanted to work with this brilliant 23-year-old photographer Tyler Mitchell," she wrote.
"When I first started, 21 years ago, I was told that it was hard for me to get onto covers of magazines because black people did not sell," she continued. "Clearly that has been proven a myth. Not only is an African American on the cover of the most important month for Vogue, this is the first-ever Vogue cover shot by an African American photographer."