With all this extra time staying at home, many people have resorted to cracking open a dusty cookbook or copying their favorite foodies' lead and cooking up homemade meals and desserts. Grocery stores are trying their best to keep their shelves stocked, although some ingredients are becoming harder to find (we're looking at you, yeast!). In any case, life under quarantine is giving both professional and amateur chefs opportunities to whip up something new.
Of course, on social media many trends on recipes to try have emerged, from dalgona coffee to banana bread to sourdough. But, beyond these continuing trends, some chefs and food experts are looking at other recipes that are suited to ample free time.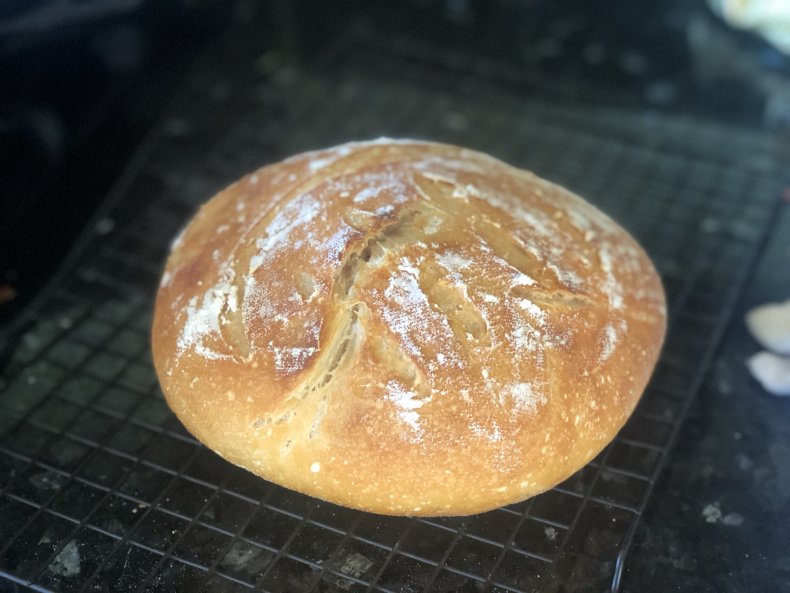 "Sourdough is the obvious one, but more than that, I think there are a lot of people making or cooking things that just require a slower pace: long braises, baking, that sort of thing," cookbook author and travel writer Naomi Tomky, told Newsweek.
"Everyone is home all the time, so it's not a big deal to have to babysit a pizza crust as it proofs. I'm guessing if we're here long enough to get to vegetable season, we'll see a lot of pickles," she said.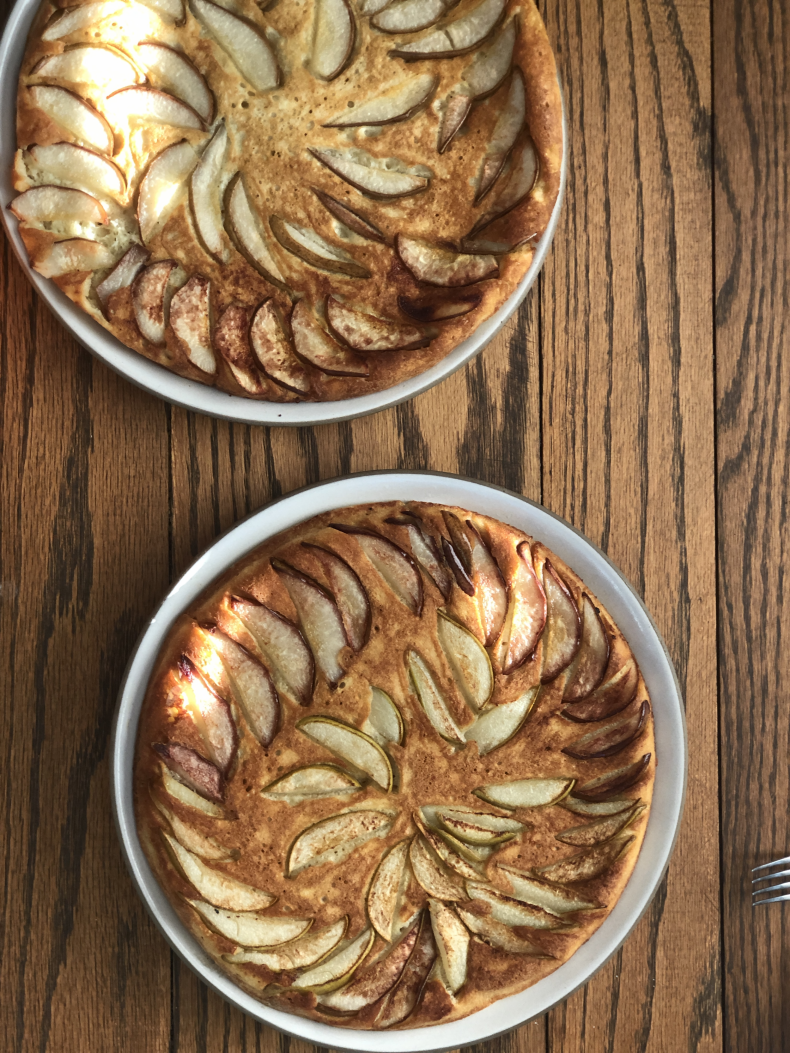 Tomky started her sourdough starter on the first day she and her family were stuck at home. With small children, she thought it would be a good activity to keep them entertained while also showing them a bit of science. She has since turned the starter into bread, pizza, cake, pancakes, popovers, waffles and tempura batter.
"The pizza, which was a three-day process, was absolutely one of the best pizzas I've ever eaten, so that might have been my favorite," Tomky said.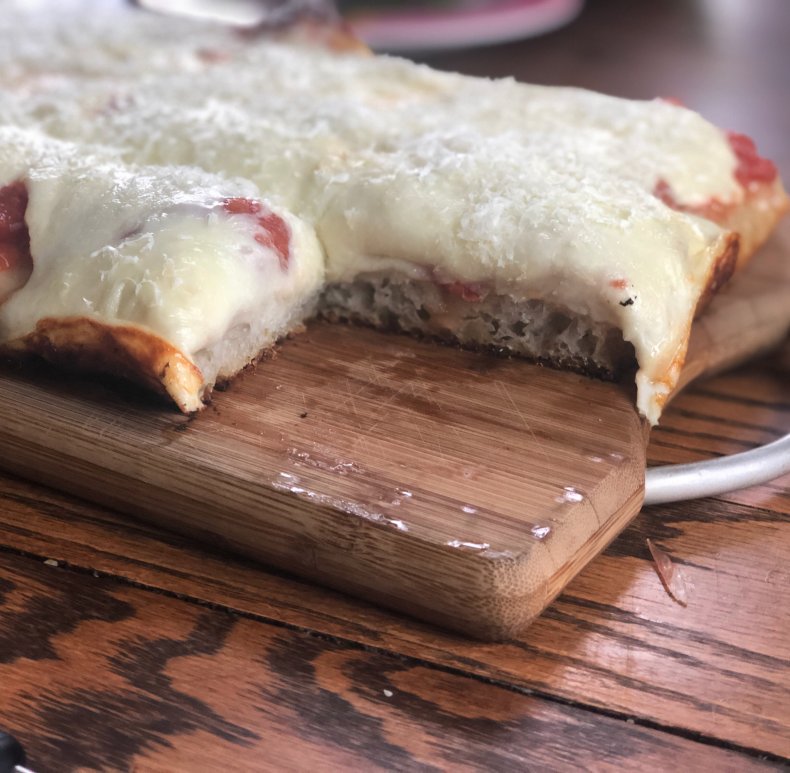 Food writer Cathy Erway said she's enjoyed seeing may people explore micro-cooking trends, particularly ones that may not be as popular. Recently, she noticed people making scallion pancakes at home as well as mapo tofu, a popular Sichuan dish consisting of tofu in a spicy sauce with minced meat. Erway made both, documenting them in saved Instagram stories. As she notes in her story, you can really "mapo" anything, depending on what's in your pantry.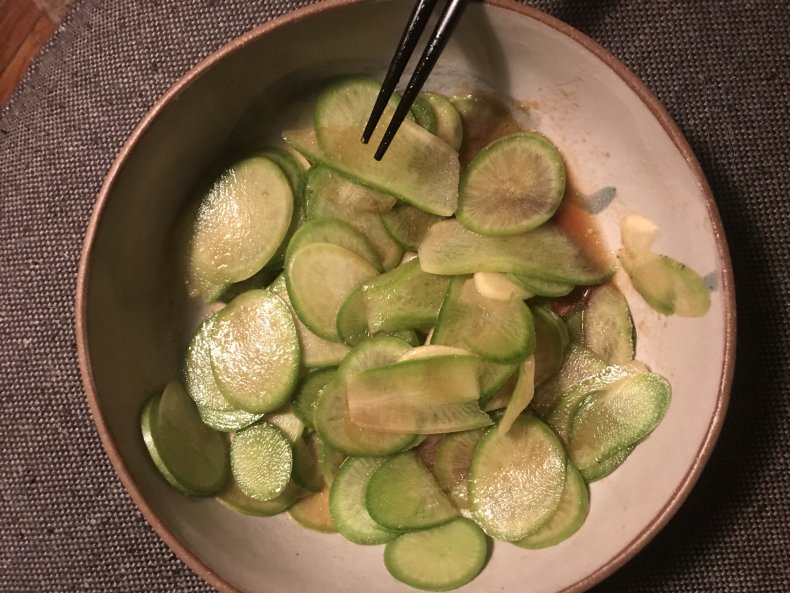 Another continuing trend since the pandemic started? An interest in gardening, or, "at the very least, hacky DIY things like re-sprouting scallions in a jar inside," Erway said.
With so many businesses struggling, especially mom-and-pops, there has also been a big push to support local businesses. Erway likes to pick up ingredients from the local farmers market in Brooklyn, New York, whenever possible. While she doesn't typically eat meat during the week or buy it at the supermarket, she will pick it up from the Grand Army Plaza Greenmarket.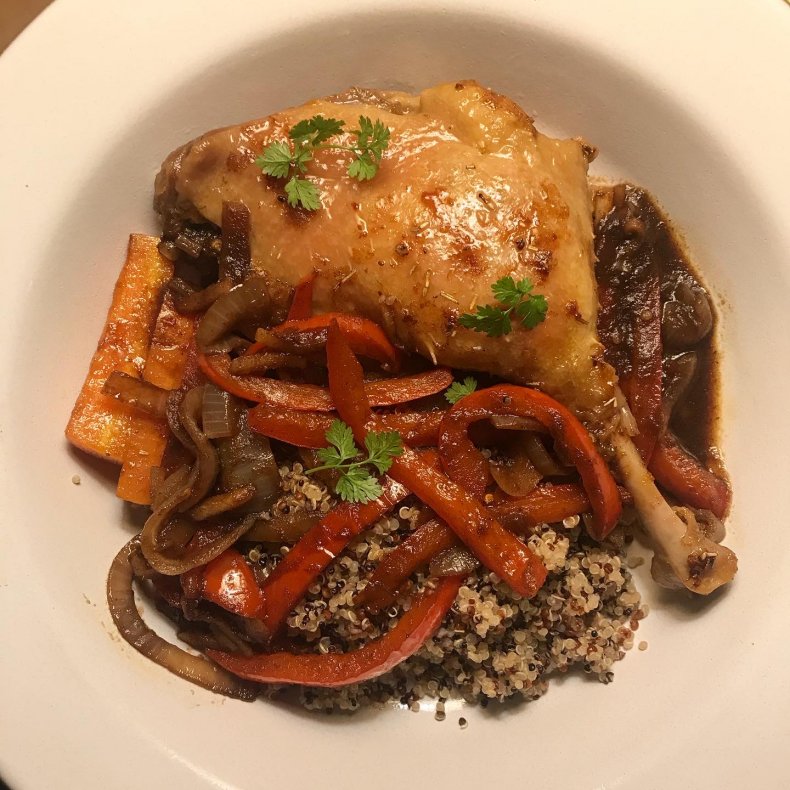 "I think it's nice to get something exciting and different from a local farmer or fishmonger there," Erway said. "I made confit duck legs the other day, with duck from Hudson Valley Duck [Farm]. I got some wonderful pork chops from Flying Pigs Farm another weekend and made pork chops with a mustardy pan sauce."
Cookbook author Lukas Volger said he thinks these unprecedented times are going to force people to take a closer look at their own food waste and consumption.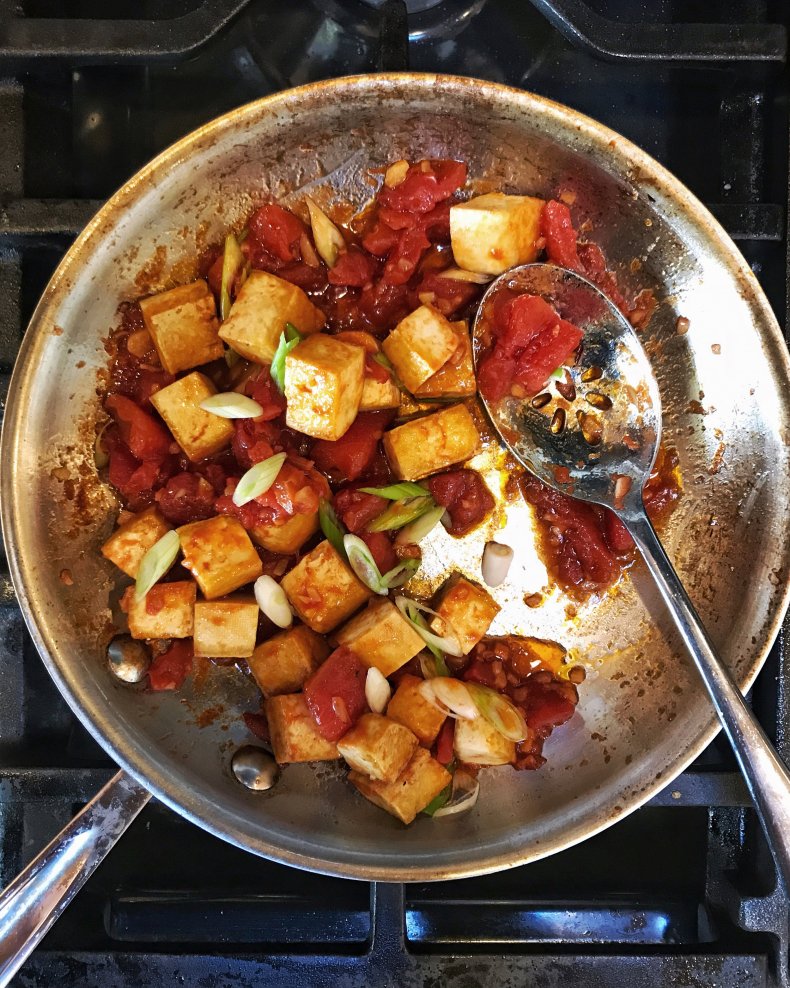 He talks about "new perspectives on our food budgets, learning how much food is actually needed to feed our households when everything is consumed at home, eliminating waste by getting creative with leftovers and odds and ends—because of the need to drastically consolidate and minimize shopping trips, and the financial stress and uncertainty that so many of us are experiencing."
Volger said during lockdown he has been drawn to crafting dishes using an ingredient that he found in abundant supply at supermarkets when stay-at-home orders were first put into place: cream cheese. With some other dairy options being harder to find, he has used it to add the "cream factor" to some of his recipes. One of his favorites is a broccoli sauce for pasta, among other things.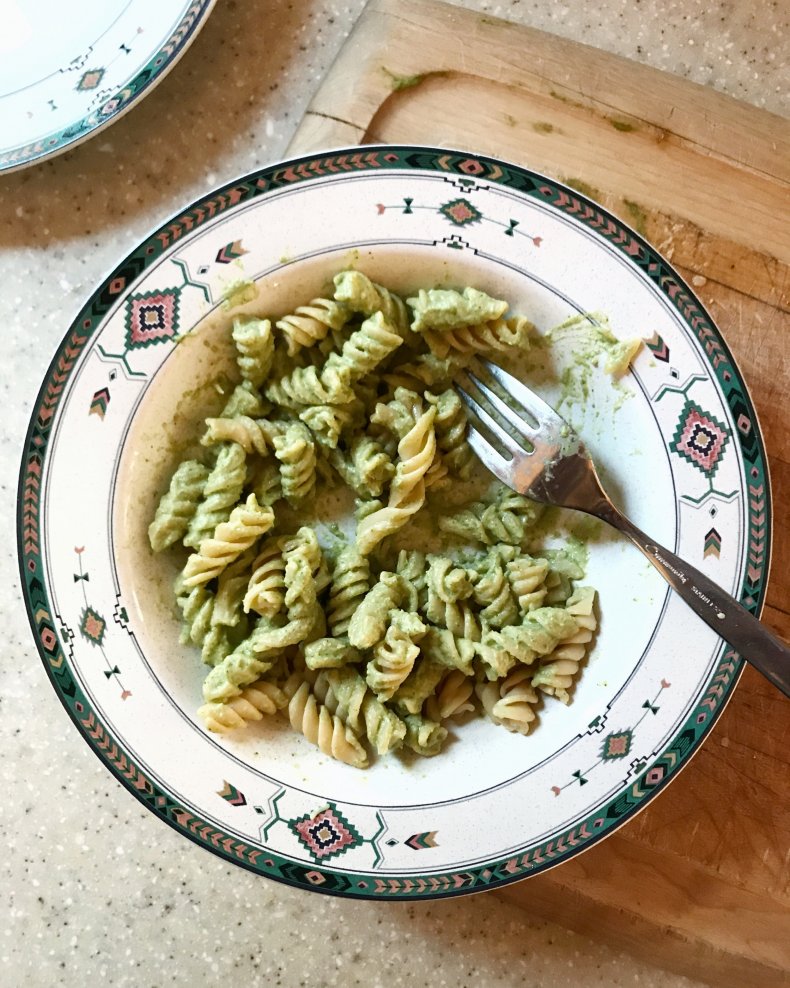 Chef Amethyst Ganaway, who won the 2020 Les Dames d'Escoffier International Legacy Award, said she's been using this time to play with different techniques and flavor profiles. Along with the baking trend, she thinks as the weather becomes warmer people will begin to add fresh vegetables and new ingredients.
"People are going to have to use what's available, and what we might normally have in our kitchens might not always be on the shelves," she said.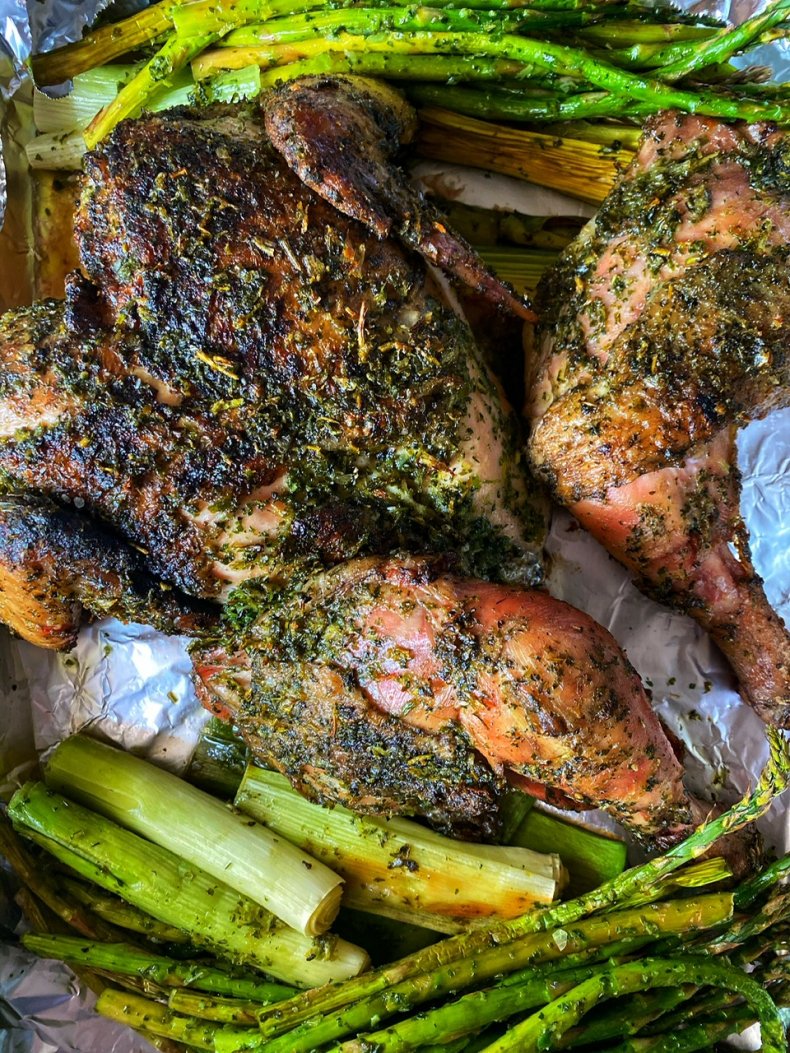 People are not only trying new recipes and trends, Ganaway said. She also loves that they have been experimenting with new cooking tools.
"People are finally pulling the trigger on getting a stand mixer, or Dutch oven, or a new knife," she said. "If you're going to be home for who knows how long and you have to cook all your meals, you might as well have good-quality products that will last just as long."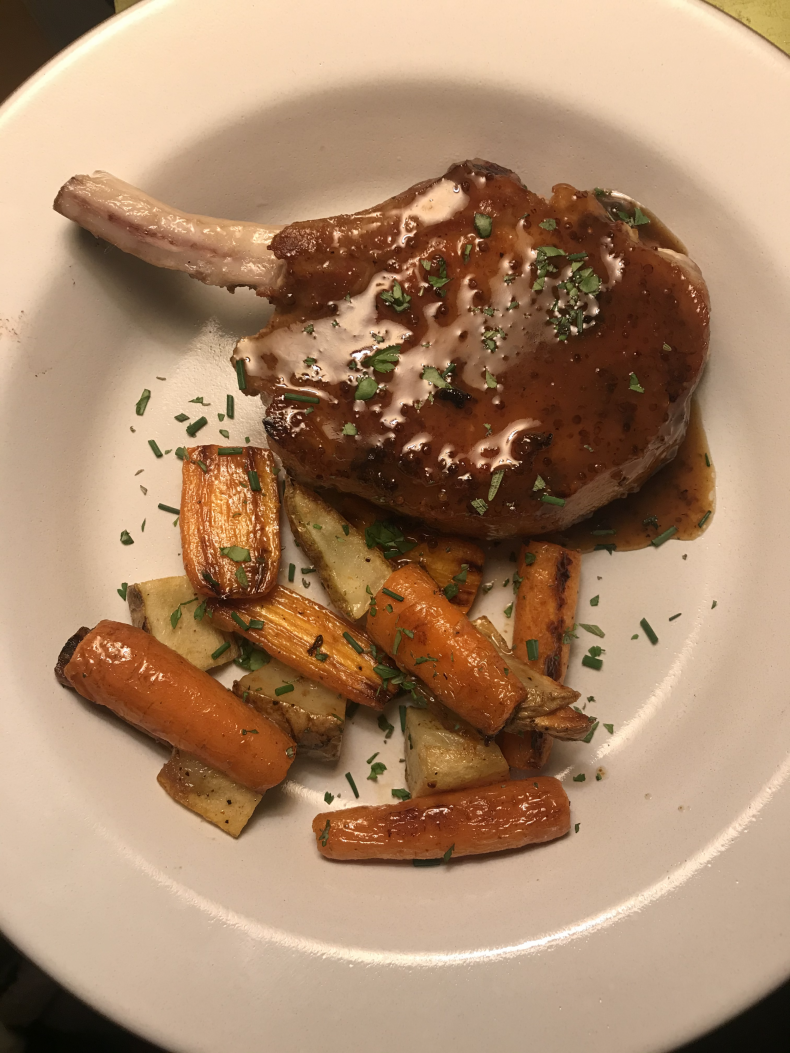 Erway said the food projects she has gotten excited about recently might not be directly related to the pandemic, but she has noticed an uptick in meal chatter among friends—so much so that they've initiated a weekly virtual dinner party.
"Someone gets to pick the theme of the meal we all have to cook and sort of show and tell with. It's a bit like a book club, I guess," she said. "Next week's theme is pizza, which is something that I've also been making a lot of lately too."