Beyond Trump: Laying a Claim to the 2020 Nomination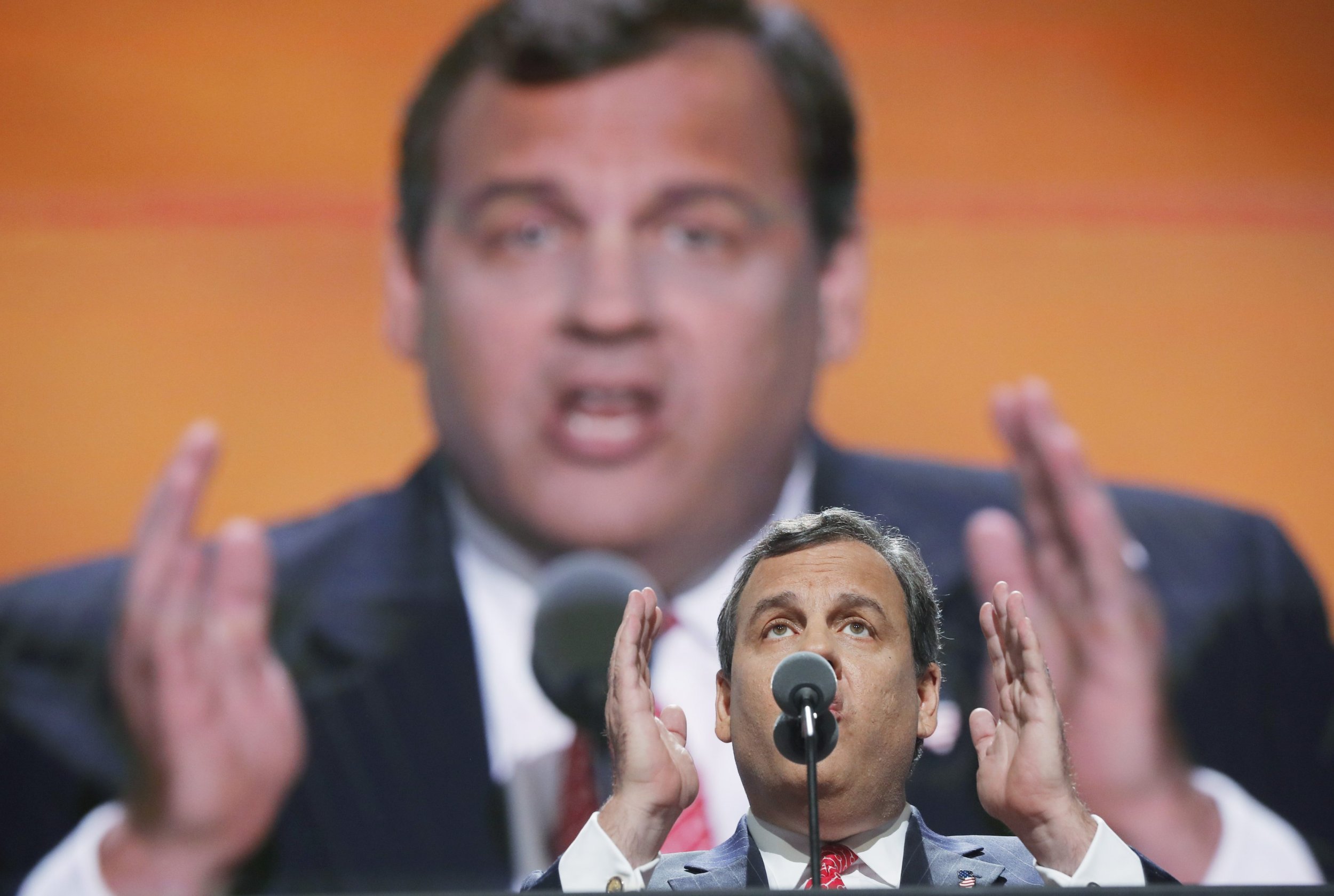 This article first appeared on the Brookings Institution site.
The next Republican president was on stage in Cleveland on Tuesday night, but his name was not Donald Trump.
Halfway through the GOP convention, Republicans have beaten back the challenges to Trump's nomination and managed to achieve a semblance of unity. But problems remain, summed up by one Republican who said to me, "When my party nominates a conservative and a Republican I'll vote for it again."
Against this backdrop it is no surprise that some of the 2016 convention speeches sounded like auditions for 2020.
New Jersey Governor Chris Christie, humiliated by not being on the ticket, nonetheless showed up and gave a perfect, classic, political attack dog speech.
Running through Hillary Clinton's record as secretary of state as a former prosecutor would, he recounted what had happened in countries from Libya to Russia to Syria, pausing to ask the crowd "Is she guilty or not guilty?" The crowd roared "guilty" in response.
Christie is a wonderful politician who, nevertheless, has a cloud hanging over him from the George Washington Bridge scandal. His appearance was a good start at political redemption.
The other potential future president on the stage was Speaker Paul Ryan. Ryan, the 2012 vice presidential nominee, didn't excite the audience the way Christie did but he offered the only coherent statement of Republican philosophy heard all week. He quoted Ronald Reagan who said, "We believe in making government the protector of our liberties not the distributor of gifts and privilege."
Rather than the narrow focus on immigration or law enforcement that constituted so much of the week's rhetoric, Ryan's statement was a plea for a "conservative governing majority." In other words, please don't forget to re-elect Republicans to the House.
Ryan, it is clear, will be a force to be reckoned with. He was the only congressman who was acceptable to both the far right wing Tea Party activists and the mainstream Republicans to become Speaker of the House when Speaker Boehner resigned.
He is a staunch fiscal conservative, focused on big picture issues like taxes and entitlement reform. And he is a young, loyal family man and a devout Roman Catholic—all pluses in a party where serious religious voters still dominate.
Ryan isn't crazy about Donald Trump—that much has been clear for some time now. But he is doing what Ronald Reagan and others before him have done: Support the party, elect your colleagues and stay true to your principles. His appearance did not light up the hall the way Christie's did, but he solidified his position as the premier conservative thinker in the Republican Party.
Senator Ted Cruz spoke on Wednesday night. His demeanor and attitude toward Trump said a great deal about the his own future in the party.
But no matter what happens at the Q Arena in Cleveland, the prospects for a unified Republican Party and a Republican victory remain unsettled. Other powerful Republicans who might have joined the auditions have skipped the convention altogether.
Eighteen out of the 54 Republican senators decided they had business elsewhere, including many of those in tough races such as Sens. Kelly Ayotte of New Hampshire, Mark Kirk of Illinois, Marco Rubio of Florida and Pat Toomey of Pennsylvania. Six Republican Governors are missing; Bruce Rauner of Illinois, Charlie Baker of Massachusetts, Brian Sandoval of Nevada, Larry Hogan of Maryland and Nikki Haley of South Carolina, and most notably John Kasich of Ohio.
It's extremely unusual that the governor of the state in which the convention is held would not show up. More worrisome is the fact that Ohio is the swing state of all swing states and anyone would have a hard time winning the presidency without it. Given how close the race is in Ohio, the help of a popular governor would be extremely valuable to Trump—but that doesn't seem to be forthcoming.
In addition to the powerful people listed above, famous billionaires who have spent freely to bankroll the Republican Party in the past are skipping this convention too—the Koch brothers (Sheldon Adelson arrived Tuesday).
The two living former Republican presidents, George H.W. Bush and George W. Bush, and the two former Republican nominees for president, Senator John McCain and former Governor Mitt Romney, are also not attending.
There are other problems on the horizon in addition to the lack of enthusiasm among powerful Republicans. Trump is behind in fundraising and lacks a national organization. He has a worrisome gender gap: his unpopularity among women far exceeds his popularity among men.
Republicans, regardless of who is at the top of the ticket, have a tougher electoral college map than Democrats. Add to this the underlying demographics of the country, where the rising number of young, non-white voters and the shrinking number of older white voters works in favor of the Democrats.
No wonder some Republicans are concluding that it's time to look beyond 2016.
Elaine C. Kamarck is a senior fellow at the Brookings Institution and author of Primary Politics: Everything You Need to Know about How America Nominates Its Presidential Candidates. She is a superdelegate to the Democratic convention.