Bezos Makes Largest Donation to Smithsonian Ever Received in Gifting Flurry Before Launch
Founder of Amazon Jeff Bezos is giving away millions of dollars in donations prior to his scheduled flight to space. Bezos space company, Blue Origin stated that 19 space-centered non-profit organizations will receive $1 million.
Blue Origin held an auction for a coveted spot with Bezos on the "New Shepard" rocket ship for his upcoming space trip. The bidder, who remains anonymous, paid $28 million for the seat. $19 million of those proceeds will go to non-profit organizations which include the National Space Society, Space Camp, Teachers in Space, and The Mars Society, to name a few.
These funds will be funneled through Bezos "Club For The Future" foundation which aims to teach kids about STEM and space travel. The remaining funds will be used for the Postcards to Space program.
"This donation is enabling Club for the Future to rapidly expand its reach by partnering with 19 organizations to develop and inspire the next generation of space professionals," Bob Smith, Blue Origin CEO, said in a Tuesday statement. "Our generation will build the road to space and these efforts will ensure the next generation is ready to go even further."
"Each of the organizations selected have demonstrated a commitment to promote the future of living and working in space to inspire the next generation to explore space careers," Smith continued.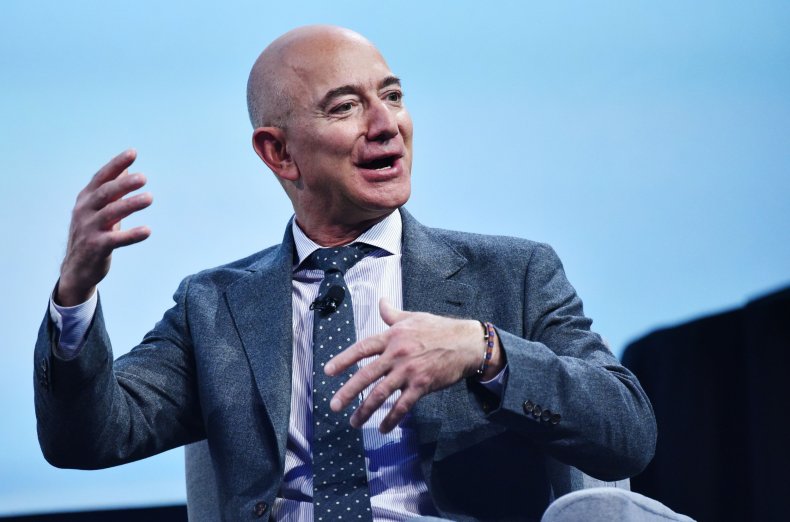 Bezos also made a $200 million investment to the Smithsonian Museum in Washington, D.C. This is the largest donation ever received by the Smithsonian since the museum opened in 1846.
"The Smithsonian plays a vital role in igniting the imaginations of our future builders and dreamers," Bezos said about the Smithsonian and his donation in a statement. "Every child is born with great potential, and it's inspiration that unlocks that potential. My love affair with science, invention, and space did that for me, and I hope this gift does that for others."
$70 million of the donation will go to the reconstruction of the National Air and Space Museum which opened in 1976. The additional $130 million will go toward a brand-new education center called "Bezos Learning Center" due to his donation.
Jeff Bezos, his brother, Mark Bezos, American aviator, Wally Funk, and Oliver Daemen will take flight on July 20 for 11 minutes. Daemen is the youngest person to travel into space at 18 years old, while Funk is the oldest person to travel into space at 82 years old. Daemen was chosen in replacement of the anonymous bidder who can't make the flight due to "scheduling conflicts."
Newsweek has reached out to Blue Origin for further comments.