Danielle Bregoli, an 18-year-old rapper and social media influencer better known as Bhad Bhabie, has made abuse allegations against Turn-About Ranch, a self-described therapeutic boarding school for troubled teens. After her mother had her taken to the ranch on the suggestion of TV personality Phil McGraw, Bregoli said that ranch employees forced her to stay awake during her first three days there.
Turn-About Ranch—located in Escalante, a rural south-central Utah town of 695 people—accepts teens ages 13 to 17 who exhibit a range of behavioral issues. These issues include eating disorders, suicide attempts as well as psychotic and "sexual perpetrator behaviors." Teens undergo counseling, schooling and physical chores around the ranch, according to its website.
On September 14, 2016, Bregoli appeared on the Dr. Phil show in a segment entitled, "I Want to Give Up My Car-Stealing, Knife-Wielding, Twerking 13-Year-Old Daughter Who Tried to Frame Me for a Crime." During her appearance, she became famous by threatening to fight jeering audience members by saying, "Catch me outside, how about that?" The phrase was later remixed into a song that helped launch her music career.
In a video released Friday, Bregoli said that shortly after her appearance on the Dr. Phil show, she was taken to the ranch against her will. She claimed that two "transporters" delivered her in the middle of the night at the behest of her mother and grandmother.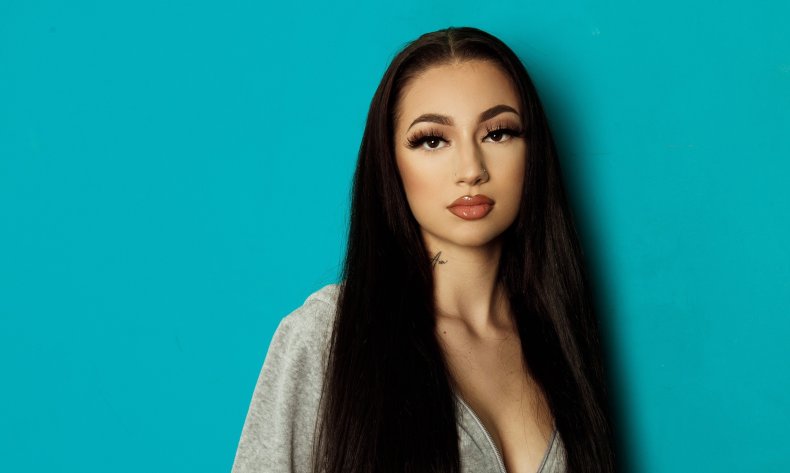 Bregoli said that upon entering the ranch, she was placed in teepee (a conical tent) and forbidden from showering or sleeping.
"You have to sit there for three days," Bregoli said. "They wouldn't let me lay down for nothing. Like, I was falling asleep and they're like, 'Oh, get up, get up.' So I'm just sitting here like, 'This is gonna be really bad,' when I see these people have no sympathy."
Bregoli also claimed to have been present at the ranch on December 6, 2016, when a teen beat 61-year-old staffer Jimmy Woolsey to death with a metal bar. She said kids at the ranch who heard about Woolsey's death felt "traumatized."
She released her Friday video with Breaking Code Silence, a movement that raises awareness about problems in the troubled-teen industry. In the video, she said she would give McGraw until April 5 to issue an apology to any children he had sent to Turn-About Ranch or similar programs.
"If you don't," she added, "I'm going to handle things my way."
In February, a woman named Hannah Archuleta announced her lawsuit against Turn-About Ranch. Archuleta alleged that a ranch employee sexually assaulted her at age 17, The Salt Lake Tribune reported. Well-known lawyer Gloria Allred is representing her. The ranch said it has cooperated fully with an investigation by the Garfield County Sheriff's Office.
In 2012, a mother sued the ranch for allegedly torturing her daughter when she lived there in 2005, The Washington Post reported.
Residential boarding schools like Turn-About Ranch are largely unregulated for-profit imprisonment facilities where parents send their "uncontrollable" children, according to Protect Youth From Institutional Abuse, a campaign of the Los Angeles LGBT Center. The businesses have almost no governmental oversight, the campaign says, adding that such businesses only have to submit a one-page affidavit about their purpose to the Department of Education for certification.
In late February, the Utah Senate passed SB127, a bill that would increase oversight and regulations for such schools. Allred and Archuleta have said they supported the legislation.
Newsweek contacted Turn-About Ranch and McGraw's representatives for comment.