Eminem Copied Bhad Bhabie on 'Kamikaze'? How Danielle Bregoli Responded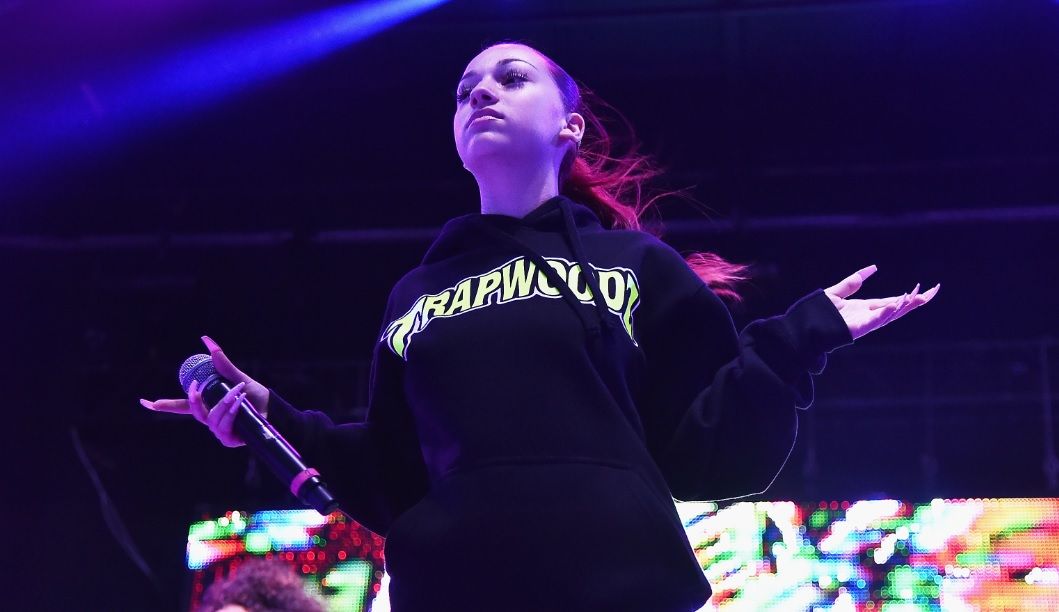 Eminem's new album Kamikaze might be headed to be No. 1 on Billboard and he didn't do it without offending some rappers. He called out people like Machine Gun Kelly, Joe Budden and more, but now some fans are claiming that he copied 15-year-old rapper Bhad Bhabie, formerly known as "Cash Me Outside Girl" Danielle Bregoli.
According to some fans, Eminem's "Not Alike" sounds very similar to Bhad Bhabie's "Hi Bich." While Eminem's album was released last week, "Hi Bich" debuted last year. An August 31 tweet from Pop Crave pointing out the possible similarities garnered hundreds of retweets and more than 2,300 likes.
Bhad Bhabie, who has more than 504,000 followers, responded to the comparison. When fans pointed out that the songs sounded close to each other she said, "I'll take that as a compliment."
She quickly moved on, sharing an interview she did with Genius. She has more of a problem with other women than Eminem. "Females are such haters. I don't think I'm a girl. I don't know what I am because I'm not like these bitches. I'm not a hater. Girls always want competition and it's just like if you're ugly, you're ugly? Stop being a hater. Stop not liking this bitch because she looks better than you," she said. "Just, bitch, live your life."
While Bhad Bhabie didn't have a problem with Eminem, Machine Gun Kelly and Budden lashed out. The former rapper even said he would come out of retirement to take on the Kamikaze rapper.
"In the event you want to address me, you'll do it outside of your album roll out. The second you do it, I'm on your ass. I am going to cut your f***ing ass up," Budden said on his podcast Wednesday. "You inspire me the way my harsh criticism inspired you. You go spit something to make the superior MC, me, get out of his bed."
Machine Gun Kelly, however, recorded his own track to hit back at Eminem, releasing the single "Rap Devil."
"His f***ing beard is weird/ Tough talk from a rapper paying millions for security a year," Kelly began, "'I think my dad's gone crazy,' yeah, Hailie, you right / Dad's always mad cooped up in the studio, yelling at the mic / You're sober and bored, huh (I know) / About to be 46 years old, dog."