BHS Collapses Into Administration After Failing to 'Stay Relevant'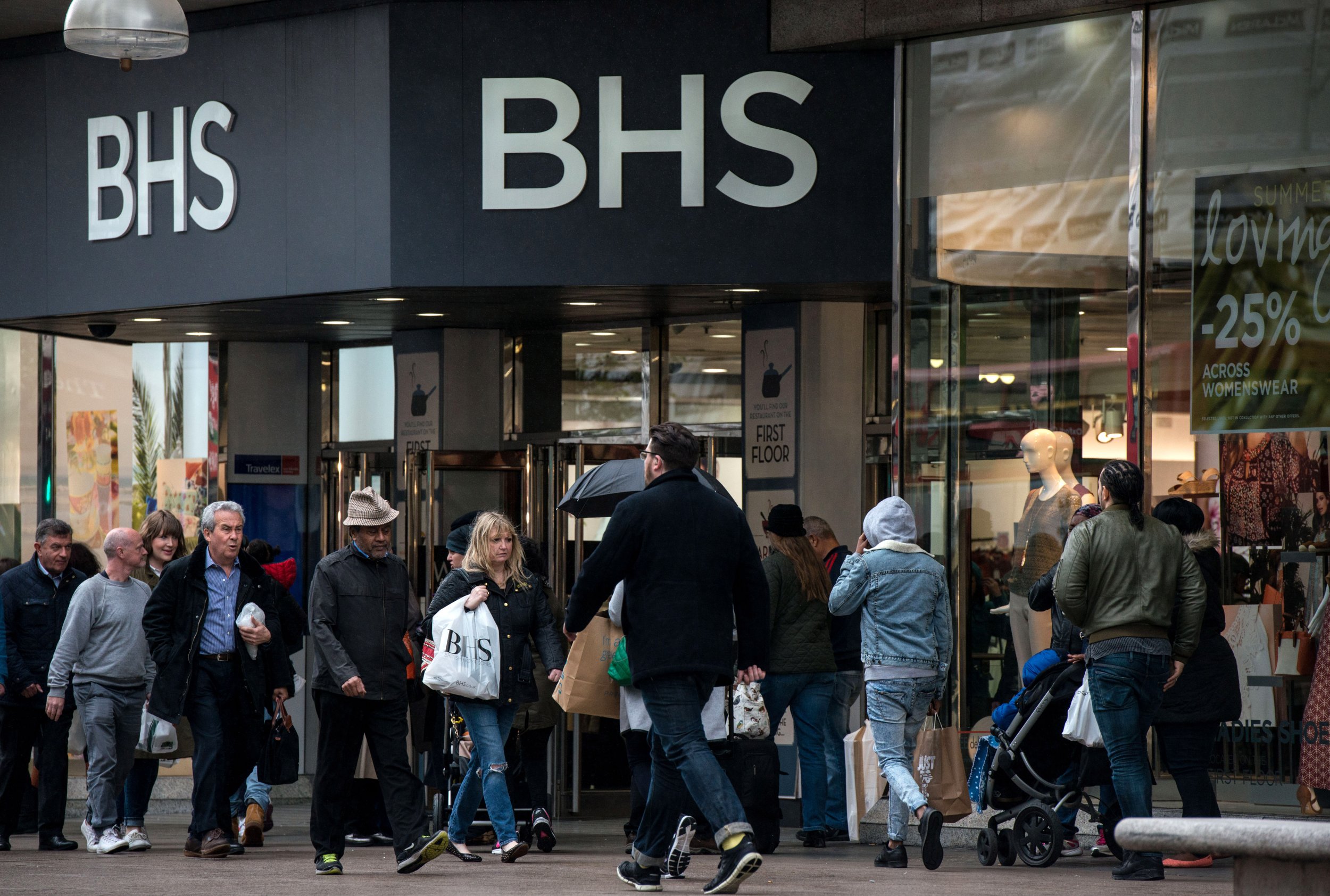 The high-street shop British Home Stores (BHS) has gone into administration, putting 164 shops and almost 11,000 jobs at risk.
The demise of the department store is the biggest high-street failure since that of Woolworths in 2008.
Administrators will now seek to sell all or part of the 88-year old department store group, although it will continue to trade in the meantime. They said BHS had "no alternative" after talks to find a buyer failed.
Meanwhile, the pensions regulator said it would investigate BHS, which has more than 20,000 pension holders.
BHS has fallen behind cheaper and more tech-savvy rivals, and is struggling with debts of more than £1.3 billion, including £571 million in pension liabilities.
"The group (BHS) will continue to trade as usual while the administrators seek to sell it as a going concern," administrators Philip Duffy and Benjamin Wiles, of Duff & Phelps, said in a statement:
"The group (BHS) has been undergoing restructuring and, as has been widely reported, the shareholders have been in negotiations to find a buyer for the business.
"These negotiations have been unsuccessful. In addition property sales have not materialised as expected in both number and value.
"Consequently, as a result of a lower-than-expected cash balance, the group is very unlikely to meet all contractual payments.
"The directors therefore have no alternative but to put the group into administration to protect it for all creditors."
As well as stores remaining open for the moment, all online orders will be processed as usual.
For now, no member of staff has been sent home.
The brand was rescued from the brink last month after creditors voted to accept a cut in the rent bill for about half of its stores.
But its owners failed to secure a much-needed loan last week and missed a £100=million target from property sales.
In a letter to staff, BHS owner Dominic Chappell said: "It is with a deep heart that I have to report, despite a massive effort from the team, we have been unable to secure a funder or a trade sale."
Mr Chappell said he was "sincerely sorry" and assured staff they would be paid their wages this month.
He added: "You all need to keep your heads held high, you all have done a great job, but remember that it was always going to be very very hard to turn around."
The failure of BHS is likely to raise questions about the company's financial stewardship and the role of its directors.
Retail experts say the chain has suffered from years of under-investment, leaving its range and estate looking tired.
Analyst Judi Bevan told Sky News that BHS has suffered the same fate as Woolworths, becoming "not relevant any more to people."