Biafra: Abuja Appeal Court Denies Nnamdi Kanu Bail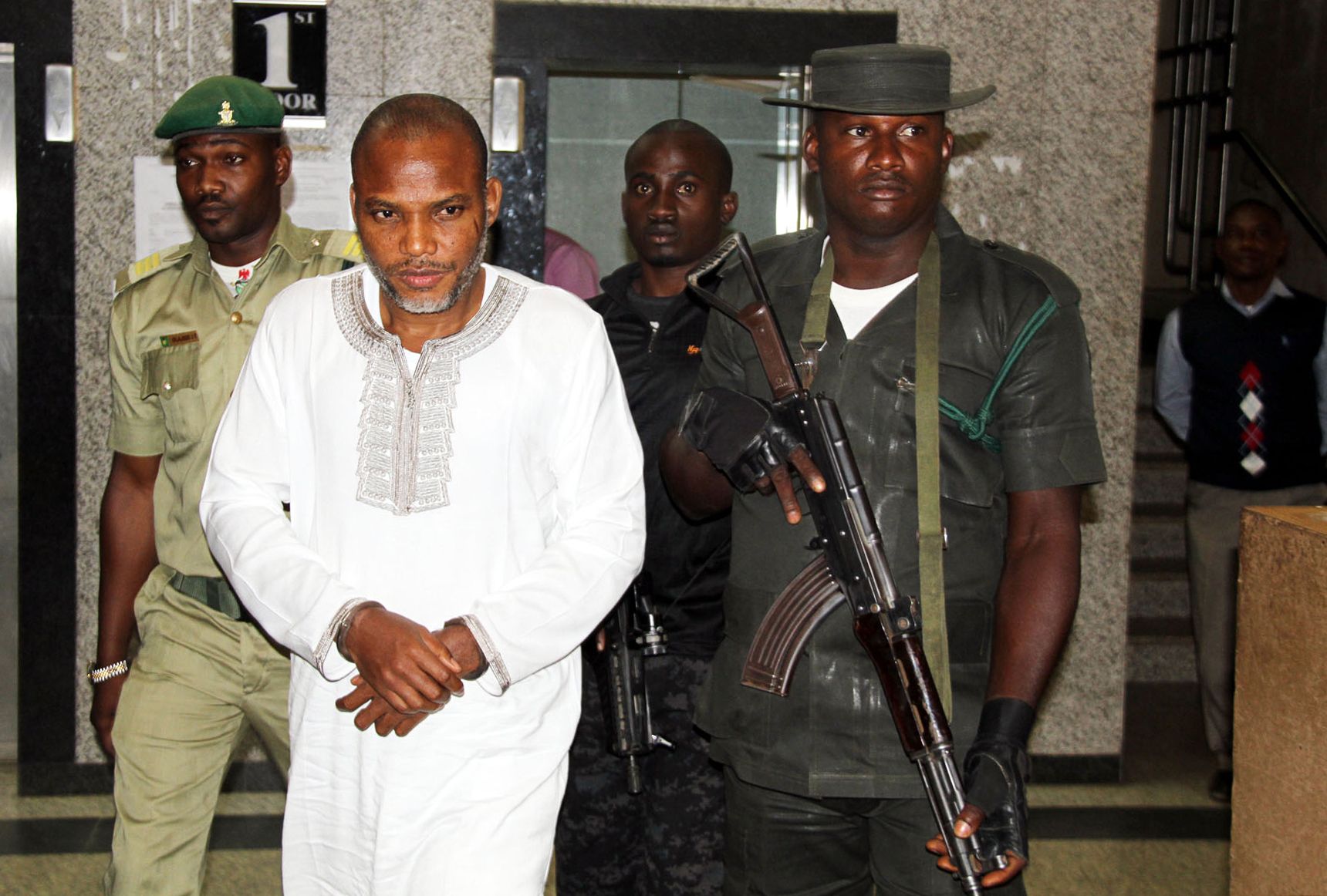 The Court of Appeal in Abuja has upheld the decision of the Federal High Court to deny a bail application by the leader of the Indigenous People of Biafra, Nnamdi Kanu, The Premium Times reports.
Kanu is facing treason charges, alongside two others, Benjamin Madubgwu and James Nwawuisi, at the Federal High Court in Abuja. On May 5, Kanu approached the appeal court through his counsel representative, Chucks Muoma, challenging the court's decision to deny him bail. Muoma asked the court to determine whether the ruling, by Justice John Tsoho, was an "aberration" of Kanu's fundamental rights.
But in its ruling, a three member-panel, led by Justice Abdul Aboki, upheld the decision on account of his dual citizenship. The court said the chances of Kanu returning to his other country was high, and that the laws of his other country may prevent the trial from reaching its logical end.
The court also ruled that the charge against Kanu and the other defendants was grievous and involved a threat to the state.