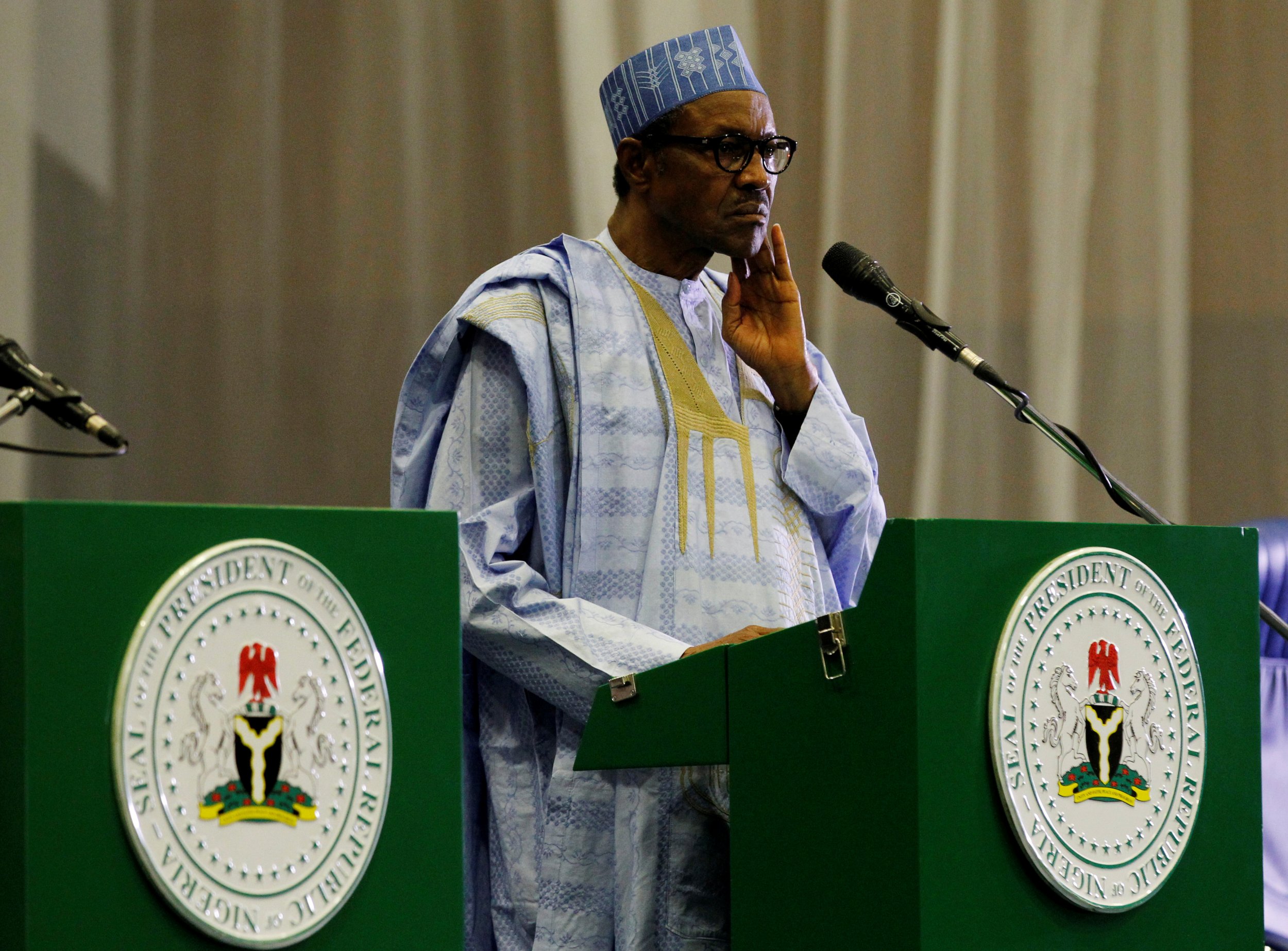 Nigerian President Muhammadu Buhari has vowed to retain the unity of the West African country as pro-Biafra activists continue to campaign for secession.
Buhari served in the Nigerian military against Biafran forces in the country's civil war between 1967 and 1970. Biafra existed as an independent republic for three years after Nigerian military officer Odumegwu Ojukwu declared a region of southeast Nigeria independent in 1967. More than 1 million people were killed in the war, although some estimates place the death toll as high as 2 million, many due to famine after Nigerian forces imposed a blockade of Biafra's borders.
Speaking during a visit to his home state of Katsina in northern Nigeria on Monday, Buhari lamented the fact that agitation for the breakup of Nigeria and the secession of Biafra had re-emerged. Thousands of Nigerians have participated in pro-Biafra demonstrations since October 2015, when Nnamdi Kanu—a prominent activist and leader of the Indigenous People of Biafra (IPOB)—was arrested by Nigerian security forces. Kanu is currently being held in detention and is awaiting trial on six counts of treasonable felony, which carries a maximum life sentence. He denies the charges.
"But recently, some people who were not even born during the war are saying they want to divide Nigeria," said Buhari, according to Nigerian newspaper The Nation. "I always say the civil war was fought for the unity of Nigeria because then we hadn't even discovered oil, let alone enjoying it. But two million people were killed," said the president, citing a higher death toll for the war.
The president pledged to maintain the unity of Nigeria and encouraged citizens to ignore groups looking to divide the country. Buhari has previously said that he would not tolerate agitation for Biafra if it interfered with Nigeria's security and encouraged those protesting for independence to form a political party to campaign for their cause. He has also said that Kanu—who is a dual U.K.-Nigerian national—should not be granted bail since he poses a flight risk.
Pro-Biafra movements have accused Nigerian security forces of targeting and killing scores of their members, while security forces say that the activists have been stirring up trouble by attacking Fulani tribesmen, AFP reported.