Biafra: Nigeria's Vice-President Promises Hate Speech Crackdown as Ethnic Tensions Rise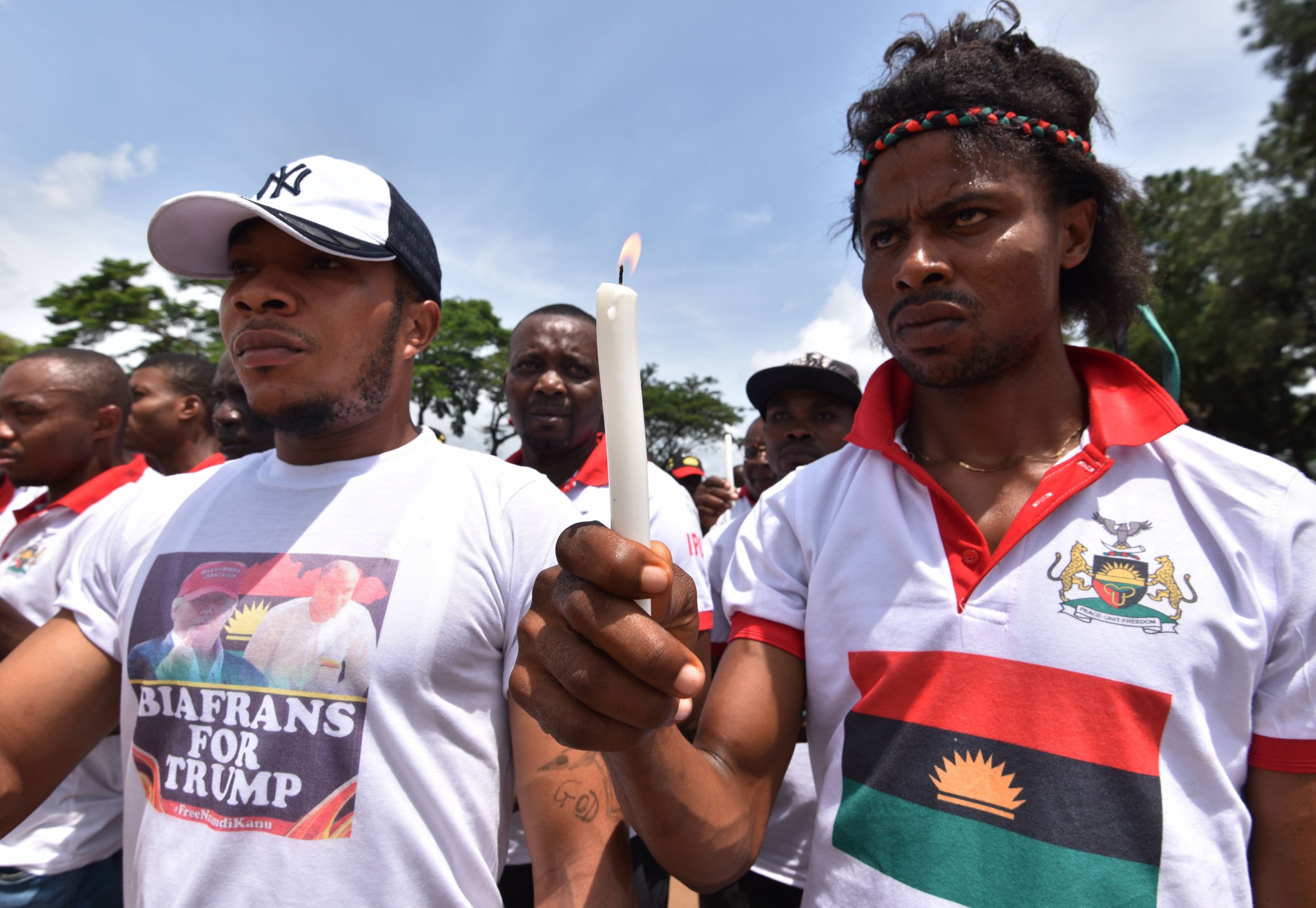 Nigeria's Vice-President Yemi Osinbajo has promised to clamp down on hate speech and ethnic incitement after a recent call by groups in the north of the country to expel members of the Igbo ethnic group.
Osinbajo, who is leading the West African country while President Muhammadu Buhari is on sick leave, met with leaders of northern states in the capital Abuja on Tuesday in a bid to calm recent tensions between some of the country's main ethnic groups.
Last week, a coalition of activist groups calling itself the Northern Youth Groups gave Igbos living in northern Nigeria three months to leave the region or face forcible expulsion. The Igbo are one of Nigeria's three main ethnic groups and are traditionally based in the east of the country.
The call evoked the run-up to the Biafran war, which raged for three years following the declaration of an independent republic of Biafra in 1967 and left at least 1 million people dead. Prior to the secession of Biafra, Igbos had fled to eastern Nigeria after facing persecution in other parts of the country, following a 1966 coup d'etat carried out by mainly Igbo soldiers.
Nigeria is sharply divided along ethnic and religious lines. Besides the Igbo, the other two main ethnicities are the Yoruba, concentrated in the west, and the Hausa-Fulani, mainly in the north. The country's 180 million-strong population is split between a mostly Muslim north and largely Christian south.
"It is the resolve of the government that none will be allowed to get away with making speeches that can cause sedition or that can cause violence, especially because when we make these kinds of pronouncement and do things that can cause violence or destruction of lives and property we are no longer in control," said Osinbajo, according to Nigeria's Premium Times.
Read more: Ahead of the Biafran War anniversary, ethnic tensions are flaring up in Nigeria again
Osinbajo is due to meet with Igbo leaders from eastern Nigeria on Wednesday, before holding a joint meeting with northern and eastern leaders later this week.
In its statement last week, the Northern Youth Groups said that it was "tired of the marriage" of Nigeria's main ethnic groups and that recent pro-Biafra protests—which led to the shutdown of some cities in southeast Nigeria—showed that Igbos had "abused the unreciprocated hospitality" found in the north.
Pro-Biafra sentiment has experienced a revival in recent years, particularly with the rise to prominence of Nnamdi Kanu, the leader of the Indigenous People of Biafra (IPOB), a group calling for Biafra's secession from Nigeria. Police arrested Kanu in the port city of Lagos in October 2015, and he was detained for almost two years without trial until he was freed on bail in April. Kanu is awaiting trial on charges of treasonable felony.
Osinbajo said that there would always be "misunderstandings and frustrations" with different groups living together, but called upon Nigerians to form a united front. "This is not a time to retreat behind ethnic lines, moments like this are not for isolating ourselves. I want to urge all of us here and the entire Nigerian populace to come together and work together," he said.
Nigeria is one of the most diverse countries in Africa, with more than 200 ethnic groups.