Bianca Andreescu Skipping Australian Open Over Mental Health Concerns
Tennis star Bianca Andreescu—the first Canadian to win a Grand Slam singles title—is skipping the 2022 Australian Open next month to focus on her mental health.
"Hi everyone. As you all know, the last two years have been very challenging for me for a variety of reasons," Andreescu said in a Monday statement. "Especially this year in particular, I spent multiple weeks in isolation quarantining, which affected me greatly - both mentally and physically."
"A lot of days, I did not feel like myself, especially while I was training and/or playing matches. I felt like I was carrying the world on my shoulders. I could not detach myself from everything that was going on off the court; was feeling the collective sadness and turmoil around and it took its toll on me," she added.
The 21-year-old said her grandmother's COVID infection, which resulted in hospitalization, also heavily impacted her mental health.
"I want to give myself extra time to re-set, recover, and grow from this (as cliche as that sounds) and continue to inspire by doing charity work, giving back and working on myself because I know by doing this, I will come back stronger than ever," she wrote. "I will therefore not start my season in Australia this year, but will take some additional time to reflect, train, and be ready for the upcoming 2022 tennis season."
The Australian Open, a Grand Slam tournament, is the opening event of the 2022 tennis season.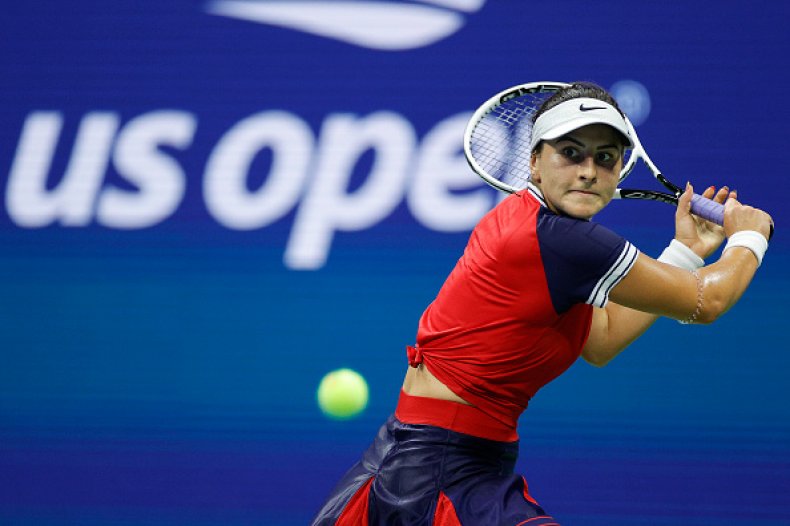 After winning the 2019 U.S. Open, Andreescu was forced to sit out the 2020 season due to injury season and while she stayed mostly injury free in 2021, she ranked 46th after being forced to withdraw from Madrid Open in April upon testing positive for COVID-19.
Andreescu's withdrawal from the upcoming Australian Open comes after several top athletes made similar moves to prioritize their mental health over their sporting events this year.
Four-time Grand Slam singles champion and 2021 Australian Open winner Naomi Osaka became embroiled in controversy over the summer after she withdrew from the French Open when she refused to hold press conferences due to her mental health. She was widely praised by other top athletes for her decision to pull out.
During the Tokyo Olympics, champion gymnast Simone Biles withdrew from the individual all-around gymnastics competition and the team finals due to mental health issues.