Bianca Devins' Family Upset Brandon Clark Won't Take 'Full Responsibility' For Teen's Murder
While in court in February, Brandon Clark admitted to the murder of 17-year-old Utica teen Bianca Devins, he now wants to reverse his plea.
Devins' family were in the court room on Tuesday when Clark made the announcement. Frank Williams, Devins' grandfather was shocked by the change in direction of the case.
"Our family is very upset that he will not take full responsibility for taking Bianca's life," said Devin's grandfather Frank Williams about Clark's announcement during the Tuesday hearing.
"We are hopeful that this will not result in a trial," Williams said. "If he does somehow get this from this court, we are prepared to represent Bianca each and every day."
As part of a guilty plea for second-degree murder, 22-year-old Clark would face a sentence of 25 years to life in prison for stabbing Devins to death in July 2019. The court received Clark's request to reverse his plea on June 2.
Due to the coronavirus pandemic, Clark's sentencing, initially planned to take place on April 6, was postponed due to the coronavirus pandemic. Court was postponed again on Tuesday.
"I told you over and over again that you wouldn't be able to go back," said Judge Michael Dwyer, reported Observer-Dispatch News.
"I believe that is my right," said Clark. In a 38-page transcript outlining the initial guilty plea, Clark denied being coerced into pleading guilty.
The judge made Clark aware that his legal representation, Luke Nebush, would have to withdraw from the case. Clark explained that he had been reading the law, and that he'd learned their were a lot of "faults" in his lawyer's work.
"I've only realized that, through reading law myself, and reviewing my own case, that there was a lot of faults, I believe, on Mr. Nebush's behalf," Clark said to the judge.
Under New York State law, it's up to the court to decide if the defendant can reverse his or her guilty plea.
Dwyer has allowed Clark to have new legal representation, and will make his decision on the plea next week.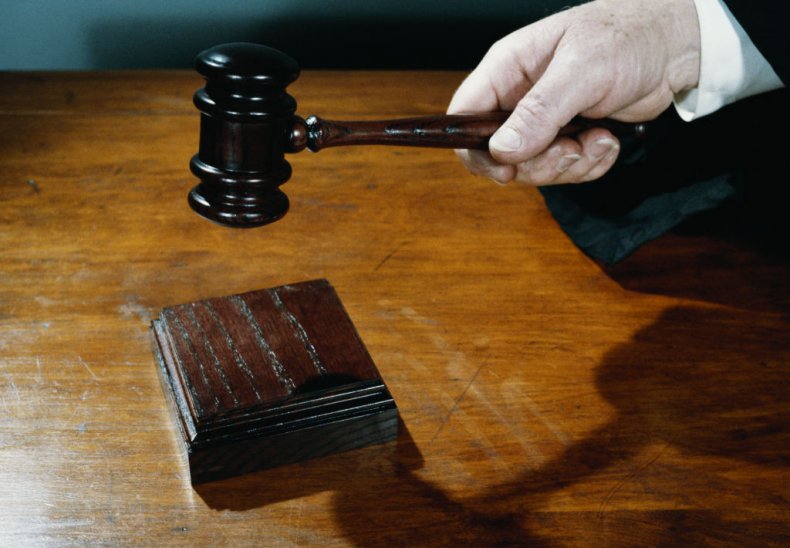 Bianca Michelle Devins was stabbed to death in Utica, New York, after attending a Nicole Dollanganger show. The teen had a number of social media alter egos and on Instagram, Tumblr, Discord and 4chan. At the time of her death, she didn't have an inordinate amount of social media followers, but her followers massively increased after her death.
The case gained much interest worldwide when images of Devins' dead body showed up on the Internet with the hash tag #RIPBianca.
On July 29, 2019, Brandon Clark pleaded not guilty to second-degree murder. On February 10, 2020, the accused changed his plea to guilty.