Why is #RIPBianca Trending? 17-Year-Old Bianca Devins Slain, Murder Photos Posted on Instagram, 4Chan
A young woman active on social media was brutally murdered, with gruesome photos of her body posted to Instagram and other platforms.
Horrific images of 17-year-old Bianca Devins were posted on Instagram early Sunday, after she went to a concert in Queens with Brandon Andrew Clark.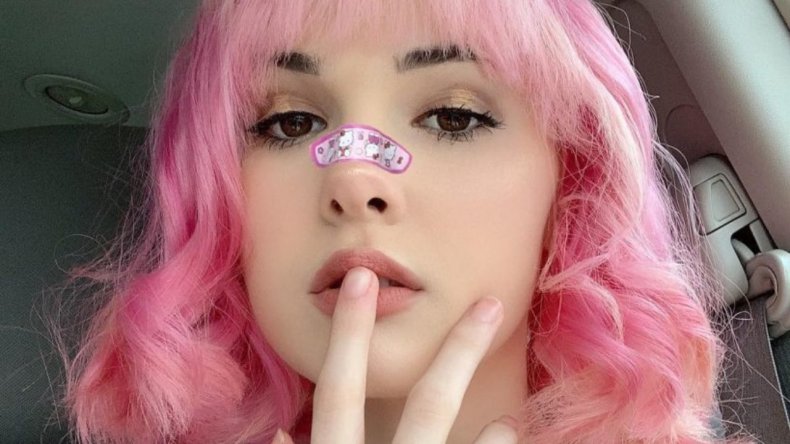 Clark, 21, reportedly called police on himself, according to Lt. Bryan Coromato. When he was discovered in his car in Utica, Clark reportedly slit his own throat and posted pictures of his bleeding neck on Instagram as well.
Devins, who was a popular "egirl" on Tik Tok, was was found dead outside the SUV. Clark was rushed to the hospital, where he underwent surgery. The two reportedly met online, and had been seeing each other for about two months before the night of the concert, by Canadian musician Nicole Dollenganger.
Bianca's sister, Olivia Devins, later called Clark a "close family friend."
According to authorities, Devins and Clark got into an argument at the show and drove to Utica, where Clark allegedly pulled over and killed her. It's believed he then posted images of her cut throat with the caption, "I am sorry Bianca." The photos wound up on Instagram, the gaming website Discord and 4chan, where Bianca was also reportedly active.
The post was taken down from Instagram by Monday morning and Clark's account @yesjuliet was removed. According to co-ed.com, the bio for his @yesjuliet read "10/06/1997 – 7/14/19. Just know that I feel no pain now."
He also allegedly posted a photo on a Discord server, with the caption, "Sorry f**kers, you're gonna have to find someone else to orbit."
A Discord spokesperson told Rolling Stone the site was working closely with law enforcement: "We are shocked and deeply saddened by this terrible situation... our hearts go out to Bianca's family and loved ones."
Olivia Devins posted a tribute to her sister on Instagram.
"You were the best sister anyone could've ever asked for. Thank you for always being there for me. Thank you for being the best sister I could ever imagine. Thank you for always protecting me and sticking up for me. I am going to do this for you. Every day I'm going to do my best and I'm going to get through this thing called life and do it all for you. Rest easy, I love you so much forever and always."
On Twitter, the hashtag #RIPBianca is trending, with more than 97,000 posts using it. Some users are expressing griefs while others are criticizing those that shared images of Bianca as well as the media's coverage of her death.
The number of female homicide victims grew more than 20 percent from 2015 to 2016,
The number of women who were victims of homicide in the United States grew by 21 percent in 2016 compared to the previous year, according to a report from Security.org released in December. 12.2 out of every 100,000 women were victims of homicide, the highest level since 2007.
Male homicide victims increased by 6.5 percent over the same period.