Instagram Can't Stop #Bianca Murder Photos, So Users Are Tagging Pink Clouds To Help
If you've seen a flood of pink clouds on your Instagram feed, you aren't alone. There's a somber reason why. Instagram users are reposting a photo of the dreamy clouds with the hashtags #Bianca #RIPBianca and #RIPBiancaDevins in order to flood out the murder photos of Bianca Devins, a 17-year-old influencer killed this past week.
Instagram has not yet removed images of Devins' body after she was murdered, as originally posted by Brandon Andrew Clark, a 21-year-old who was said to be dating Devins, according to the New York Post. He uploaded a photo of Devins' body with her throat slit with only a caption: "Sorry."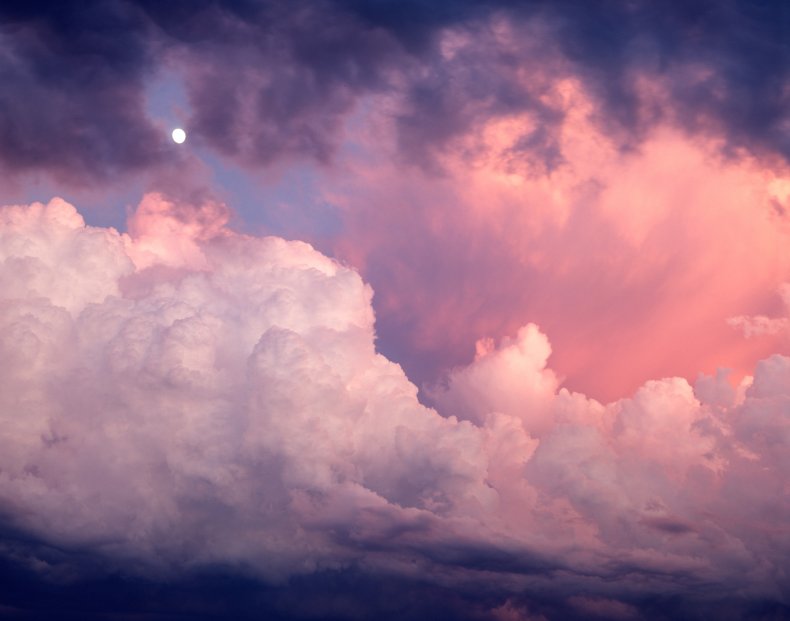 Because Instagram has not removed the image, and it's since been reposted hundreds of times by other users, fans of Devins and other Instagram users are attempting to spread positivity by sharing the cloud along with the hashtag #RIPBianca out of respect for the teen. This also helps keep the gruesome photos of her body from gaining a larger reach.
One user, @hm_teen_mental_health, shared the cloud photo with a message about respecting Devins and all who have passed. "Recently, a young girl named Bianca Devins has passed away," the user wrote in the photo caption. "Her death should not be used for clout or be posted as a joke. Don't upload the photos or the video. It's cruel. Spread positivity instead. Rest easy, Bianca."
A Facebook spokesperson responded to the spreading of Devins devastating photo in a statement to Newsweek. Facebook is the owner of Instagram. "Our thoughts go out to those affected by this tragic event. We are taking every measure to remove this content from our platforms," the spokesperson wrote.
Some users, instead of sharing the pink clouds on their Instagram feed, have changed their profile photo to the image in order to show support for the late Instagrammer.
It seems even without the clouds, Instagram followers of Devins have begun to change the tune of each hashtag, which, even with Instagram's efforts, still shows some copies of the gruesome photo. If you search the hashtags, you will likely find positive images of Devins along with heartfelt comments from those who supported her.
Clark has not been convicted of the crime. He took a photo of himself lying with Devins' body, which cops found, and also called the police on himself after the murder. Clark and Devins' had attended a concert earlier in the evening. When police arrived to arrest Clark, he slit his throat with a knife. He underwent emergency surgery and has been charged with second-degree murder for Devins' death.
This article has been updated to include Facebook's statement.