85 Percent of Republicans Say Facebook, Twitter Censor Conservative Political Opinions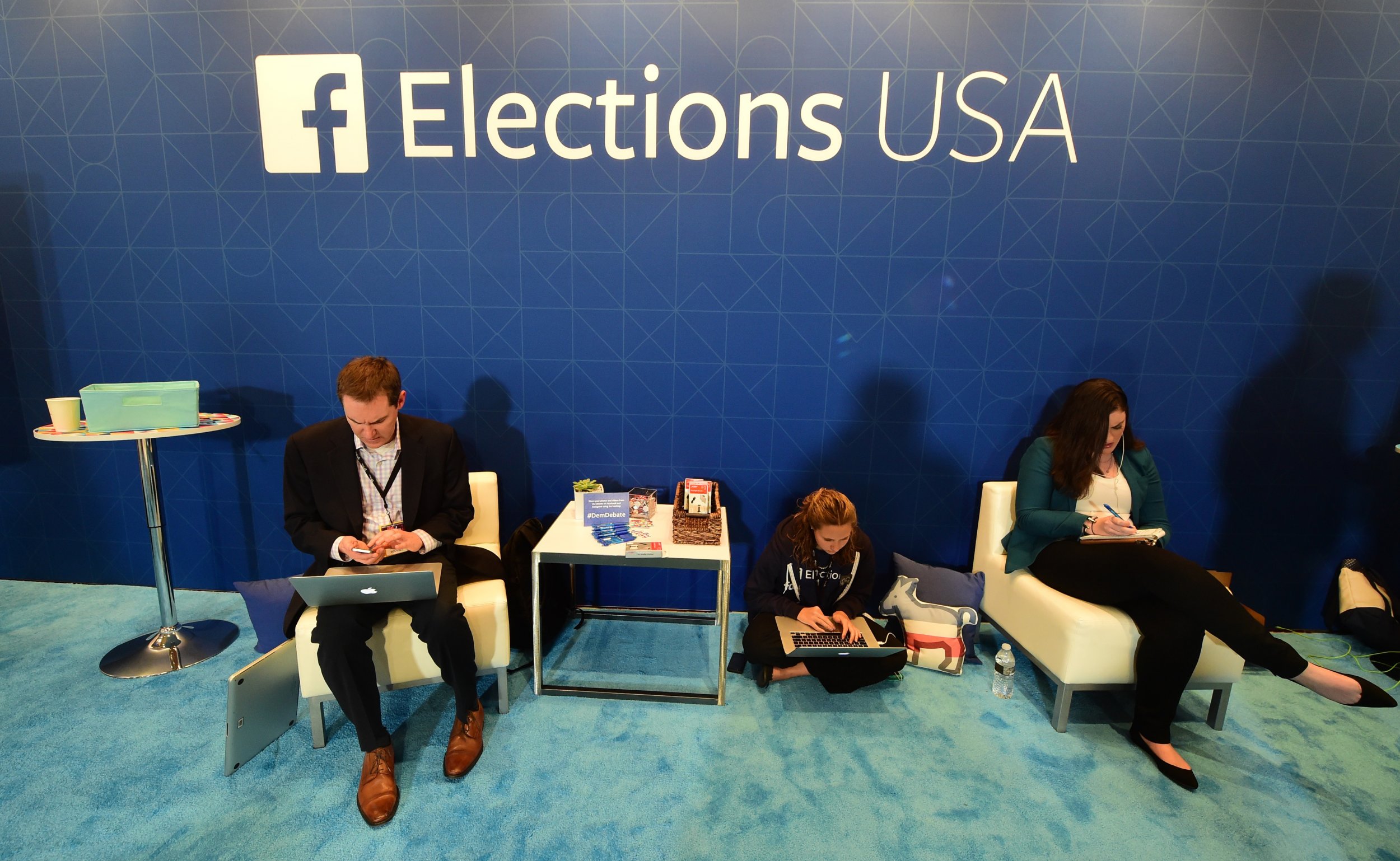 An overwhelming majority of politically right-wing Americans say Silicon Valley technology companies are censoring their conservative views. But majorities of both Democrats and Republicans think social media companies routinely suppress both liberal and conservative viewpoints.
Nearly three-quarters of all U.S. adults (74 percent) say tech companies have had a more positive impact on their lives than negative. Partisan rifts emerge when political impact is questioned, with 72 percent of Americans on either side of the aisle saying they think it is likely that social media companies "intentionally censor political viewpoints that those companies find objectionable," according to a Pew Research Center survey released Thursday. Overall, 43 percent of American respondents said they think major tech companies support liberal views over those of conservatives.
The Pew survey conducted between May 29 and June 11 of this year found an overwhelming majority, 85 percent, of Republican or Republican-leaning U.S. adults think it is likely that social media websites purge political content. More than half of those, 54 percent, said it is "very likely" tech companies censor political viewpoints. And nearly two-thirds (64 percent) of Republicans think Silicon Valley supports liberal views over conservatives.
Forty-three percent of Americans surveyed said they think major tech companies support the views of liberals and conservatives on equal ground. More than half of Americans who self-identified having affiliations from either party said they think one political side is favored more than the other, though responses skewed heavily toward a supposed "liberal bias."
Only 11 percent of Pew respondents said they support the view that tech companies support conservative views over those of liberals. But 62 percent of Democrats said they believe social media companies intentionally censor any and all viewpoints with which they have a disagreement. For nearly the past two-and-a-half years, Facebook has been embroiled in controversy over whether the company's employees have proactively been involved in partisan tampering. A 2016 report from Gizmodo's Michael Nuñez unearthed a "trending news" curator who alleged that the company "routinely suppressed" conservative news. But Facebook and several other members of the trending team rejected the notion that its employees played any role in political bias. The Washington Post reported this week that Twitter and Facebook were holding secret meetings with Trump aides and conservative leaders to abate censorship fears.
Columbia Journalism Review's Matthew Ingram mused this week on whether allegations of so-called right-wing bias were pushing companies like Facebook and Twitter to embrace far-right, extreme political groups.
Outside of politics, the Pew Research Center survey found that a majority (58 percent) of tech companies support the views of men and women equally. While one-third of respondents said they think men's views were supported by Silicon Valley employees, only 8 percent said they think women are supported equally by tech companies.