Bible: Explorers Claim They've Discovered Noah's Ark From Book of Genesis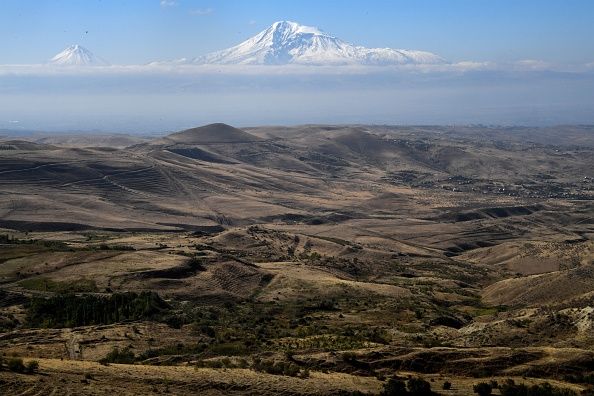 More than 100 international researchers recently convened for a three-day symposium to discuss new evidence that the Biblical ark from the book of Genesis made landfall at Mount Ararat in Turkey, according to the Nation. One "ark hunter" in particular believes he's found the ark's final resting place.
"The result of my findings will be published in books, publications and journals, but at this point it is too early to know what we are going to find," Raul Esperante of the Geoscience Research Institute said, according to the Nation. "Once the scientific community knows about the existence of Noah's Ark in Mount Ararat, we can make it available to the general public."
In 2010, evangelical Chinese and Turkish researchers claimed to have found wooden remnants from an "ark-like" structure around 13,000 feet up Agri Mountain, the highest peak in Turkey, according to the Nation. They said that carbon dating had revealed the wood to be around 4,800 years old, which conceivably places it in the same historical period as when the flood was said to have occurred. Esperante asked for funds to be able to continue that work, according to the Nation.
The book of Genesis records that the ark came to rest in the mountains of Ararat, which corresponds to Agri, after riding out the great flood for 150 days.
"There have been, from the 19th century through the present, many claims that Noah's Ark has been discovered around Mount Ararat," Brent Landau, a biblical scholar at the University of Texas at Austin who was not affiliated with the recent work, told Newsweek over email. "But these claims have almost always been made by biblical literalists, who believe that the Bible is 100 percent true, so they are certainly not conducting their investigations from a neutral scientific perspective."
The Geoscience Research Institute isn't an impartial entity; it's sponsored by the Seventh-Day Adventist church. Esperante hadn't responded to a request for comment as of publication time.
The existence of the great flood itself is highly contested for obvious reasons, but there's evidence accepted by both religious and secular scientists (including Landau) that such an event could have occurred, even if the timeline differs a bit from what appears in Genesis. Still, a great many people who go searching for the ark itself seem to find it, and the evidence doesn't usually get much traction. The 2010 discovery was widely debunked as a hoax, according to outlets like NBC. At the time, the Christian Science Monitor also quoted an evangelical scientist (and former member of the research group behind the alleged discovery) as saying he had believed "proper analysis may show this to be a hoax." Still, Esperante and many like him think otherwise.
"All of the previous claims that Noah's Ark has been discovered have turned out to be outright hoaxes—with wooden beams or other artifacts planted there by the discoverers themselves—or natural rock formations that look somewhat like a giant boat," Landau wrote to Newsweek. "I am quite confident that this present claim will turn out to be more of the same."