Bible Museum Forced to Remove Fake Dead Sea Scrolls After Forgery Testing
A Bible museum has been forced to remove what it claimed were parts of the Dead Sea Scrolls after new tests discovered the fragments were likely forgeries.
The Museum of the Bible in Washington, D.C., had 16 fragments of what it believed to be the scrolls, which are ancient manuscripts of the Hebrew Bible discovered in the Qumran Caves on the West Bank between 1947 and 1956. Thousands of fragments were found—the remnants of larger manuscripts created between 408 B.C. and A.D. 318.
The museum, which was opened by billionaire evangelical Steve Green in 2017 at a cost of $500 million, decided to send five of its fragments for testing in Germany. The decision was made after biblical experts analyzed 13 fragments and suggested there was a "high probability" that at least some were modern forgeries.
When the results came back, curators discovered their artifacts showed "characteristics inconsistent with ancient origin," a press release from the museum said.
Jeffrey Kloha, the museum's chief curatorial officer, explained that although "we had hoped the testing would render different results, this is an opportunity to educate the public on the importance of verifying the authenticity of rare biblical artifacts, the elaborate testing process undertaken and our commitment to transparency.
"As an educational institution entrusted with cultural heritage, the museum upholds and adheres to all museum and ethical guidelines on collection care, research and display," Kloha added.
Concerns about the authenticity of the scroll artifacts had been raised before the museum even opened. In 2017, CNN suggested they could be part of a fraudulent industry in which fake Dead Sea Scroll fragments are sold to rich evangelicals at astronomical prices.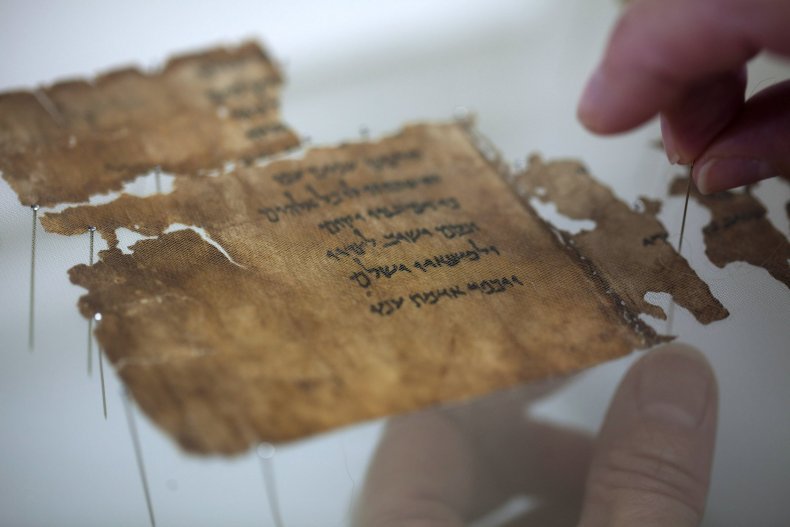 Arstein Justnes, a professor of biblical studies at the University of Agder in Norway, told CNN more than 70 such fragments have come up for sale since 2002, around 90 percent of which are fake.
The Oklahoma-based Green family, famous for their Hobby Lobby chain of craft stores, never said how much they paid for the fake fragments, but other U.S. evangelicals have paid millions of dollars for similar supposed artifacts.
The Green family has had its share of controversy. In 2017, Hobby Lobby had to pay a $3 million fine after being accused of smuggling thousands of historic artifacts out of Iraq.
The family is also known for its battles with President Barack Obama over including contraceptive measures in company health care plans. The Greens cited religious freedom as a reason to oppose the Obama administration's position.