Bice Curiger Directs the Venice Biennale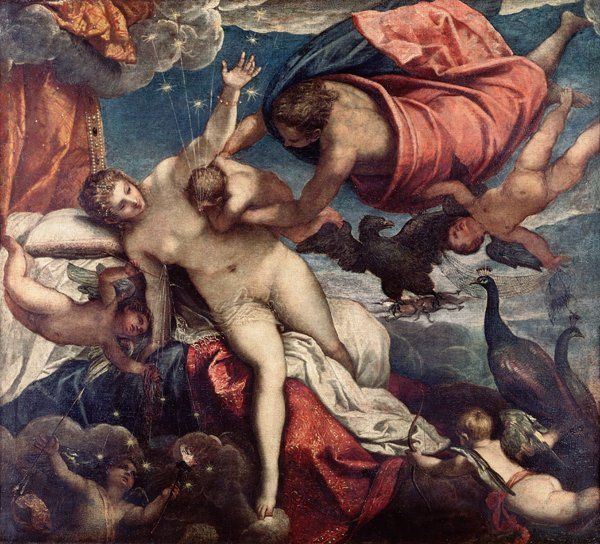 When the crowds throng the June 4 opening of the 54th Venice Biennale, the world's most important survey of cutting-edge art, they will get a surprise. The expected videos, installations, and performance pieces will be joined by three 400-year-old canvases by the great Venetian master Jacopo Tintoretto, with their flashing light, frantic paint, and space that never sits still. The art world's eyes may blink at the challenge.
"It's an experiment," says Bice Curiger, the 62-year-old Swiss curator invited to direct this latest Biennale."I put the paintings up there, but I don't really know 100 percent what's going to happen."
Mixing old and new reflects what we need from art right now. Curiger has titled her show ILLUMInations, because she sees art as spreading light in a globalized world. But it's not the missionary light of politics other exhibitions have touted. It's the subtler illumination that great art—like Tintoretto's—has always shed but that maybe we've lost track of. "I don't think art is a very powerful instrument to change the world," says Curiger. "But it can make you rethink certain things. It can break your conventions."
Since the late 1960s, the best artists have been eager to break out of the picture frame, the tasteful gallery, and the white-wine opening, and hit society's gut. We've had decades of such anti-art, and some has been great, but Curiger says that we've now reached "a good moment to defend art from within."
Luckily, this is not the latest call for Lost Humanist Values and the Techniques of the Old Masters. Curiger's roster ranges from the light installations of James Turrell to the video magic of Omer Fast, with its political edge. She says such truly new art helps us shape culture in intelligent ways. But, from our place at the tail end of tradition, we can see that the best work, whether using oil paints or naked performers, has done its culture shaping by challenging how we see and think. I'm hoping this Biennale will provoke contemporary art into being as tough-minded and mind-blowing—as political, in the deepest sense—as a Tintoretto canvas.
Find more coverage from the Venice Biennale on thedailybeast.com.