Biden 11th Most Popular President While Trump Ranks No. 20: Poll
The results of a recent poll asking American's to rate United States presidents according to their opinion show current President Joe Biden in 11th place and former President Donald Trump in 20th.
The American division of YouGov, an international research and analytics firm, conducted a survey among 3000 adult U.S. citizens over one week in mid-July, asking for their personal opinions on all 45 U.S. presidents to ever serve (note that Grover Cleveland served two non-consecutive terms).
Those surveyed were given a list of presidents in the order in which they were in office, with the instructions, "For each of the following US presidents, please say whether you have a favorable or unfavorable opinion of them. If you have not heard of that president, please tick the 'have not heard of' option."
More standout results included Abraham Lincoln finishing first as the most beloved U.S. president, Richard Nixon finishing last, as the least loved president. Chester A. Arthur was declared the most forgotten president in the poll.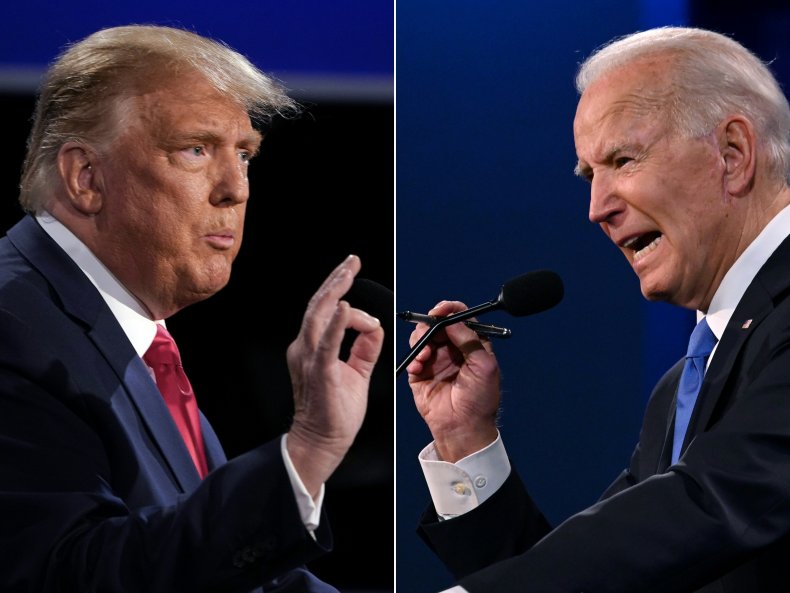 Ten presidents received a "very favorable" or "somewhat favorable" ranking with a majority of respondents: Lincoln, John F. Kennedy, George Washington, Theodore Roosevelt, Thomas Jefferson, Dwight D. Eisenhower, Franklin D. Roosevelt, Barack Obama, Ronald Regan and Harry S. Truman. Biden scored a 47 percent favorability rating at 11th place.
Only two U.S. presidents ended up scoring a majority of "somewhat unfavorable" or "very unfavorable" responses: Richard Nixon at 56 percent and Donald Trump at 54 percent unfavorable.
Looking at the survey results along political party lines shows little departure from party allegiance, although most participants seemed to love Lincoln. Democrats' top five in popularity included Obama, Biden, Kennedy, Lincoln and Franklin D. Roosevelt. Republicans' top five were Lincoln, Reagan, Washington, Trump and Jefferson.
Democrats' least favorites included Arthur, Franklin Pierce, John Tyler, Millard Filmore and Trump. Republicans' picks for most unpopular president were Martin Van Buren, Arthur, James Buchanan, Obama and Biden.
Many public polls ranking presidents' approval ratings include criteria about job performance. The YouGov America poll, however, only asks respondents to consider their personal opinions.
A January 2021 Gallup poll asked Americans how they thought recent presidents "would go down in history," in what could be thought of as an approach that simultaneously questions personal opinion and opinion on job performance.
Among U.S. adults, 47 percent believed Trump will "go down in history" as a "poor" president, while 9 percent believed he would be remembered as "outstanding."
Newsweek reached out to both the Biden administration and the Trump offices for their reactions but did not hear back in time for publication.