Biden Admin Buys 1.7 Million More Monoclonal Antibody Doses as Supplies Dwindle
The Biden administration has purchased more than 1.7 million monoclonal antibody treatments, a move that could help alleviate strains on supplies and ensure access to the treatment in the future.
Late Tuesday, Regeneron announced the company has signed an agreement with the U.S. government for the purchase of 1.4 million doses of its monoclonal antibody treatment. The next morning, Eli Lilly announced it will supply the U.S. with 388,000 doses of etesevimab to complement doses of bamlanivimab the U.S. government already purchased with the intention that the two COVID-19 treatments be taken in conjunction.
Monoclonal antibodies are being administered under an Emergency Use Authorization because they've shown promising signs of helping prevent people with COVID-19 from needing to be hospitalized. They've only been approved for people who are considered at high risk for developing serious illness, but that includes a broad swath of people and states with low vaccination rates have seen a significant increase in demand as cases surge.
The U.S. government saw a 20-fold increase in orders of monoclonal antibody treatments since mid-July with 70 percent of orders coming from just seven states.
"Given this reality, we must work to ensure our supply of these life-saving therapies remains available for all states and territories, not just some," a spokesperson for the Department of Health and Human Services told Newsweek.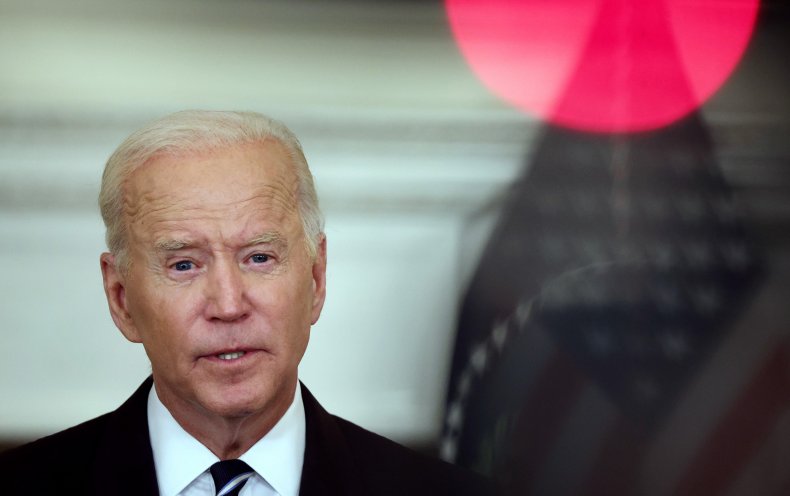 To ensure patients across the country had access to the treatment, including those who have not yet contracted COVID-19, the Department of Health and Human Services (HHS) set limits on the amount that could be ordered. Those limits prompted criticism from Alabama doctors, who raised concerns about the impact the limitation could have on the state's health care systems.
With one of the lowest vaccination rates in the country, Alabama's hospitals are overwhelmed and don't have the capacity to care for every patient, COVID or otherwise, that is seeking care. A recent obituary for an Alabama man noted that his local hospital had to call 43 hospitals in three states before they were able to locate an available cardiac ICU bed.
"In honor of Ray, please get vaccinated if you have not, in an effort to free up resources for non COVID related emergencies," the obituary said. "He would not want any other family to go through what his did."
Dr. Aruna Arora, president of the Medical Association of the State of Alabama, noted the tremendous strain Alabama's hospitals are facing and called on the federal government to expand treatments, not limit them.
With the securing of additional supplies, the HHS is better positioning itself to be able to fulfill orders while limiting the risk that the U.S. finds itself with far too many cases and far too few treatments. However, there's no exact timeframe for when the temporary limitation on ordering could be lifted.
Along with increasing supplies, the government's purchase of additional doses of monoclonal antibody treatments helps ensure they're not cost-prohibitive to patients. Since the government purchased the doses, they're being provided to people in the United States free of charge. It's unclear how much the treatment could cost patients if it were to move to a commercial model, but Regeneron's treatment costs the government $2,100 per dose.
Regeneron's agreement with the U.S. requires them to deliver 1.4 million doses by January 31, 2022 and Eli Lilly is expected to ship 200,000 doses in the third quarter of 2021. The remainder is expected to ship in the fourth quarter.
"They're being used by the hundreds of thousands across the country," Alexandra Bowie, a spokesperson for Regeneron, told Newsweek. "Demand has increased dramatically, probably due to the Delta variant."