Biden Admin Is Prosecuting People for Having Classified Documents at Home
The Department of Justice (DOJ) has prosecuted at least two former federal employees for unlawfully retaining classified documents since President Joe Biden took office two years ago.
Federal prosecutors have charged an ex-FBI analyst and retired Air Force lieutenant colonel in two different cases after sensitive government materials were discovered at their respective homes.
On Monday, the Daily Beast reported that Robert Birchum, who served in the Air Force for more than three decades and held top-secret clearance, is set to plead guilty to one count of unlawful retention of national defense information during next month's scheduled plea hearing.
The latest development comes on the heels of several DOJ investigations that have recently been launched into the discovery of classified materials discovered in the possession of President Joe Biden, former President Donald Trump and former Vice President Mike Pence, who have all allegedly retained documents after leaving the White House that they were not supposed to. The Biden-related records were from his time as vice president under the Obama administration.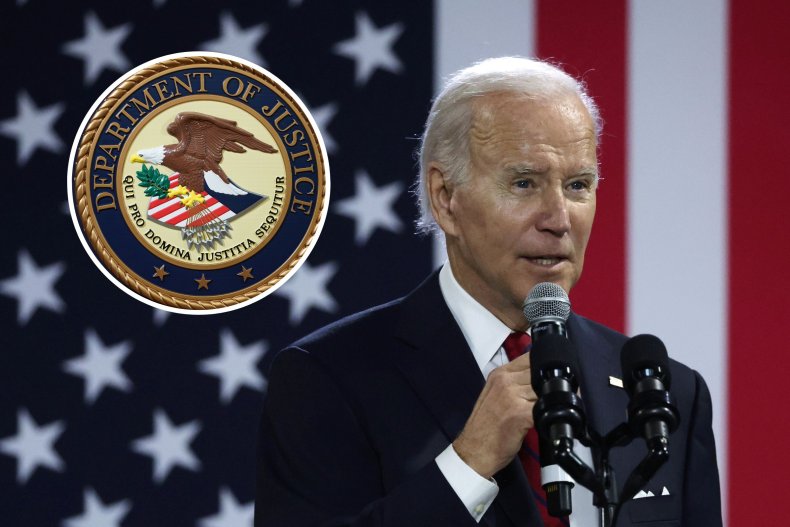 The DOJ began investigating Birchum in January 2017 when Trump was still in the White House after the Air Force's Office of Special Investigations received information that Birchum had been storing classified information on a thumb drive at his home in Tampa, Florida.
A search of his home on January 24, 2017, found 135 files with classified markings on the drive. Additional searches turned up more than 75 pages of paper documents and more than 100 other files.
Prosecutors who accused Birchum of "abuse[ing] a position of public trust," said some of those materials included Department of Defense locations and detailed explanations of the Air Force's vulnerabilities, according to court filings obtained by the Beast.
Last October, Kendra Kingsbury, who worked as an intelligence analyst for the FBI for over a decade, pleaded guilty to two counts of unlawfully retaining documents related to the national defense in federal court. The U.S. Attorney's Office for the Western District of Missouri said that Kingsbury improperly removed and kept 386 classified documents at her home in Kansas City—up until she was removed from her position on December 15, 2017.
In a press release publicizing Kingsbury's indictment, the Department of Justice warned of the significant danger that "insider threats" pose to national security, saying that her actions are "a betrayal of trust not only to the FBI but also the American people."
The charge of unauthorized possession of documents relating to the national defense carries up to 10 years in prison and potential fines.
One of the key things under consideration by prosecutors investigating the possession of classified documents is intent. Charges can only be brought if the DOJ finds that an individual has "willfully" retained those records and then "fails to deliver it on demand."
Legal analysts have tried to separate Biden and Pence's situations from Trump's, pointing to the fact that the former handed over the documents to the National Archives and DOJ promptly after discovery. The August 8 FBI raid of Trump's Mar-a-Lago home—which turned up 33 boxes of documents—came several months after Trump's lawyers provided a sworn certification that all government records had been returned.
Newsweek reached out to the Department of Justice for comment.