President Joe Biden's administration signaled a policy change on Wednesday, as James McHenry, the Trump administration's director of the Executive Office for Immigration Review (EOIR), is being replaced on an acting basis by Jean King, the Justice Department said, according to a Politico report.
"This is an essential step that President Biden has taken to remove McHenry from leadership of the immigration courts," Greg Chen, senior director of government relations at the American Immigration Lawyers Association, told Newsweek.
Replacing McHenry at EOIR indicates that Biden's administration will change the policy direction in the nation's immigration courts. Biden has been public about how his immigration agenda is a major shift from Trump administration policies. Biden has supported legalization of undocumented immigrants and also wants to expand refugee resettlement.
Chen said that the EOIR director was "somebody who has ushered in such forceful changes that were consistent with President Trump's immigration vision to turn the course into conveyor belts for deportation. Removing McHenry will enable President Biden to make the courts more fair, more liable and impartial in their decisions."
The EOIR, a subagency of the Justice Department, interprets and administers federal immigration laws through immigration court proceedings, appellate reviews and administrative hearings, according to the department's website.
Named the EOIR's acting chief in 2017, McHenry was appointed permanent director the next year. He led a number of initiatives that many immigration advocates criticized, such as his efforts to urge immigration judges to close cases on a much quicker timeline, as well as attempting to limit asylum standards. Several immigration judges who oversaw asylum cases decided to resign or retire while working under McHenry.
During his time as Trump's EOIR director, McHenry's office, along with the Department of Homeland Security, implemented numerous policies focused on preventing immigrants from crossing the border from Mexico into the U.S. One program sent thousands of migrants, many of whom were from Central America, to Mexico to await their court hearings.
McHenry is also a close ally of former Attorney General Jeff Sessions and was serving as the EOIR director during the "zero-tolerance" policy, which separated thousands of children from their families at the U.S.-Mexico border.
"James McHenry during his almost four years in leadership at the Executive Office for Immigration Review has been the architect of massive changes to immigration courts that have politicized them, tarnished their credibility and impartiality and converted the courts into conveyor belts for rapid deportation," Chen told Newsweek.
He continued, "The decision to have him be shipped out of his position as the director is an important first step to restoring the courts to be fair and impartial in immigration court cases."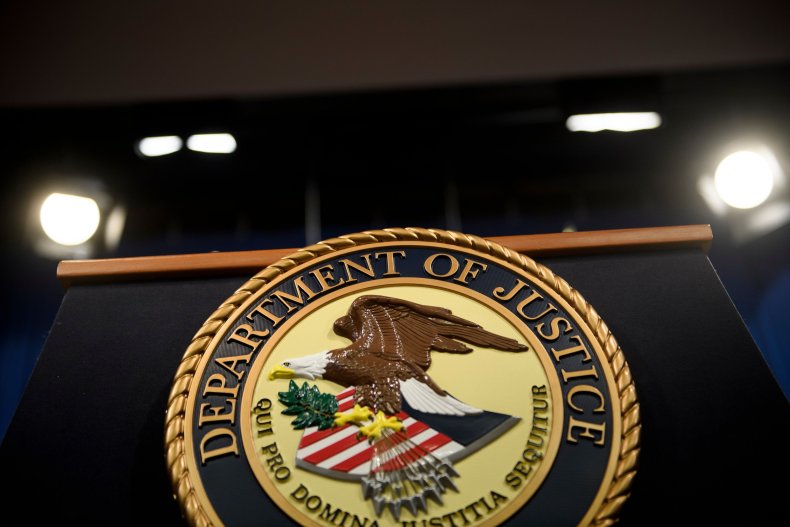 King, McHenry's replacement, is a former EOIR general counsel and currently serves as the office's chief administrative law judge.
"I believe EOIR has reestablished itself as the preeminent administrative adjudicatory agency in the United States, and because of the foundation you have built, I expect it to remain so for many years to come," McHenry wrote in an email to employees, which was obtained by BuzzFeed News.
Newsweek reached out to the Department of Justice and the White House for comment but did not receive a response in time for publication.