Biden Admin Unveils New Rule to Speed Up Processing at U.S.-Mexico Border
The Biden administration on Thursday announced a change geared to speed the processing of asylum applications.
The Department of Homeland Security (DHS) and the Department of Justice (DOJ) released a joint statement announcing a new rule in the U.S. Citizenship and Immigration Services' (USCIS) processing procedure.
The rule will allow asylum officers to consider applications of those who face expedited removal from the U.S. If the affected person fears persecution if returned to their home country, then they will be allowed to remain in the United States after being screened. Under the rule, the DHS and DOJ said the review process could be shortened from years to months.
The rule cuts out the middle man of U.S. immigration judges, who typically decide who can remain in contention for asylum. The rule was able to move forward due to the USCIS being a part of the larger DHS.
"The current system for handling asylum claims at our borders has long needed repair," DHS Secretary Alejandro Mayorkas said. "Through this rule, we are building a more functional and sensible asylum system to ensure that individuals who are eligible will receive protection more swiftly, while those who are not eligible will be rapidly removed. We will process claims for asylum or other humanitarian protection in a timely and efficient manner while ensuring due process."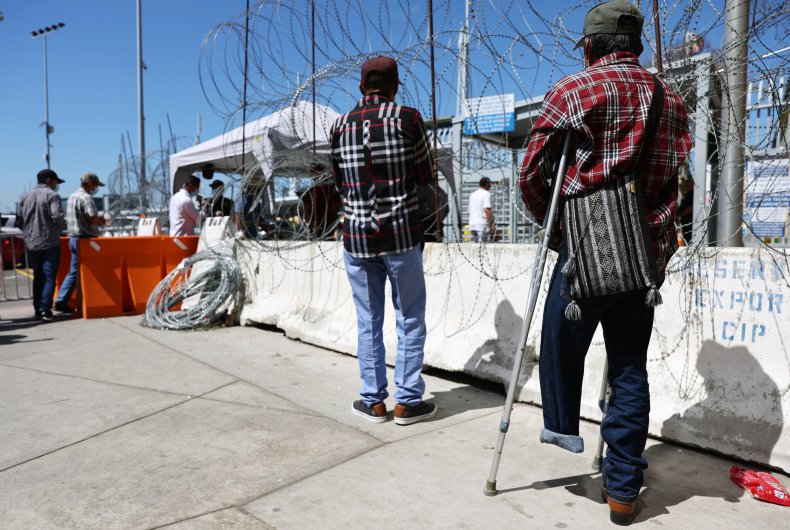 The new rule gained the approval of U.S. Attorney General Merrick Garland.
"This rule advances our efforts to ensure that asylum claims are processed fairly, expeditiously, and consistent with due process," Garland said in a statement.
"It will help reduce the burden on our immigration courts, protect the rights of those fleeing persecution and violence, and enable immigration judges to issue removal orders when appropriate. We look forward to receiving additional input from stakeholders and the public on this important rule."
The rule comes amid an administration official saying the U.S. would accept up to 100,000 Ukrainian refugees with "the full range of legal pathways to the United States."
The move also drew accusations of double standards regarding Haitian migrants who are seeking asylum for similar reasons. In September of 2021, the U.S. deported record numbers of Haitian refugees seeking assistance after the assassination of President Jovenel Moïse and a 7.2 magnitude earthquake.
"The U.S. can't claim to be a global safe haven for the oppressed & persecuted if we turn away refugees seeking safety because of where they're from," Michigan Representative Andy Levin said in a Twitter post.
"Deporting Haitian refugees—and other Black + Brown immigrants—and upholding Title 42 is an appalling policy that @POTUS must stop."
Update 3/24/22, 5:24 p.m. ET: This story has been updated with background information.