Biden Administration Has Achieved Nearly 50% of COVID Vaccination Goal, Data Shows
President Joe Biden's administration has nearly reached half of its goal to administer 100 million COVID-19 vaccine doses during his first 100 days in office, according to new data.
The data, which was released by the Brown University School of Public Health, shows that approximately 49,555,542 COVID-19 vaccinations have been administered, which equates to 49.6 percent of Biden's goal, as he has spent slightly over a month in office.
The tracker also shows that there were also roughly 16,525,257 vaccine doses administered prior to January 21, indicating a total number of 66,080,799 doses administered since states began inoculating individuals.
While the tracker from Brown University shows more than 66 million vaccine doses being administered, a separate tracker from the Centers for Disease Control and Prevention (CDC) shows a slightly smaller number, with 64,177,474 doses administered.
As the tracker shows, Biden's administration is on track to achieve the goal of vaccinating 100 million Americans during his first 100 days in office.
The updated data comes as Biden continues to take additional steps to ensure that his goal is reached, despite recent shipping delays in several states caused by winter weather.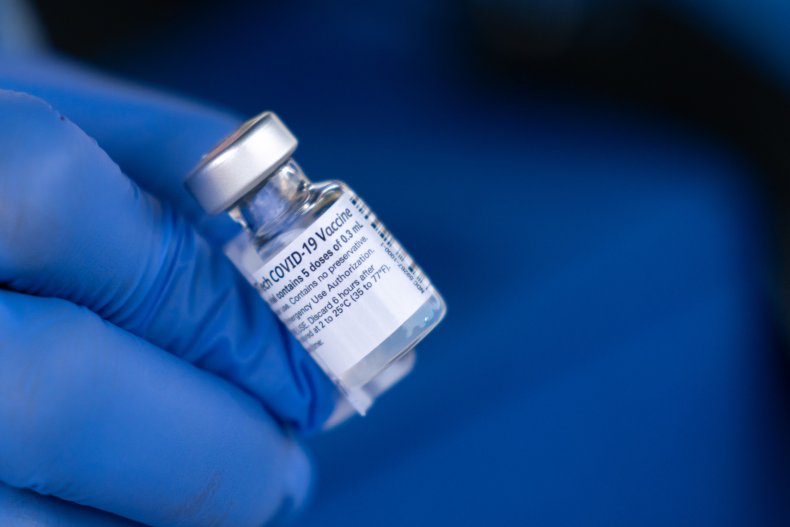 Amid the extreme weather conditions, the CDC announced that the federal government was "projecting widespread delays in COVID-19 vaccine shipments and deliveries over the next few days."
During a press briefing last week, White House senior adviser Andy Slavitt said that the severe weather conditions caused a backlog of about 6 million vaccine doses, but suggested that these delayed doses could be delivered this week.
"We anticipate that all the backlog doses will be delivered within the next week, with most being delivered within the next several days," Slavitt said during a press briefing on February 19.
On Sunday, White House press secretary Jen Psaki also spoke about the backlogged vaccine doses but noted that they were able to deliver around 2 million doses.
"We've been able to get about 2 million of those 6 million doses out. We expect to rapidly catch up this week, fill that backlog, make sure they're out to communities and also meet our deadlines and our timelines of the doses that are due to go out this upcoming week," Psaki said while appearing on ABC news' This Week.
Dr. Anthony Fauci, the nation's leading infectious disease expert and Biden's chief medical adviser echoed Psaki's comments during an interview with NBC News, saying "Obviously, it is a setback because you'd like to see the steady flow of vaccine, getting out there to get into people's arms, but we can play pretty good catch-up."
"When you just, you know, put your foot to the accelerator and really push, we'll get it up to where we need to be by the middle of the week," Fauci added during the interview.
Newsweek reached out to the White House for comment but did not receive a response in time for publication.