Biden Administration Hopes Troops From Mexico, Guatemala, and Honduras Can Stop Migrant Surge
White House officials said Monday agreements have been reached to bolster troop support in three Central American countries in the hope of discouraging the flow of migrants into the U.S.
The agreements, details of which White House Press Secretary Jen Psaki confirmed during a Monday news conference, represent the latest attempts by President Joe Biden's administration to mitigate the influx of migrants trying to enter the country through the U.S.-Mexico border.
Mexico, Guatemala and Honduras each agreed to heighten troop presence along their borders as part of the agreements, Psaki told reporters. Mexico will keep 10,000 troops along its southern border, which Psaki said could lead to double the daily number of encounters between migrants and Mexican authorities. In Guatemala, 1,500 military and police officials will patrol the country's border with Honduras, and Honduras committed 7,000 military and police officials to the cause, Psaki said.
"The objective is to make it more difficult to make the journey, and make crossing the borders more difficult," Psaki told reporters.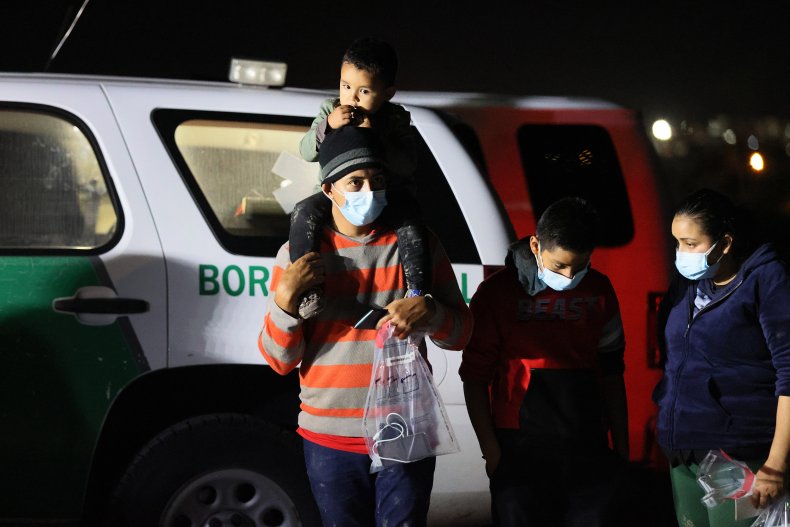 When asked about the potential implications of introducing additional law enforcement along migrant routes that are frequented by children and families, Psaki pointed to the threats many migrants face while traveling to the U.S. and suggested additional law enforcement personnel could dissuade some from making that journey.
"We worked with them to increase law enforcement at the border to deter the travel, which is a treacherous journey where many lose their lives," Psaki said.
According to recent data from the U.S. Customs and Border Protection (CBP), the number of encounters between CBP officials and migrants trying to cross the U.S.-Mexico border exceeded 172,000 in March, which CBP said was a 71% increase over the previous month. Nearly 19,000 of the migrants border officials encountered in March were unaccompanied children, the CBP added.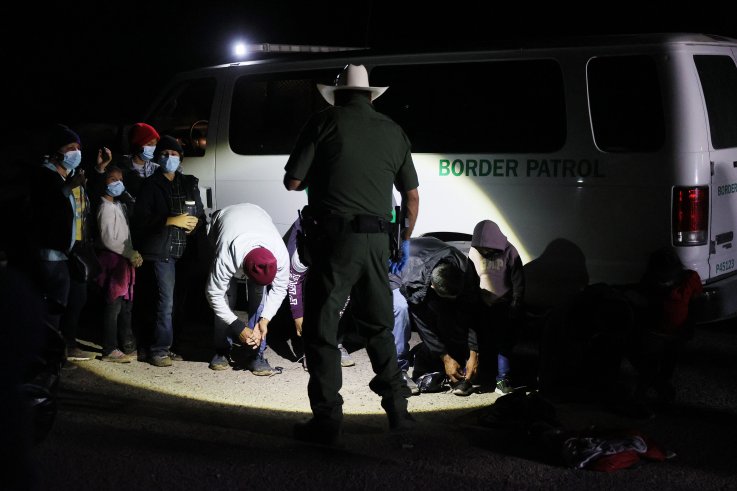 A group of migrants is processed by U.S. Border Patrol agents after arriving from Mexico on March 30, 2021 in Roma, Texas. The group, made up of individuals from mostly Central American countries, turned themselves into the Border Patrol after smugglers brought them across the Rio Grande.
Joe Raedle/Getty Images
Though Biden publicly discouraged migrants from traveling to the U.S. in the wake of his January inauguration, he struck a friendlier tone toward immigrants during his presidential campaign than former President Donald Trump, which many took as a signal that Biden would be more welcoming once he took office. That perception and his termination of Trump's "Remain in Mexico" policy have contributed to record-high numbers of migrants attempting to cross the U.S.-Mexico border in recent weeks.
Families and unaccompanied minors make up a significant chunk of the new migrants striving for entrance to the U.S., which is one reason some immigration advocates are concerned about the new agreements with Mexico, Guatemala and Honduras.
Daniella Burgi-Palomino, the co-director of the nonprofit Latin America Working Group, pointed to the rights qualifying migrants have when they are seeking asylum.
"We shouldn't be talking about troops stationed on a border to stop families and children from their right under international law to seek protection," Burgi-Palomino told Newsweek. "This is a militarized response to what, at the end of the day, is families and children who are in need of protection."
Burgi-Palomino told Newsweek her organization was encouraged by early steps the Biden administration took to revoke Trump's controversial policy, but she said more work needs to be done to support the asylum process.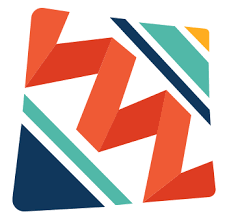 Logo of the Latin America Working Group, a not-for-profit organization based in Washington, D.C. that advocates for human rights, peace, and social, economic, and environmental justice.
lawg.org
"Instead of sending a message of 'don't come' to migrants or trying to stop migration, we think the first approach of restoring access to asylum needs to also consider expanding access to protection in the region," Burgi-Palomino said. "We'd really encourage the administration to continue moving forward in that way, and to stay away from enforcement-centric models."
Though Psaki told reporters the goal of bolstering law enforcement presence along migrants' journeys through Central America was to discourage migrants from making the dangerous trek to the U.S., Burgi-Palomino said migrants facing difficult situations in their home countries are unlikely to be discouraged and may instead push themselves into even more dangerous terrains in order to avoid those extra law enforcement personnel.
"The reality is that border enforcement agreements and these types of deterrence models really only lead to more migrant deaths and violence against migrants," Burgi-Palomino said. "When migrants are forced to evade immigration or law enforcement troops on the ground at borders, they go into more dangerous territory, and they are more exposed to organized crime and smugglers preying on them."