Biden Administration to Offer $500M in Grants for Electric School Buses
The Environmental Protection Agency (EPA) announced recently that it has allocated $500 million towards replacing school buses at districts and other operators around the country with zero-emission buses. It's the first round of funding that's part of the $5 billion that was marked for improving buses in President Biden's infrastructure legislation.
"This historic investment under President Biden's bipartisan infrastructure law will forever transform school bus fleets across the United States," EPA Administrator Michael Regan said in a press release. "These funding opportunities to replace older, heavily-polluting buses will result in healthier air for many of the 25 million American children who rely on school buses, many of whom live in overburdened and underserved communities. Today we take a major step toward a future where clean, zero-emissions school buses are the American standard."
The EPA will prioritize the replacement of buses in high-need local education agencies, tribal schools, and rural areas, keeping with Biden's pledge to direct at least 40 percent of resources to underserved communities.
To reach those underserved districts, the EPA will initiate outreach programs for those that don't have experience applying for federal grants or rebates. Winners of those rebates will be selected through a lottery system.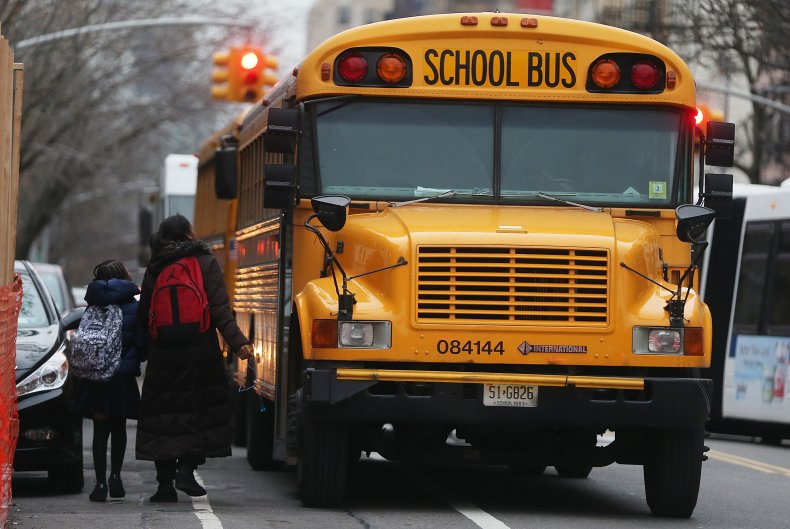 Part of the money awarded can be used to install electric vehicle charging stations in order to support those replacement buses.
The EPA says that zero-emission buses hold several advantages over the traditional diesel-powered models, mainly that they make for cleaner air and cost less to operate.
"Too many American children are forced to breathe dirty air on their commutes to and from school," Congressman Paul Tonko said in a release. This announcement is a major down payment on ensuring that our children and grandchildren can experience pollution-free rides."
According to the U.S. Department of Energy's Alternative Fuel Data Center, the average diesel-powered school bus gets 6.2 miles per gallon.
This is the first of several planned grant competitions. The application process for this one opened on May 20th and closes on August 19th.
The agency plans to open another grant contest later in the year. More competitions funded through the infrastructure bill will be run every year for the next five years.
Blue Bird Corporation, one of the largest school bus manufacturers in the country, currently offers the Vision electric bus. That comes with a 155-kilowatt-hour (kWh) battery that's good for 120 miles on a single charge.
Thomas Built Buses, another prominent name in the school bus space, sells the Saf-T-Liner C2 Jouley. With its 226-kWh battery, it can run 138 miles on a charge.