Biden Administration and Others Seeking Answers on Peng Shuai Disappearance
The White House said Friday that it was seeking answers on the disappearance of Chinese professional tennis player Peng Shuai, adding to the growing list of parties worried about her well-being.
Concerns about the 35-year-old's safety were raised after she wrote a blog post on November 2 that accused former Chinese vice premier Zhang Gaoli of sexually assaulting her three years earlier.
Peng has not been seen in public or made any posts on social media since the accusation was made. Chinese state-run media deleted her blog post and has reportedly censored all news about the incident in the country.
White House press secretary Jen Psaki said that President Joe Biden and his administration were "deeply concerned" about Peng's disappearance, and were fearful for her safety. She stated that China should provide the world with "independent, verifiable proof" of the tennis player's location and condition.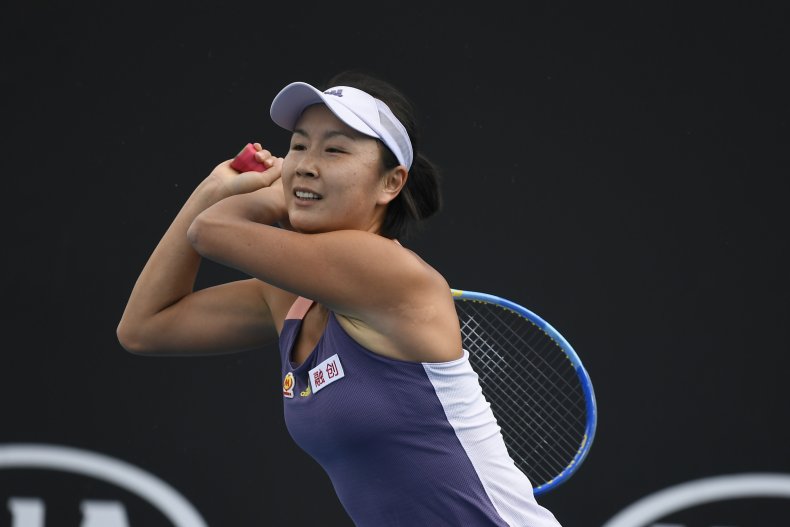 "[Any] report of sexual assault should be investigated and support a woman's ability to speak out and take accountability," Psaki added during a briefing in the White House press briefing room. "[The Biden administration will] continue to stand up for the freedom of speech and we know the PRC has zero-tolerance for criticism and a record of silencing those that speak out and we continue to condemn those practices."
Beyond the Biden administration, numerous high-profile tennis stars took to social media to express their worry about Peng, and the hashtag #WhereIsPengShuai continues to trend on Twitter.
The top-ranked female tennis player in the world, Naomi Osaka, tweeted that she was "in shock of the current situation" and that "censorship is never ok at any cost."
A former top-ten women's player, Julia Goerges, tweeted a similar sentiment. "I am deeply concerned about the ongoing situation involving Peng Shuai," she said. "We live in a world where victims should not be silenced & I stand with the entire tennis community in saying, we want answers!"
Peng has previously competed in three Olympic Games, and despite the worry of the White House and others, the International Olympic Committee (IOC) seems to believe that she is safe.
In a statement Thursday, the IOC said it had "seen the latest reports and are encouraged by assurances that [Peng] is safe."
This feeling, though, was not shared by the Woman's Tennis Association (WTA), and its chairman and CEO, Steve Simon, said that "the WTA and the rest of the world need independent and verifiable proof that she is safe."
In an alleged email sent from Peng to the WTA, she states that she is safe at home and that her allegation of sexual assault was a lie. The WTA, however, does not believe that this email was written by Peng, but rather by Chinese state media.
"I have a hard time believing that Peng Shuai actually wrote the email we received or believes what is being attributed to her," Simon said. "Peng Shuai must be allowed to speak freely, without coercion or intimidation from any source. Her allegation of sexual assault must be respected, investigated with full transparency and without censorship."
The WTA has threatened to pull out of tennis tournaments in China over the issue.
When reached for comment, the White House referred Newsweek to press secretary Psaki's statement.