The Biden administration has announced up to $1 billion in clean energy loans for a Nebraska company, marking the revival of an Obama-era program that gave loans to clean energy companies, most notably to Tesla and failed solar energy company Solyndra.
The announcement from the Department of Energy's Loan Programs Office credits last year's bipartisan infrastructure law that broadened the pool of companies that were eligible for the loans.
Up to $1 billion in loans has been guaranteed to Nebraska-based Monolith, which says it can use natural gas to create materials for multiple industries at a fraction of the previous environmental cost, according to The Associated Press.
The program was introduced to ramp up clean-energy capabilities in the U.S. under former President Barack Obama and allowed for the production of several wind and solar farms before faltering when a $500 million loan was made taxpayer responsibility after Solyndra went out of business, the AP reported.
It was later reported by The Washington Post that officials within the Obama administration tried to rush the loan's approval process so it could be announced before the 2009 groundbreaking at a Solyndra factory. The groundbreaking was set to be attended by then-Vice President Joe Biden.
The AP also reported that it's the department's first non-nuclear loan guarantee since 2016.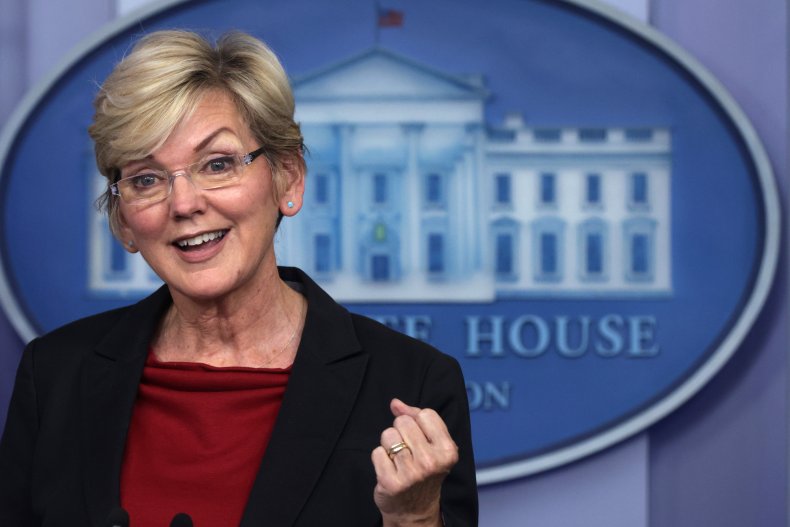 Jigar Shah, director of the program since last year, told the AP that while the most publicized loans were Tesla and Solyndra, the office currently manages about 30 loans totaling just over $30 billion. The office brings in $500 million in interest revenue on the loans each year, Shah said.
"We have a track record of our projects being winners," he told the AP. "And I know that we get a lot of press on the ones who don't succeed."
Shah said the program has seen about $1 billion in losses since 2011, amounting to about 3.3 percent of its investment, which Shah says is about equal to the rates of some of the top banks in the country.
Monolith says it uses a technology called methane pyrolysis to convert natural gas into hydrogen and "carbon black," a product used in tires and other rubber products, at a rate that reduces the production of greenhouse gases by 80 percent compared to the typical production methods, according to the AP.
"Advanced, clean production technology like Monolith's are the types of impactful projects that support not just sustainability, but economic growth and clean energy jobs for the American people," Energy Secretary Jennifer Granholm said, according to the AP.
In 2011, it was also investigated whether loans from the program were given to specific businesses like Tesla in part because at least one significant investor in the company was an important fundraiser for Obama's campaign, according to ABC News.