Biden Administration Secures Release of Naval Reservist Held by Taliban
Safi Rauf, an Afghan-American naval reservist in Taliban captivity since December, was released Friday, he said in a statement.
The statement was posted on Twitter by the Human First Coalition, for which Rauf serves as president. He wrote that efforts by the U.S. government, his family and several other groups and entities helped secure his release.
The successful release of Rauf, along with his brother Anees Khalil, is a win for the Biden administration as it works to free several other people who have been imprisoned or held captive abroad. The administration has been facing calls to help free U.S. basketball player Brittney Griner, who was arrested at Moscow's Sheremetyevo International Airport in February, and imprisoned ex-U.S. Marine Trevor Reed.
Rauf and his brother were doing humanitarian aid work in Afghanistan when the Taliban took them into custody on December 18, 2021, he said in the statement. He said that they were held by the Taliban for 105 days.
"Our understanding is that this exceptionally unfortunate situation arose due to a misunderstanding; we did nothing wrong," the statement read.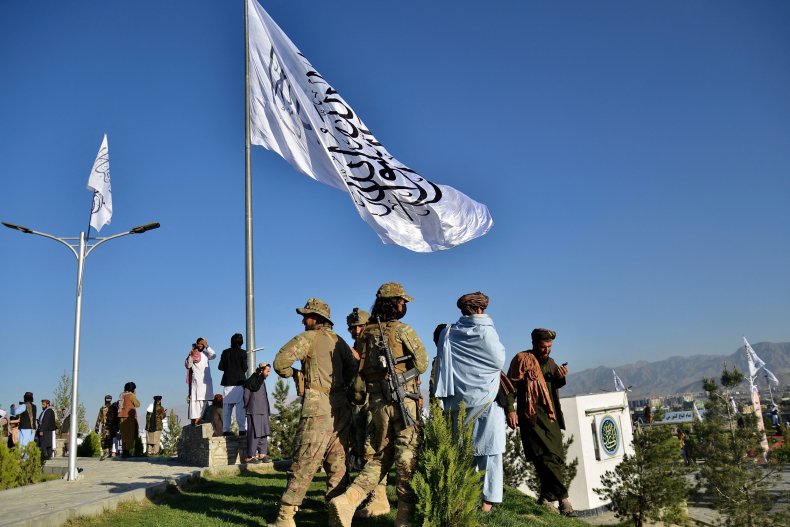 He said State Department Political Officer J.P. Feldmayer, State Department Special Representative Tom West and Lieutenant Colonel Jason Hock played especially large roles in securing their release. The Human First Coalition, the Qatari government, the British government and "countless friends" also aided the effort, according to the statement.
"Anees and I wish to thank everyone who worked tirelessly to secure our release as well as everyone who has supported the humanitarian efforts of our organization Human First Coalition," Rauf wrote. "At this time, we are looking forward to reuniting with our family and loved ones and ultimately, I hope we can continue to advocate for and seek ways to serve the Afghan people in this critical time of need in Afghanistan."
He signed the statement with "gratitude, relief, and much looking to the future."
Newsweek reached out to the Human First Coalition for additional comments and information on the circumstances of Rauf's capture and detainment.
Rauf was born in an Afghan refugee camp in Pakistan and came to the U.S., graduating from a high school in Nebraska, CNN reported. He served for four years in Afghanistan as a linguist in U.S. special operations forces, then enlisted in the Navy Reserve after coming back to the U.S.
The Human First Coalition that he leads describes itself on its website as "an organization dedicated to humanitarian aid and the alleviation of suffering globally." Its work has focused on aiding U.S. citizens, vulnerable Afghans and other allies "struggling in the wake of the Taliban's rapid takeover of Afghanistan."
Newsweek reached out to the U.S. State Department for comment but did not hear back by publication time.
Update 4/1/22, 12:15 p.m. ET: This story was updated with additional information and background.