Biden Announces May Deadline to Open Vaccinations for All, More Places to Get Vaccine
Democratic President Joe Biden has announced his plan to make every adult in the nation eligible for COVID-19 vaccination no later than May 1. The eligibility will coincide with an increase in the number of vaccination sites nationwide.
In his first public address since becoming president 50 days ago, Biden said that he directed states, tribes and territories to make all adults eligible for the COVID-19 vaccine by May 1. His hope is to get the nation closer to "normal" by July 4, Independence Day, he said.
"We're going to go from the million shots a day that I promised in December, before I was sworn in, to beating our current pace of 2 million shots a day, outpacing the rest of the world," Biden said.
The president's plan involves funding included in his recently passed $1.9 trillion stimulus bill. The funding will create more vaccination sites amongst the hardest-hit and hardest-to-reach communities.
The administration will distribute vaccines through an additional 700 community health centers, local pharmacies, mobile vans and other locations, the White House announced in a statement released shortly before Biden's public address. Additionally, a total of 6,000 active-duty troops will be deployed to assist with vaccination efforts.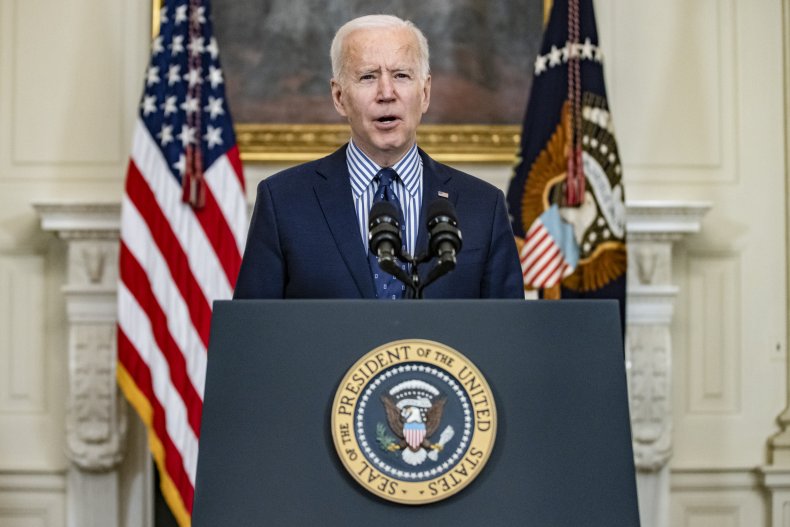 The Biden Administration will also expand the kinds of qualified professionals who can administer vaccines. The expanded list will include paramedics, dentists, midwives, optometrists, veterinarians, advanced and intermediate emergency medical technicians, podiatrists (foot doctors), respiratory therapists, physician assistants as well as students in medicine, nursing and other healthcare fields.
Biden also said that there will soon be a website to help Americans quickly find their nearest vaccination site.
"I need you to get vaccinated when it's your turn," Biden said, "and when you can find an opportunity, help your family, your friends, your neighbors get vaccinated as well."
If all Americans do this, the president added, friends and family may be able to hold small Independence Day barbecues in which people can celebrate independence from the virus.
Biden said he has also tasked Secretary of Education Miguel Cardona with executing a plan to vaccinate school teachers, faculty and support staff so that schools may quickly reopen nationwide.
Nevertheless, Biden also acknowledged that people's behavior and outside forces could cause lockdowns and other restrictions to return.
"A lot can happen, conditions can change," Biden said. "The scientists have made clear that things may get worse again as new variants of the virus spread. We've got work to do to ensure that everyone has confidence in the safety and effectiveness of all three vaccines."
Medical experts say the three currently available vaccines should provide at least some protection against the new COVID-19 variants. However, it's possible that in some cases, they may not function as effectively.
Newsweek contacted the White House for comment.