Biden Appeals Directly to Obama Voters Who Flipped for Trump in 2016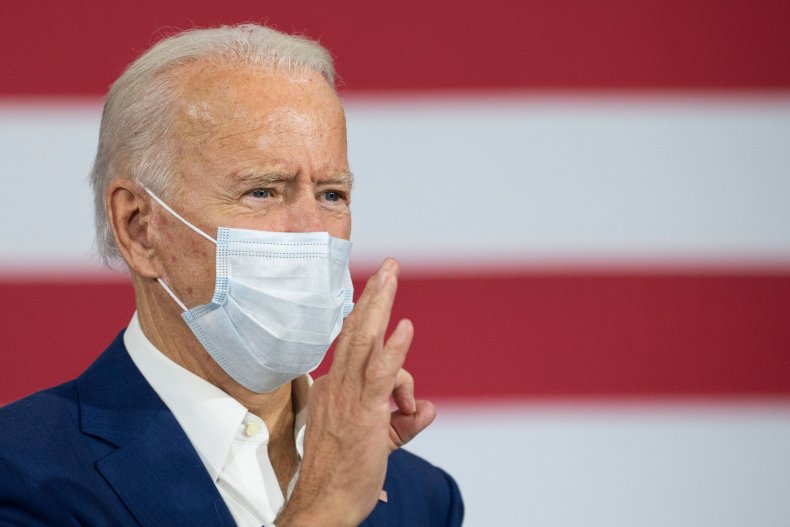 Democratic nominee Joe Biden made a direct appeal to voters who supported Barack Obama but then flipped for Donald Trump in 2016 during a campaign stop at the Wisconsin Aluminum Foundry in Manitowoc, Wisconsin on Monday afternoon.
"You were angry," Biden told the crowd. "You believe you weren't being seen, represented or heard."
Biden pitched himself as an agent of change.
"I get it. It has to change and I promise you this: It will change with me," Biden said. "You will be seen, heard and respected by me. This campaign isn't about just winning votes, it's about restoring the basic dignity in this country that every worker deserves."
Wisconsin voted for the Obama-Biden ticket in both 2008 and 2012. Then in 2016 the state flipped for Trump, who narrowly defeated Hillary Clinton by roughly one percentage point. It was the first time a Republican candidate has won the state's electoral votes since 1984.
Biden urged unity in his speech on Monday, promising to represent all Americans if elected, telling the crowd that "this is not a partisan moment."
His remarks in the key battleground state focused mostly on the coronavirus pandemic and the economy. As the nation surpassed 200,000 deaths from COVID-19, Biden criticized the Trump administration's response to the health crisis.
"Due to Donald Trump's lies and incompetence in the last six months, we have seen one of the greatest losses of American life in history," Biden said.
The Democratic nominee also warned that the next 90 days could be just as bad, referring to a report from the Institute for Health Metrics and Evaluation at the University of Washington that stated there could be more than 415,000 coronavirus deaths in the United States by January.
"You can't lose the ability to feel the sorrow and the loss and the anger for so many lives lost," Biden said. "You can't let the numbers become just statistics, background noise, just a blur."
Biden's appearance in Wisconsin came just days after Trump held his own rally at an airport hangar in Mosinee, Wisconsin. Trump tore into Biden during his speech, claiming that the Democrat would send jobs overseas and "surrender our country to the violent, left-wing mob."
Trump claimed Biden had sold Wisconsin out.
"Joe Biden devoted his career to outsourcing Wisconsin jobs," Trump told a crowd of thousands who gathered at the Central Wisconsin Airport. "Biden surrendered your jobs to China. You all know that."
On Monday, Biden framed the race as "Scranton vs. Park Avenue." He said Trump shapes his policy from a Wall Street perspective, and has ignored his 2016 campaign's fundamental promise to represent the "forgotten men and women in this country."
Biden said that Trump broke that promise.
"When he got into office, he forgot us," Biden said. "The truth is he never really respected us very much."