Biden Approval in Iowa Poll Drops Below Trump's Historic Low
President Joe Biden's approval rating in a new poll coming out of Iowa is lower than two of his recent predecessors, including former President Donald Trump.
Iowa, a historic swing state, often serves as a make or break moment for presidential campaigns, as its primary occurs first in the election cycle. Although it's been trending redder in recent years, it's still a state where Democrats can claim victory, and Biden's poor performance could hurt his party in a critical midterm election.
Republicans only need to gain one seat in the Senate and six in the House to take control of Congress and block Biden's agenda for the final two years of his presidency. Only one statewide Democrat in Iowa, Representative Cindy Axne, is up for reelection in 2022, so it won't have a major impact on Congress' partisan breakdown. But as the Democrats' slim majority in the Senate shows, one seat can make all the difference.
The Des Moines Register/Mediacom Iowa poll released on Tuesday gave Biden an approval rating of just 31 percent. Biden's been in the negative with Iowa voters since March and Tuesday's poll showed a 12 point drop in approval since June.
Biden's approval was also four points lower than Trump's worst approval in the Iowa poll. In December 2017, Trump received only 35 percent support, a point lower than former President Barack Obama's worst showing, which left him at 36 percent in February 2014. Former President George W. Bush's worst performance in the poll came in September 2008 when he received only 25 percent approval.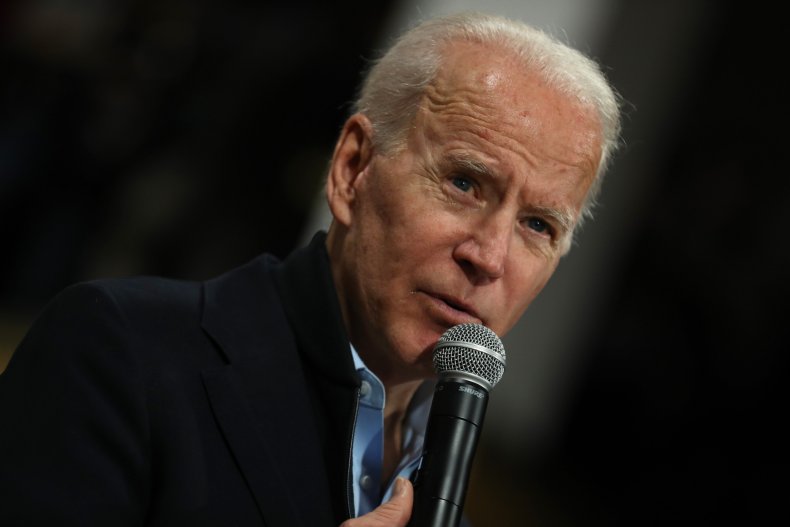 The poll surveyed more than 800 Iowan adults and has a margin of error of 3.5 points.
"This is a bad poll for Joe Biden, and it's playing out in everything that he touches right now," pollster J. Ann Selzer told the Des Moines Register.
Plaguing Biden's approval rating is America's withdrawal from Afghanistan and the COVID-19 pandemic. Only 22 percent of Iowans approve of how Biden handled Afghanistan, including one in four self-identified Democrats. Only 36 percent of Iowans approve of the way Biden is handling the pandemic, a 17 point drop from June.
Vaccination status makes for a sharp contrast in how people view Biden's approach to the COVID-19 pandemic. Half of the people who have already been vaccinated against COVID-19 approve of Biden's pandemic strategy. Although not a resounding endorsement of the president, it's significantly higher than the 4 percent of unvaccinated people who approve.
Fewer Iowans feel the country is currently headed in the right direction than in December 2017. Only 21 percent of those polled responded that the country was headed in the right direction, compared to 29 percent who believed the same to be true in December, when Trump was in office. Both presidents faced a partisan divide, but more Republicans saw the country as going in the right direction under Trump than Democrats currently do under Biden.
Trump won Iowa in 2016 with 51 percent of the vote and increased his support in 2020, winning with 53 percent. So, it's not entirely unsuspected that Biden is facing resistance, but the drop in his approval rating could spark trouble for Democrats hoping to win in Iowa in 2022 and a larger problem if it proves to be an indicator of how he's faring in other battleground states.
While Biden's struggling in Iowa, his nationwide polling is still above Trump's. Facing a steady decline, Biden's average approval rating dipped below 50 percent in mid-August amid America's withdrawal from Afghanistan, according to FiveThirtyEight. At 46 percent, Biden's approval is about six points higher than Trump's during this same point in his presidency.