Biden Backs Virginia Students Protesting Glenn Youngkin's LGBTQ Policies
The White House expressed support for thousands of students across Virginia after they walked out of classes in protest of Republican Governor Glenn Youngkin's reversal of transgender protections and his new LGBTQ school policies.
During Tuesday's press briefing, White House Press Secretary Karine Jean-Pierre said that although she hasn't read the reports of the mass walkout, President Joe Biden continues to support the LGBTQ community and is "always proud to speak out against the mistreatment of that community."
"He believes transgender youth should be allowed to be able to go to school freely, to be able to express themselves freely, to be able to have the protections that they need to be who they are," Jean-Pierre told reporters.
Students at nearly 100 middle and high schools walked out on Tuesday after Youngkin released guidelines earlier this month that would require students to use restrooms, pronouns and names based on their official school record—unless there is a parental sign-off—and would limit student-athletes from only playing on sports teams of their biological sex.
Youngkin, who replaced former Democratic Governor Ralph Northam in 2021, largely won on a platform that championed parents' rights and argued that parents should have greater input on their children's education.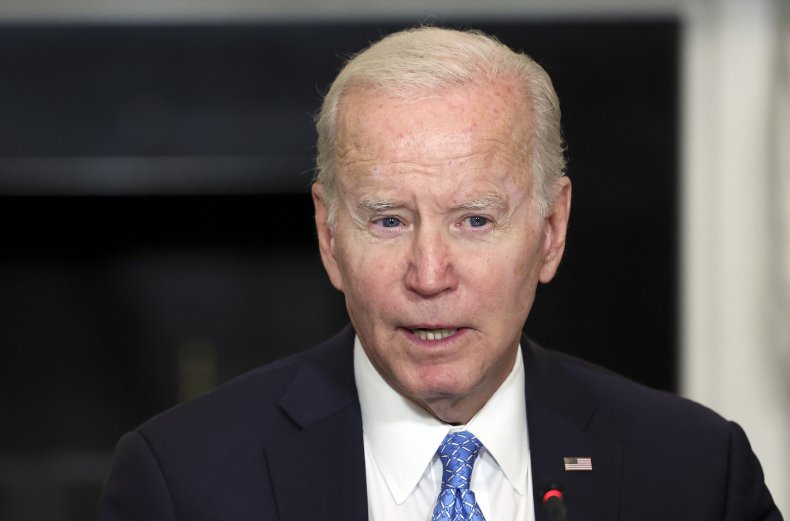 Despite the pushback that his policies have faced from students across Virginia, Youngkin has insisted that public schools follow the new guidelines and defended the revisions as benefitting parents in the state.
"Parents should be absolutely at the center of this discussion with their children, who they have known since before they were born," the governor told WJLA-TV on Monday. "And I think this is for the child's best interest for the family's best interest. And I think folks once they read the policy, will better understand that."
Although some districts in northern Virginia have also pushed back on Youngkin's policies, he said that the changes "wasn't something that school districts are given a choice" on adopting. However, state law has remained silent on the issue of enforcement of the policies.
"The student voice is clear: we don't want [Glenn Youngkin] to politicize our education and use our community as a political pawn," the Pride Liberation Project, a student-led LGBTQ advocacy group at the forefront of the efforts in Virginia, tweeted on Monday. "Students know we can build affirming schools that let all thrive."
Throughout his presidency, Biden has repeatedly affirmed his stance in support of the LGBTQ community. In celebration of Pride Month this year, he signed an executive order directing the Departments of Education and of Health and Human Services to promote safe and inclusive learning environments for LGBTQ individuals.
"Over 300 anti-LGBTQI+ laws have been introduced in state legislatures over the past year, and many of them specifically target transgender children and their parents by banning access to medical care and support at school," the White House said in a June fact sheet.
"President Biden is addressing these harmful, hateful, and discriminatory attacks head-on – not only by speaking up for America's families, but taking action to stand up to the bullies targeting LGBTQI+ people," it continued.
The latest Virginia guidelines are part of a broader uptick in anti-LGBTQ school policies, which include Florida's controversial so-called "Don't Say Gay" bill and transgender sports bans in 18 states.