Biden Beats Trump in Ratings Despite Struggles: Poll
Despite ongoing crises abroad and at home, a new poll found that President Joe Biden is still more popular than his Oval Office predecessor.
The NBC News survey showed that 37 percent of Americans had a favorable view of Biden compared with 46 percent who had a negative view of the commander-in-chief. That's slightly better than Donald Trump's numbers: 36 percent of U.S. adults rated Trump positively compared with 50 percent who had a negative view.
The findings come as Biden battles rising inflation and the Russia-Ukraine war while Trump looks to assert his influence over the 2022 midterm elections.
Biden's favorability in the latest poll was down slightly compared to January when 39 percent of Americans had a favorable view of him.
Consumer prices have risen to 40-year highs and the cost of gas has skyrocketed over the past several weeks. Amid record-high gas prices, Biden on Thursday announced steps to combat costs at the pump. The administration will release 1 million barrels of oil per day from the Strategic Petroleum Reserve over the course of six months—a total "historic" amount of 180 million barrels—in hopes to provide financial relief.
"I know gas prices are painful," Biden said in remarks from the White House, attributing the increase in prices at the pump to Russian leader Vladimir Putin. "I get it. My plan is going to help ease that pain today."
While experts said some relief may be seen at the pump, they were skeptical of how much influence the action would have in the longer term.
NBC News found that the cost of living was the most important issue facing the country for most U.S. adults. Jobs and the economy ranked second on the list of priorities, while the Russian invasion of Ukraine ranked third.
Trump's favorability in the March survey was similar to his standing among Americans back in January.
Trump has endorsed dozens of candidates for federal and statewide offices this November as Republicans look to regain majority control in Congress. The former president has hit the road to rally support for his candidates, appearing in Georgia last weekend and heading to Michigan on Saturday.
Slightly more Americans said they expect Republicans to win control of Capitol Hill in November than Democrats.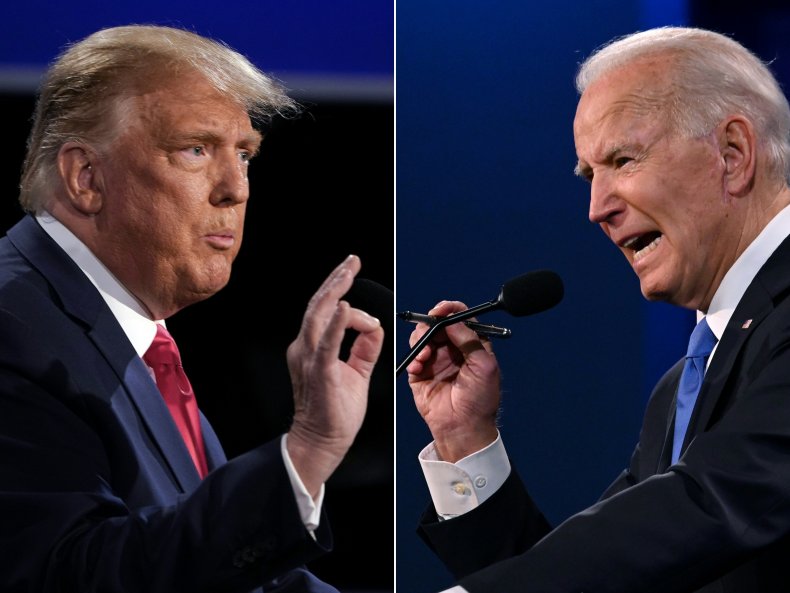 But the former president has also been in the headlines recently over the U.S. Capitol riot on January 6, 2021. A federal judge last week determined Trump "more likely than not" attempted to illegally obstruct Congress that day. Plus, the White House has denied exerting executive privilege over the testimony of his daughter Ivanka Trump or son-in-law Jared Kusher in appearances before the House select committee investigating the events of January 6th.
NBC News surveyed 1,000 U.S. adults between March 18 and March 22, 2022. The poll has a margin of error of plus or minus 3.10 percentage points.
Newsweek has reached out to the White House and the Office of the Former President for comment on the poll.