Joe Biden Disputes New York Times Account of Son's Remarks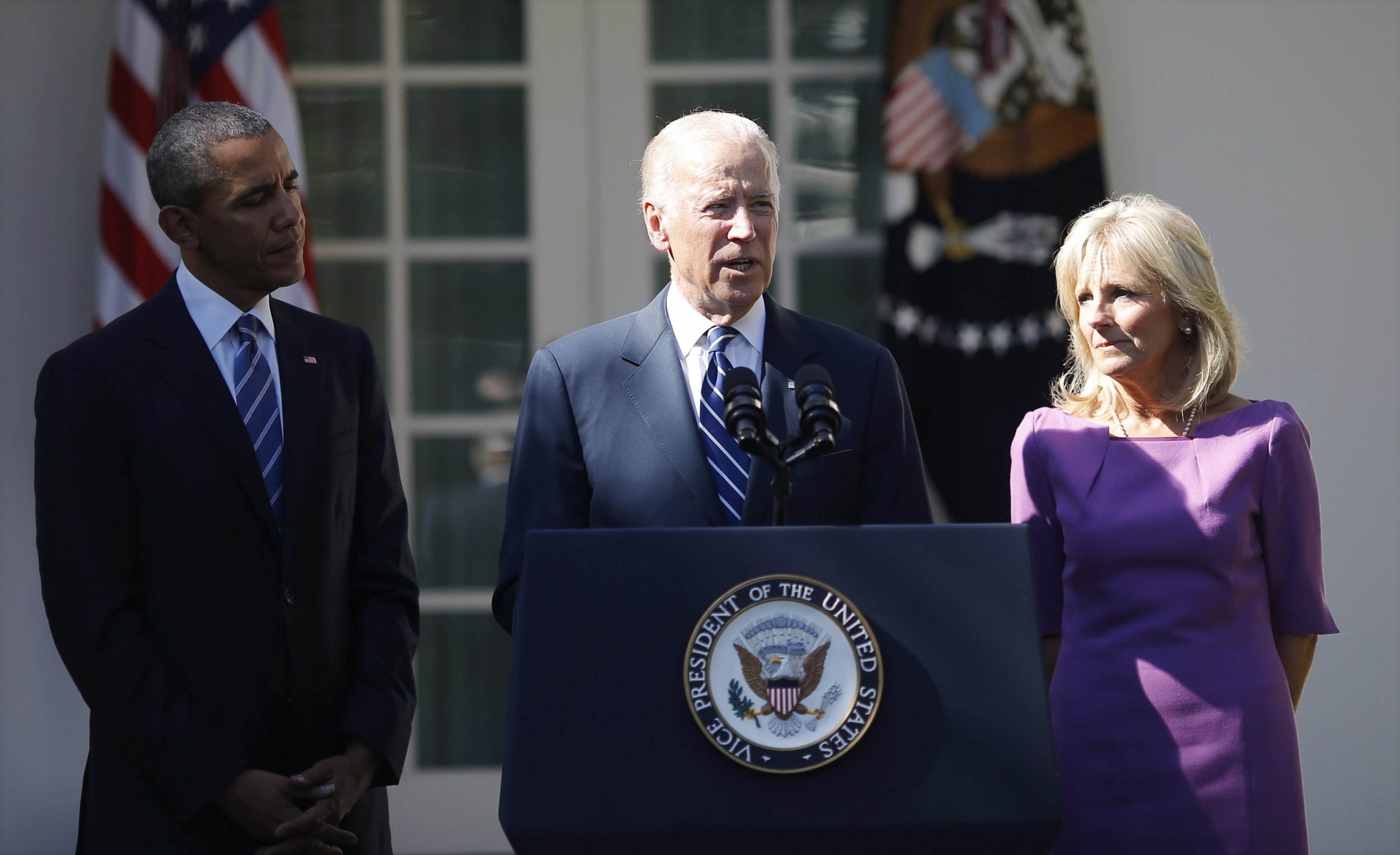 In the world of politics, August began with a thunderbolt. Pulitzer Prize–winning columnist Maureen Dowd of The New York Times published a column on the 2016 presidential race that declared, "Joe Biden is also talking to friends, family and donors about jumping in." Dowd wrote that one of the forces driving Biden to run was the wishes of his late son, Beau, who died in May of brain cancer.
Dowd painted a scene in which "Beau was losing his nouns and the right side of his face was partially paralyzed. But he had a mission: He tried to make his father promise to run, arguing that the White House should not revert to the Clintons and that the country would be better off with Biden values." So momentous was the story that The New York Times also ran a front-page news article that echoed Dowd's scoop.
But was it a scoop? On Sunday night, CBS's 60 Minutes ran an exclusive interview with Biden, who seemed to dismiss Dowd's account. "Beau all along thought that I should run and I could win," he said. "But there was not what was sort of made out as kind of this Hollywood-esque thing that at the last minute Beau grabbed my hand and said, 'Dad, you've got to run, like, win one for the Gipper.'"
It was an awkward moment for the Times. Dowd is a star columnist who broke the 1987 story of Biden plagiarizing the British politician Neil Kinnock.
To be fair, Biden has said Beau and everyone in the family wanted him to run, and Dowd didn't literally say that Beau made the remarks on his deathbed. And for what it's worth, Politico claimed that Biden was the source of Dowd's account. Still, having a sitting vice president chide all the "bad journalism" speculating on his running for president and then leaving no doubt that he thought one account in particular—Dowd's—was wrong isn't a plus for the Times. But it's also a reminder of how a columnist in a prominent paper can light a firestorm.
Joe Biden Disputes New York Times Account of Son's Remarks | U.S.