Biden Bets His Presidency on Voting Rights Without Support of Many Democrats
President Joe Biden spoke Tuesday on the importance of voting rights in Atlanta, saying what's decided in Congress with bills addressing such issues "will mark a turning point in this nation."
Joined by Vice President Kamala Harris, Biden pressed for the need to change the filibuster rules in order to make it easier to pass the John Lewis Voting Rights Advancement Act and the Freedom to Vote Act, but not all members of his party support such a move.
Senators Kyrsten Sinema and Joe Manchin have both publicly stated they are opposed to changing the Senate's current 60-vote threshold. In order to alter filibuster rules, Democrats would need not only Sinema and Manchin to be on board, but also the vote of every Democratic party member in the Senate, which is split evenly 50–50 between Democrats and Republicans.
However, other party members have expressed reluctance about changing the current rules.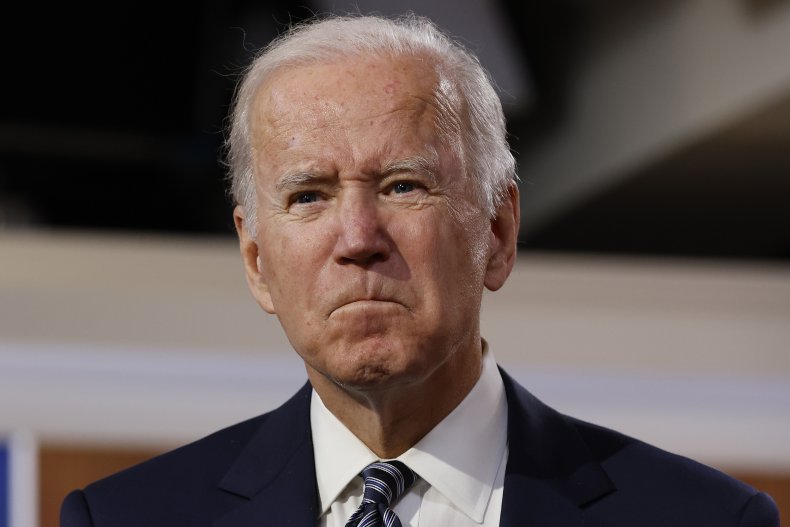 Senator Mark Kelly of Arizona, for one, seemed somewhat hesitant recently when asked about his position on the issue.
"I've never been part of an organization where it's really, really hard to do things. So if there's a real proposal, I'll take a look at it and evaluate it based on what's in the best interests of the country," Kelly told Politico.
Montana Senator Jon Tester said he's "not crazy" about changing the filibuster just to pass voting rights. New Hampshire Senator Jeanne Shaheen is also lukewarm to the so-called "nuclear option" of filibuster chances, according to Politico.
Undaunted, Senate Majority Leader Chuck Schumer maintained the Senate would continue working on getting the voting legislation in the days ahead. Before Biden made his remarks on Tuesday, the New York senator tweeted that "as soon as tomorrow, the Senate will move forward to protect democracy and voting rights."
Meanwhile, Biden's appearance in Georgia was met with criticism by some prominent members of his voter base. Numerous voting rights advocates announced they would not attend Biden's Tuesday speech, including the Asian American Advocacy Fund, Black Voters Matter, GALEO Impact Fund Inc. and the New Georgia Project Action Fund.
Those groups support the passage of the John Lewis Voting Rights Advancement Act and the Freedom to Vote Act, though some organization leaders have said they would have preferred Biden stay in Washington, D.C., to encourage changes to the filibuster.
Though polls show the economy and the ongoing pandemic remain the issues Americans are most concerned about, Biden's push for voting rights legislation is seen by some political analysts as an attempt to prove the effectiveness of his administration, especially as the Build Back Better bill remains stalled in Congress.
Biden made his pitch on changing the filibuster in the name of voting rights on Tuesday, saying, "As an institutionalist, I believe that the threat to our democracy is so grave that we must find a way to pass these voting rights bills.
"Debate them, vote, let the majority prevail," the president said. "And if that bare minimum is blocked, we have no option but to change the Senate rules including getting rid of the filibuster for this."