President Joe Biden has suggested that Delaware pollution including "oil slicks" may have been responsible for cancer experienced by him and "so damn many" others.
While delivering a speech about climate change in Somerset, Massachusetts, on Wednesday, Biden said that environmental pollution during his childhood was so rampant that people needed to wipe oil off of car windshields to be able to drive. The president suggested that the pollution was to blame for the skin cancer that he would later experience, saying that Delaware used to have the "highest cancer rate in the nation."
Biden said that a former Massachusetts official had told him about how previous pollution had meant that "folks used to get a rag out and wipe the gunk off their car's windshield just to be able to drive" before his speech. He compared the anecdote to his own experience in Claymont, Delaware, where he moved after his family left Scranton, Pennsylvania, when he was 10 years old.
The president explained that Claymont was downwind from a town with "more oil refineries than Houston, Texas," before recalling that his mother would sometimes wipe an "oil slick" of pollution off the car windshield before driving him to school in the morning. He said that the pollution was the reason that he and others had experienced cancer.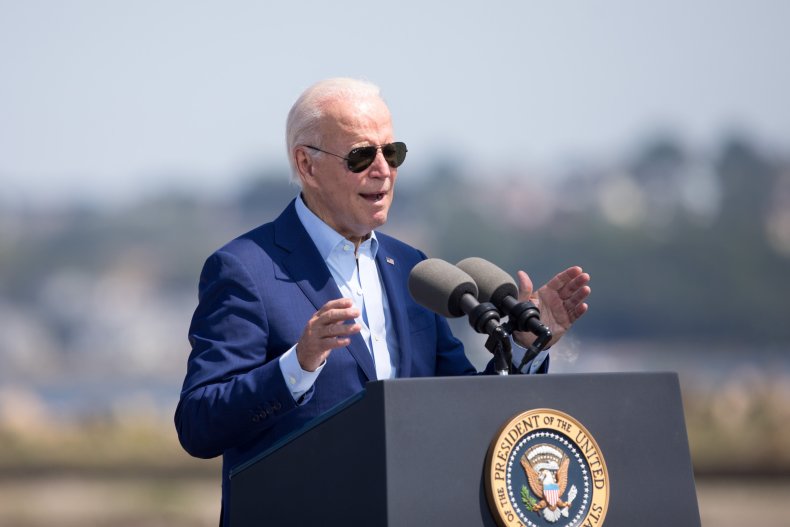 "Guess what—the first frost, you know what was happening?" said Biden. "You'd have to put on your windshield wipers to get, literally, the oil slick off the window. That's why I, and so damn many other people I grew up with, have cancer. And why, for the longest time, Delaware had the highest cancer rate in the nation."
Although it is not clear whether an oil slick on the outside of a car windshield would play any direct role, studies have shown that air pollution can increase the risk of developing skin cancer. However, skin cancer is believed to be more commonly caused by overexposure to the sun.
Biden was diagnosed with multiple "localized, non-melanoma skin cancers" that were surgically removed before he became president, according to a November 2021 report by his physician. The report suggested that the cancer may have been caused by Biden spending "a good deal of time in the sun in his youth."
Melanoma has the highest mortality rate of all skin cancers, although it only accounts for 1 percent of all cases. Common types of non-melanoma skin cancers include squamous cell carcinoma, which is generally considered to be highly curable, and basal cell carcinoma, which also has a relatively high survival rate.
The cancer rate in Delaware has significantly declined in recent years, with the highest rate now being observed in Kentucky, according to Centers for Disease Control and Prevention statistics cited by World Population Review. South Dakota has the country's lowest cancer rate.
Newsweek has reached out to the White House for comment.