Biden Bucks Apologizing as Sanders, Harris and Booker Hammer Former VP Over Controversial Remarks
Former Vice President Joe Biden continued to face withering criticism for boasting about the "civil" relationship he once shared with openly racist and segregationist senators, with his fellow 2020 presidential hopefuls pillorying the remarks as tone-deaf and "hurtful" over the weekend.
Senators Corey Booker, Kamala Harris and Bernie Sanders all rebuked Biden's comments on Saturday and Sunday.
The fallout stems from comments Biden made last week at a fundraiser in New York City. In a speech, Biden touted his relationships with former Senators James Eastland of Mississippi and Herman Talmadge of Georgia as an example of fostering civil relationships with people across ideological divides. Eastland, who died in 1986, and Talmadge, who passed away in 2002, shared a long history of promoting racist policies and staunchly opposing civil rights.
"At least there was some civility," Biden said at a fundraiser last Tuesday, referring to the two men. "We got things done. We didn't agree on much of anything. We got things done. We got it finished. But today, you look at the other side and you're the enemy. Not the opposition, the enemy. We don't talk to each other anymore."
Biden, who entered Washington as a 29-year-old Senator from Delaware in 1973, added that Eastland used to call him "son" instead of "boy," a term Biden said the notoriously bigoted Eastland favored for most junior senators.
The term "boy" also has a long history of being used by white men to demean and degrade black counterparts—a contextual backdrop against which Senator Corey Booker interpreted Biden's remarks.
"This is about him evoking a terrible power dynamic that he showed a lack of understanding or insensitivity to by invoking this idea that he was called son by white segregationists who, yes, they see in him their son," Booker said while appearing on ABC's This Week on Sunday morning. He said he had great respect for Biden, but that he felt these remarks showed that the former vice president was out of touch with the modern Democratic party.
During an appearance on CBS show Face The Nation, Senator Kamala Harris of California, also said Biden's remarks displayed ignorance.
"I applaud any effort to work across party lines around common goals and common interests," Harris said. "[But] praising and coddling individuals who made it their life's work and built their reputation off of segregation of the races in the United States—that's a problem. I would not be a member of the U.S. Senate if the men that he praised had their way."
Senator Bernie Sanders, of Vermont, also chimed in a pre-taped interview on the same CBS show.
"You cannot be extolling people who really were part of a disgusting system that oppressed and terrorized millions of African Americans in this country," Sanders noted.
Biden, meanwhile, has attempted to clarify his remarks but has not apologized. The former vice president, who has been handily besting other candidates in early polling, suggested Booker and others misinterpreted his remarks.
"To the extent that anybody thought that I meant something different, that is not what I intended it," Biden said during an interview with Al Sharpton on Saturday in South Carolina. "It'd be wrong for anybody to intend that."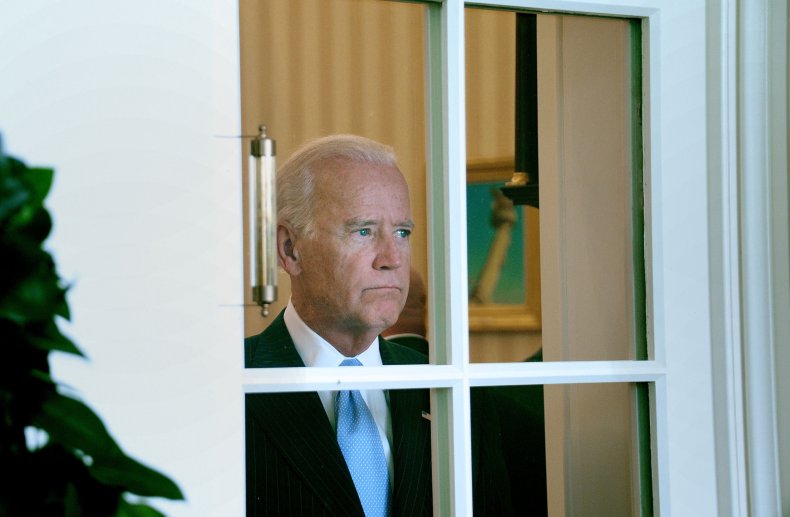 In addition to Biden's recent comments, the elder statesmen has been accused of having a spotty history on matters of race, particularly early in his career. A recent Atlantic report looked back at a statement made by a pre-Senate Biden in 1970, where the political centrist expressed concerns that more liberal Democrats would be overly willing to "justify to me the murder of a white deaf mute for a nickel by five colored guys" while overly eager to condemn some "Alabama farmers tar and feathering an old colored woman," arguing that both groups were "products of an environment" and "people who lack the education and skills to express themselves quietly and articulately."
Even while in the Senate, noted Politico in May, Biden spent much of the 1970s fighting policy changes intended to speed up school desegregation. Instead, the young senator championed legislation that barred the use of federal funds for bussing some black students to better public schools in predominantly white neighborhoods.
The conservative group Club for Growth intends to use Biden's past against him, targeting the Democratic front-runner in ads that highlight his past comments on race. These ads will debut during this week's first debates of the Democratic candidates.