Joe Biden Calls Trump's Lynching Comment 'Abhorrent' as Video Surfaces of Him Using Exact Same Language
Former Vice President Joe Biden joined a chorus of Democrats who blasted President Donald Trump on Tuesday for comparing impeachment to "lynching," but recently unearthed footage shows him making identical remarks about the Republican impeachment of President Bill Clinton in 1998.
"Even if the President should be impeached, history is going to question whether or not this was just a partisan lynching or whether or not it was something that in fact met the standard, the very high bar, that was set by the founders as to what constituted an impeachable offense," Biden said in an October 1998 interview with CNN's Wolf Blitzer.
"So some day, if a Democrat becomes President and the Republicans win the House, even by a tiny margin, they can impeach the President, without due process or fairness or any legal rights. All Republicans must remember what they are witnessing here - a lynching. But we will WIN!" tweeted the president on Tuesday.
Lynching refers to the murder of thousands of Americans, most of them black, as African Americans struggled for their rights as U.S. citizens in the aftermath of the Civil War.
According to the NAACP, more than 4,700 lynchings occurred in the U.S. between 1882 and 1968.
"Impeachment is not 'lynching,' it is part of our Constitution," Biden responded to Trump on Twitter. "Our country has a dark, shameful history with lynching, and to even think about making this comparison is abhorrent. It's despicable."
In 1998, Democratic Illinois Representative Danny K. Davis also condemned the Clinton impeachment trial as "a lynching," and former Democratic Rhode Island Representative Patrick J. Kennedy called it "a political lynching."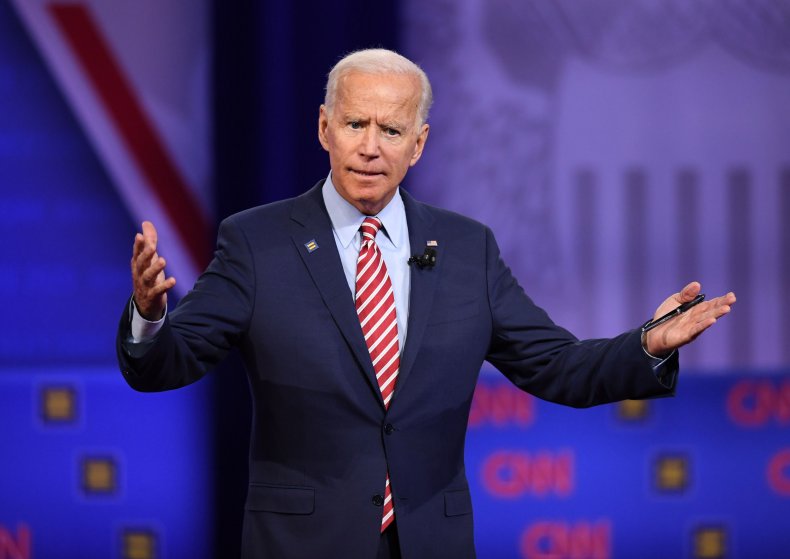 In response to President Trump's tweet, Rep. Al Green (D-Texas), a member of the Congressional Black Caucus, gave a fiery speech condemning the president's choice of words.
"How dare the president compare lynching to impeachment. How dare he do this," Green said.
"Does he not know the history of lynching in this country? Does he not know that thousands of African Americans were lynched? Mob violence. Does he not know this is the equivalent of murder? How dare the president compare a lawful constitutional process to mob violence and lynching."
Republicans also reacted to President Trump's tweet with some concern.
Senate Majority Leader Mitch McConnell said, "Given the history in our country, I would not compare this to a lynching. That was an unfortunate choice of words."
Republican Jeb Bush wrote on Twitter: "The President is not a victim. He should be the most powerful person on the planet. To equate his plight to lynching is grotesque."
At 10:23 p.m. Eastern time, Biden apologized for his choice of words in the 1998 clip.
"This wasn't the right word to use and I'm sorry about that. Trump on the other hand chose his words deliberately today in his use of the word lynching and continues to stoke racial divides in this country daily," Biden tweeted.
Update (10/22, 10:30 p.m.): This article has been updated to include Biden's apology.