Biden Dismisses Report of Plans to Pay Immigrants Affected by Trump Border Policies as 'Garbage'
President Joe Biden has dismissed a report that his administration would be issuing payments to immigrants affected by former President Donald Trump's immigration policies as "garbage."
Biden remarked on the matter during a Q&A session with reporters following his Wednesday address on the authorization of the COVID-19 vaccine for children ages 5 to 11.
Fox News White House correspondent Peter Doocy asked Biden about a report that said his administration was planning to pay $450,000 to $1,000,000 each to undocumented immigrants who had been separated from their families at the border under the Trump Administration.
"Do you think that that might incentivize more people to come over illegally?" Doocy asked.
"If you guys keep sending that garbage out. Yeah," Biden replied. "But it's not true."
"So it's a garbage report?" Doocy asked.
"Yeah," Biden said. "That's not going to happen."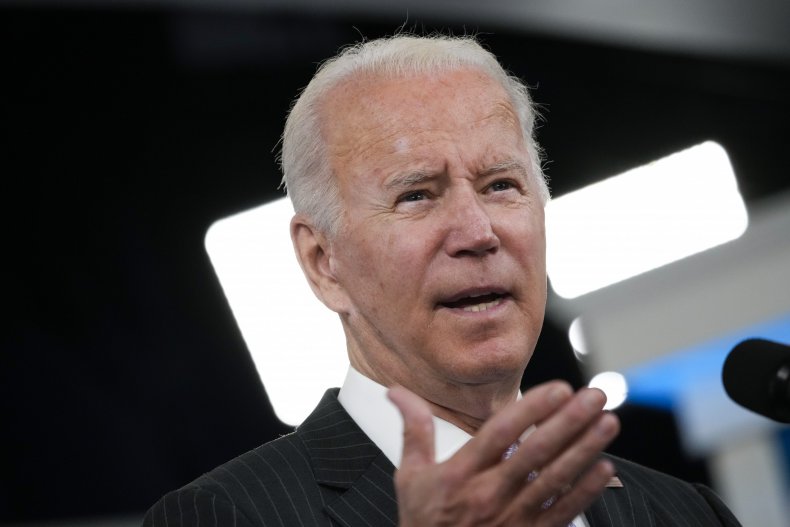 News of the alleged plan surfaced in an October 28 article from the Wall Street Journal which cited unnamed "people familiar with the matter" as the story's primary source.
The article said that discussions about the payouts had "taken place over the past few months among a group of dozens of private lawyers representing the (separated immigrant) families and government lawyers." It also said payouts would vary based on individual families' situations.
Republicans slammed Biden over the report, pointing out that the alleged payments would exceed the amounts given to families of people killed on the September 11, 2001, terrorist attacks as well as families whose relatives die while serving in the U.S. military forces.
Trump began the family separations in May 2018 as part of his administration's zero-tolerance approach to undocumented immigrants and asylum seekers crossing the border. Children accompanying adults were separated from their parents and processed on a different administrative track.
Trump's policy tore apart approximately 5,500 families, according to the American Civil Liberties Union (ACLU). The Trump Administration had no system in place to track the separated children's whereabouts.
After global criticism, including from fellow Republicans, Trump issued an executive order ending the policy on June 20, 2018.
When Biden took office, his administration pledged to reunite separated families. As of October 28, only 52 families have been reunited. The Biden administration is in the process of reuniting about 200 more, WSJ reported.
An estimated 940 lawsuits have been filed against the U.S. government by immigrant families separated under the Trump policy. The cost of litigating and paying damages on each lawsuit could cost the federal government much more money than the alleged payouts would have, Georgetown University law professor Heidi Li Feldman told The Washington Post.
Newsweek contacted the White House for comment.
Update 11/3/2021, 6:30 p.m. ET: This article has been updated to identify the reporter who asked Biden about the alleged payments.