Biden Campaign Already Selling 'I Paid More Taxes Than Donald Trump' Stickers
Democratic Presidential candidate Joe Biden has released new stickers on his campaign website that read "I paid more income taxes than Donald Trump," criticizing the president following the New York Times' report on his taxes.
Biden's campaign store is selling two packs of the stickers on sale for $7.50. Each purchase is a donation to the "Biden Victory Fund," according to the site.
Biden's campaign is seeking to capitalize on the New York Times' Sunday report showing that Trump avoided paying income taxes for over 10 years prior to taking office. According to the report, in 2016, the year which Trump won the presidency, he paid just $750 in federal income taxes and also paid the same amount during his first year in the White House.
"He had paid no income taxes at all in 10 of the previous 15 years — largely because he reported losing much more money than he made," the Times reported. "Also hanging over him is a decade-long audit battle with the Internal Revenue Service over the legitimacy of a $72.9 million tax refund that he claimed, and received, after declaring huge losses. An adverse ruling could cost him more than $100 million."
Despite the findings by the Times, both Trump and a lawyer for the Trump Organization, Alan Garten, disputed the report.
Garten told the Times that "most, if not all, of the facts appear to be inaccurate."
"Over the past decade, President Trump has paid tens of millions of dollars in personal taxes to the federal government, including paying millions in personal taxes since announcing his candidacy in 2015," Garten wrote in a statement to the Times.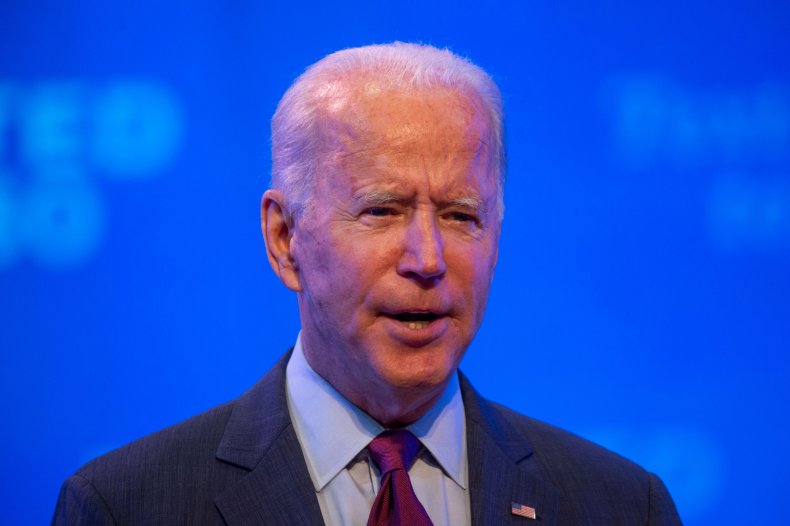 In a series of tweets on Monday morning, Trump also denied the report, writing, "The Fake News Media, just like Election time 2016, is bringing up my taxes & all sorts of other nonsense with illegally obtained information & only bad intent."
"I paid many millions of dollars in taxes but was entitled, like everyone else, to depreciation & tax credits," the president wrote. "Also, if you look at the extraordinary assets owned by me, which the Fake News hasn't, I am extremely under leveraged – I have very little debt compared to the value of assets."
Trump also spoke about the report during a news conference on Sunday, saying, "First of all I paid a lot, and I paid a lot of state income taxes to the New York State charges, and I paid a lot of money in state."
"It'll all be revealed, it's gonna come out," the president added.
In addition to releasing the stickers criticizing Trump, Biden's campaign team also published a tweet on Sunday, comparing the amount of money Trump paid in taxes to other occupations.
"Teachers paid $7,239, Firefighters paid $5,283, Nurses paid $10,216, Donald Trump paid $750," the tweet said.
This is not the first time the two presidential candidates have released merchandise criticizing each other. In May, Trump's campaign released shirts that read "#YouAintBlack" after the former vice president made controversial comments during an interview with "The Breakfast Club" radio show.
"Well, I tell you what, if you have a problem figuring out whether you're for me or for Trump, then you ain't Black," Biden said during the interview.