Joe Biden's Sexual Assault Accuser Wants To Be Able To Speak Out Without Fear of 'Powerful Men'
Joe Biden's campaign team has vehemently denied the sexual assault allegations of a former Senate staffer who says she wanted to come forward to ensure that "powerful men" are held to account.
Last year, Tara Reade, had been among a number of women to speak out about how Biden's behavior had made them feel uncomfortable in the past.
At the time, Reade said she was still left disturbed by memories from nearly 30 years ago when, while working as a Senate staffer for Biden in 1993, the then-senator would do things like put his hand on her shoulder or run his finger up and down her neck. Other women told similar stories of shoulder rubs or nuzzling of their hair.
Now, however, Reade says that during that same time period, Biden sexually assaulted her, pushing her against a wall and digitally penetrating her. When she moved away, the former Senate staffer says, Biden said he thought she had "liked" him.
The former Senate staffer shared her account in an interview with podcast host Katie Halper, as well as with The Intercept, which brought attention to Reade's claims earlier this week.
On Friday, she told Newsweek that her primary goal in speaking out was to be able to share her story without having to prioritize the reputations of "powerful men".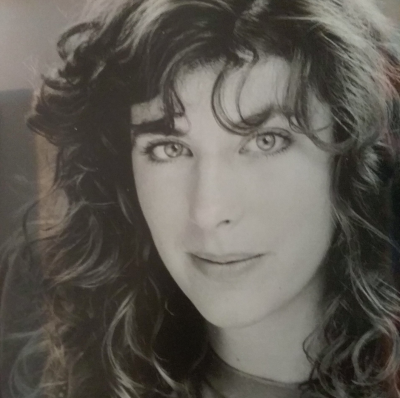 "I was trying to have a deeper conversation about sexual harassment in the workplace and powerful men," Reade said Friday evening.
"I'm not going to get traditional justice, like with [Harvey] Weinstein's case," she said. "I'm looking for something more existential—to not have to keep a secret because it's somebody powerful."
Biden's campaign team has categorically denied the allegations, which Deputy Campaign Manager and Communications Director Kate Bedingfield called "false."
"Women have a right to tell their story, and reporters have an obligation to rigorously vet those claims," Bedingfield said. "We encourage them to do so, because these accusations are false."
Marianne Baker, who served as executive assistant to then-Senator Biden from 1982 to 2000, also rejected the assertions, saying that in the nearly 20 years she worked with Biden, she had never witnessed, heard or received reports of inappropriate conduct.
"For nearly 20 years, I worked as Senator Biden's executive assistant and supervised dozens of employees who reported to me," she said. "I took very seriously my duties with respect to human resources, following the direction of a Senator whose insistence on a professional workplace was embedded in our culture."
"In all my years working for Senator Biden, I never once witnessed, or heard of, or received, any reports of inappropriate conduct, period—not from Ms. Reade, not from anyone," she said.
"I have absolutely no knowledge or memory of Ms. Reade's accounting of events, which would have left a searing impression on me as a woman professional, and as a manager.
"These clearly false allegations are in complete contradiction to both the inner workings of our Senate office and to the man I know and worked so closely with for almost two decades," Baker said.
That assertion runs contrary to Reade's own account: she says that while Baker may not have been aware of the alleged sexual assault, she was aware of Biden's uncomfortable behavior.
At the time of the alleged incident, Reade says, she told her mother, brother and a friend who had been working in Sen. Ted Kennedy's office about what happened.
While her mother has since passed away, The Intercept spoke with both Reade's friend and her brother. The friend, who requested anonymity over fears of retribution, said she had discouraged Reade from coming forward because she did not believe she would see justice.
Reade's brother, Collin Moulton, said their mother had told his sister to call the police. However, her brother acknowledged that he had urged his sister to move past it, telling her "let it go" and "move on" because "guys are idiots."
"Woefully, I did not encourage her to follow up," Moulton, who said he voted for Gary Johnson in 2016 and did not plan to vote for either Biden or President Donald Trump, told The Intercept. "I wasn't one of her better advocates."
Reade said that she had considered coming forward with her allegation a number of times in recent years, including when former President Barack Obama ran for president with Biden on the ticket.
"When Obama was up for election, I was very supportive because I'd been a lifetime Democrat," Reade told Newsweek. "[Biden] happened to be on the ticket and I thought it about it [coming forward], but I didn't because my daughter was in junior high at that time and I didn't want to bring publicity to our family."
"And to be honest with you," Reade said, "I didn't really know how to [come forward] because, how would you?"
In early January of this year, however, Reade decided that it was time to tell her story, despite facing widespread scrutiny and backlash after speaking out with less specificity about the former vice president's past behavior back in April.
Seeking legal support and public relations support so she could "get my story out in a safe way," Reade approached Time's Up, the anti-sexual harassment and assault organization launched in the wake of the Me Too movement, for assistance.
At the time, Reade said she had believed that Biden might drop out of the Democratic primary race since the former vice president had fallen behind in polls of states with early primaries and caucuses.
She said that she felt it was important to share her story to ensure that powerful people are held to account.
In a statement shared with Newsweek, Uma M. Iyer, the vice president of communications for the National Women's Law Center (NWLC), which houses and administers the Time's Up Legal Defense Fund, said Time's Up had sought to provide Reade with as much assistance as possible.
According to Iyer, the organization was ultimately not able to fund her legal and public relations fees due to its 501(c)(3) status, which "mandates a strict and absolute prohibition on participating in electioneering or political campaign activity."
Iyer clarified that she was not accusing Reade of having a political motive, but that "in this situation, we were dealing with the involvement of a candidate and close proximity to primary elections.
"Despite that decision, Ms. Reade continued to engage with us in trying to find attorneys until our conversation with her on March 2, after which we have not heard from her," Iyer said.
In that conversation, both the NWLC and Reade acknowledged that Reade had expressed disappointment with how long the process of finding representation and being able to share her story was taking.
The Intercept's article noted Time's Up decision to turn down Reade's request for funding from the organization. The article also reported that the public relations firm that works on behalf of the Time's Up Legal Defense Fund, SKDKnickerbocker, had Anita Dunn as its managing director. Dunn serves as a top adviser to Biden's presidential campaign.
Reade told Newsweek that she was unaware of Dunn's involvement in Biden's campaign during her exchanges with Time's Up.
Learning that was the case, she said, "felt like a betrayal. It felt very much like a betrayal. I had entrusted them with information that's deeply personal and hard. They didn't inform me of their ties to Biden."
Iyer maintained, however, that Dunn had nothing to do with Time's Up's decision not to provide funding for Reade's case. The organization had done everything in its power to assist the former Senate staffer, Iyer said.
"To be clear, there are recusal protocols and firewalls built into the TIME'S UP Legal Defense Fund's operations that prevent conflicts of interest of any kind, both perceived and real," she said. "In this case, SKDK played no role in our decision and was never even made aware that Ms. Reade had reached out to us until The Intercept reached out to SKDK for comment.
"As a general principle, the National Women's Law Center wants to be clear that our commitment to helping workers facing sexual harassment is unwavering and it is one of our core values that every survivor has a right to tell their story and seek justice," Iyer added.
She said that not everyone who receives support from Time's Up receives funding.
"We provided her with the information to connect to attorneys and other resources, just as we have provided such resources to the over 4,300 individuals who have reach out to us seeking assistance in addressing workplace sexual harassment," she said. "Unlike connecting people to attorneys, funding for a case is not a given; we have received 345 applications for funding assistance and of those we've agreed to 209."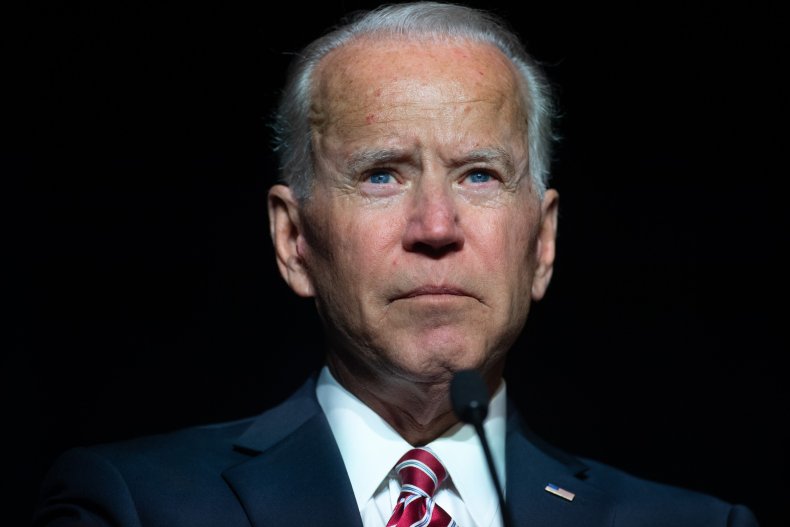 Reade said that a large part of her reason for reaching out to Time's Up in the first place had been to seek assistance in clearing her name. After she first spoke out, she had faced intense scrutiny over her background, including past posts on social media and Medium in which she praised Russian President Vladimir Putin.
In a now-deleted 2018 Medium post Reade referred to Putin as "a compassionate, caring, visionary leader" and suggested that the Russian leader "keep your eyes to the beautiful future and maybe, just maybe America will come to see Russia as I do, with eyes of love."
In the same post, she claimed that she had stopped working in U.S. government roles in her 20s because she loved Russia and "could not stand to watch the deception and xenophobia that came from my own American government."
Speaking with Newsweek, Reade said she had been working on a novel set in Russia at the time and had been forming her views based on "Oliver Stone documentaries" and other media that made her feel Russia was being misrepresented to the U.S. public.
"Since then, doing more research, I don't support Putin at all," she said.
"I've never been to Russia, I'm not going to Russia. Putin would not like me. I'm a vegan feminist. I'm the antithesis of what they would like," she said.
Reade, who said she voted for former Secretary of State Hillary Clinton in the 2016 election, said she was aware that her coming forward with her allegations against Biden could potentially help Trump in his bid for re-election.
She had hoped to see Massachusetts Senator Elizabeth Warren as Trump's 2020 opponent, with Vermont Senator Bernie Sanders as her running mate.
With Warren out of the race, she is now backing Sanders, in part due to the positive response she received from Sanders supporters after initially coming forward with her experiences of feeling uncomfortable with Biden.
"His supporters were the ones coming to me, saying, 'We don't care who you vote for, please know you have a safe place,'" she said. "I experienced the opposite of ["Bernie Bros"] culture."
Ultimately, Reade claimed her goal was to set an example for her daughter and younger generations.
Reade described her daughter's response to her speaking out: "She's like, 'you can't go up against somebody like Biden. He's too powerful.' And that's exactly why I have to keep going."
"It's for her generation," Reade said. "You should be able to have the freedom to speak."
Correction: This article was updated to correct Tara Reade's age.