Biden Cancels Economic Opportunity in Alaska | Opinion
President Joe Biden recently revoked congressional approval of oil and gas development in a small corner of Alaska's North Slope known as the Arctic National Wildlife Refuge (ANWR). That probably doesn't mean much to Washington D.C. bureaucrats without any skin in the game, but there are very real consequences for residents of the Last Frontier. The suffering caused by this decision will be borne by the Iñupiat people of the North Slope and, frankly, the entire state.
As Alaska's first governor with roots in the Arctic, and the tribal president of the only community within ANWR, the two of us have personally witnessed the tragedy that results when rural Americans are denied economic opportunity. The state of Alaska possesses more resource wealth than nearly any other place on the planet, yet in hundreds of roadless communities, jobs and opportunities remain scarce to nonexistent. Rural and Native Alaskans shouldn't be forced to abandon their traditional lands in search of a better life, yet that's exactly what occurs when outsiders deny Alaskans access to our own resources.
It's not surprising that the president has chosen to shut down Alaska's economic potential in order to shore up his political base, but it's shocking that he has brushed aside input from the indigenous residents that live there. Alaskans living in Kaktovik and elsewhere on the North Slope are an "inconvenient truth" to an administration dead set on shutting down Arctic development. The Kaktovikmiut are now refugees on their own lands.
What many folks don't realize is that ANWR is not an entirely federally managed region. The Kaktovik Iñupiat Corporation owns nearly 100,000 acres of land within the refuge—private land rights promised under the 1971 Alaska Native Claims Settlement Act. These remain tribal lands today, and when Congress ordered lease sales in ANWR, the expectation was that the promised rights would be kept. The Biden administration's decision disregards the law and essentially steals from those who have inhabited the North Slope since before ANWR—or our nation—even existed.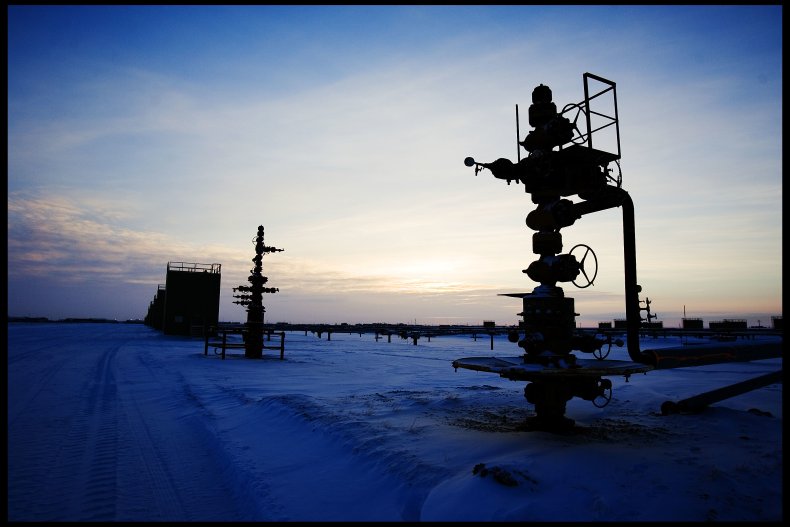 What has become abundantly clear is that the Biden administration's promise of tribal consultation was nothing more than lip service. If the opinions of Alaska Natives don't match the administration's political objectives, they are simply ignored. Despite years of hard work on the most recent National Environmental Policy Act review, officials in Kaktovik have yet to receive any explanation of the "legal deficiencies" or "insufficient analysis" alleged by the government. Given that the first Environmental Impact Statement about ANWR was published in 1987, it's hard to take those claims seriously.
Fueling the fire are the ever-present environmental groups that have made a living off of ANWR for decades. The science doesn't support their fundraising claims. Just 60 miles west of ANWR is Prudhoe Bay, the largest oil and gas field on the continent. Despite the doomsday warnings about animal impacts, wildlife populations have flourished, including the Central Arctic caribou herd. Full-time wildlife specialists monitor sensitive populations daily, and federal, tribal, state and industry groups have worked together to build a world-class oil spill response team.
Extraction technology in Alaska is unmatched anywhere else on Earth. Horizontal drilling, reinjection of methane and extended reach wells are just a few of the ways we keep extraction's physical footprint and greenhouse gas emissions low. Nowhere will you find better regulated oil fields, and every barrel produced in Alaska is one less that needs to be produced in regions that don't share our high standards.
It's clear that facts and science don't matter to the Biden administration, and neither do the opinions of Alaskans. We have an equally clear message for the president: Alaskans will not stand by silently as you cancel opportunity in the Last Frontier. If the Iñupiat of Kaktovik want to drill for oil and gas on their own land, nobody should be able to tell them they can't. Period.
Edward Rexford Sr. is the president of the Native Village of Kaktovik. Mike Dunleavy is the 12th governor of Alaska.
The views expressed in this article are the writers' own.