The administration of Democratic President Joe Biden has expressed concern at a recent Supreme Court decision allowing Texas' stringent new anti-abortion law (S.B. 8) to stand. However, it's unclear whether that decision may influence him to try and expand the number of justices on the court.
"The President is very concerned by the Supreme Court's decision allowing S.B. 8 to remain in effect," White House Press Secretary Jen Psaki told reporters during a Friday press briefing.
Psaki added, "The President is deeply committed to the constitutional right recognizing Roe v. Wade," the 1973 Supreme Court decision that legalized abortion nationwide. "The ruling this morning is a reminder of how much these rights are at risk."
The court decided to uphold Texas' law on Friday in an 8-1 vote. Liberal Justice Sonia Sotomayor dissented.
The Texas law empowers private citizens to sue any person who "aids or abets" an abortion. These aiders and abetters could include any healthcare workers, drivers or funders who'd assist a pregnant person with getting an abortion. Any private citizen who successfully sues such an assistant is then entitled to at least a $10,000 reward from the person being sued.
Abortion advocates worry that the court's 6-to-3 conservative majority will continue to erode reproductive rights and endanger Roe v. Wade in future rulings.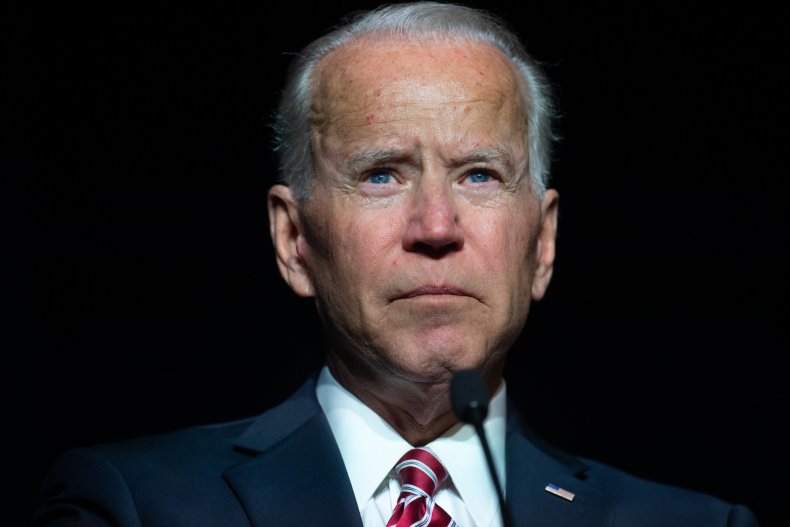 But Biden hasn't yet indicated whether the Friday ruling will push him to expand the court.
Progressive activists and politicians have long pushed Biden to do so. However, Biden has previously opposed the idea. A recently released report from a commission he formed to examine the issue didn't make a suggestion either for or against the idea.
The issue became especially prominent following the September 18, 2020 death of liberal Supreme Court Justice Ruth Bader Ginsburg. Immediately after her death, then-President Donald Trump pledged to quickly nominate a replacement, Amy Coney Barrett.
Her nomination and rushed confirmation contradicted the reasoning behind then-Senate Majority Leader Mitch McConnell's 2016 refusal to let then-Democratic President Barack Obama seat his Supreme Court nominee Merrick Garland. McConnell refused to do so because it was an election year, he said, and felt that voters should have a say.
During the 2020 presidential campaign, Biden refused to say whether or not he supported expanding the court. He promised to reveal his position before Election Day. However, he eventually settled on forming a commission to study the issue.
On April 9, Biden signed an executive order creating the commission. The commission approved its final report this last Tuesday. However, its report didn't make a concrete recommendation on the issue.
The report said, "a significant reform such as Court expansion may be needed to calm the controversy surrounding the Court" and suggested consequences if a future Senate takes future actions to install justices of a particular politcal bent. However, the report also said that manipulating the court's composition could come off as "a worrying sign of democratic backsliding" and increase public perception of the court's politicization.
Biden has previously opposed court-packing. In July 2019, during the Democratic presidential primaries, Biden said he opposed expanding the nation's highest court, and he also opposed it during a primary debate in October 2019. In a 2005 speech discussing former President Franklin D. Roosevelt's attempt to expand the court to 15 justices in 1937, Biden called the move a "power grab."
The number of justices on the court changed six times before 1869 when it settled on its current total of nine. But changing the number again would require a majority of votes in the House and 60 Senate votes to overcome the Senate filibuster.
The latter is unlikely to happen because the current Senate is split between 50 Democratic caucus members and 50 Republicans. Senate Democrats are unlikely to persuade 10 Republican Senators to support diluting the court's conservative power.
Democrats could force the issue by abolishing the filibuster, but that would require all 50 Senate Democratic caucus members to vote in favor of abolishing it, with Democratic Vice President Kamala Harris casting a deciding majority vote.
However, considering that Democratic moderates, such as Arizona Senator Kyrsten Sinema and West Virginia Senator Joe Manchin, have opposed voting in line with other Democratic legislation, securing their votes on this issue might not prove easy.